MudGear to be the Official Performance and Lifestyle Sock of Spartan and Tough Mudder U.S., Canada, and the U.K.
January 31, 2023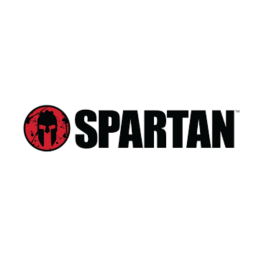 BOSTON, MASS. (January 31, 2023) /ENDURANCE SPORTSWIRE/ – Spartan and Tough Mudder, the world's leading endurance sports and extreme wellness brands, announced that MudGear will become an official sponsor, to offer their top-of-the-line performance socks to racers through the 2023 and 2024 race seasons in the U.S, Canada, and the U.K.
"We are extremely excited to be working with MudGear, as Spartan and Tough Mudder participants have been loyal fans of MudGear socks since the beginning, " said Ian Lawson, VP of Global Partnerships. "It's fun to finally be able to partner with MudGear and expand our product line to meet the demand of our most dedicated racers."
Starting in the 2023 season, Spartan, Tough Mudder, and MudGear will be collaborating to produce a new line of co-branded performance socks. Both lines of product will be available for purchase on-site at all North American and UK Spartan Race and Tough Mudder events as well as online on Spartan.com, Tough Mudder Shop, and at MudGear.com.
"This is a fantastic partnership for our Brands as Spartan and Tough Mudder athletes require premium performance products to excel on the obstacle course and beyond," said Mike Lunardelli, VP of Global Merchandise for Spartan and Tough Mudder. "MudGear was built around the needs of our athletes specifically, which means these socks can hold up against virtually anything you throw at them."
MudGear was created to ensure that obstacle racing participants have the right type of durable gear and high quality product design to compete in demanding events. Racers have been wearing MudGear for years due to the products' quality design.
"I'm extremely happy about this partnership because Spartan and Tough Mudder have always been a part of the MudGear brand DNA," said MudGear Founder and President, Alex Thrasher. "The lightbulb moment that started the company happened on a Spartan Beast course when I saw finishers throwing away their muddy shredded socks. We set out to build a brand of performance socks and apparel that are tough enough for Spartans, wherever they train or race."
About Spartan
Spartan is a global experiential sport and wellness brand with a 10 million+ strong community. We create transformational experiences, products, and content to help people, companies, and teams tear down boundaries and expand what they believe possible. Spartan combines large-scale global events with a dynamic digital content and community platform. With 250 events across more than 40 countries on six continents, Spartan is the world's leading extreme wellness and endurance brand. Visit spartan.com for more information and registration.
About Tough Mudder
Founded in 2010, Tough Mudder is a leading global sports and active lifestyle brand that creates the world's most extraordinary adventures and champions the power of teamwork. With more than 6 million participants, the company hosts more than 130 challenges (Tough Mudder 5K, Tough Mudder 10K, and Tough Mudder 15K) and endurance (Tough Mudder Infinity, Toughest Mudder and World's Toughest Mudder) events annually in 10 countries. The company's content studio fuels a global movement of people who work together to uncover their hidden potential, providing millions of engaged online brand enthusiasts with wellness, nutrition and inspirational content delivered daily across social and digital platforms. More than 500,000 new participants are welcomed to the global Tough Mudder community every year. The company is part of the Spartan global family of extreme endurance properties. For more information visit  www.toughmudder.com.
About MudGear
MudGear is an industry leader in performance apparel that is "made tougher" for the modern hybrid athlete and outdoor adventurer. The company was established in 2012 as a pioneer in crafting premium socks designed specifically for obstacle course racing. MudGear has since evolved into one of the most trusted, head-to-toe outfitters of elite obstacle course racers, endurance runners, and functional fitness competitors in the U.S. Their apparel, footwear, and ever growing line of gear are designed and tested to stand up to the toughest conditions, providing comfort, performance, and protection in any environment. MudGear's commitment to quality, innovation, and customer service is what sets them apart. They passionately support their customers' personal achievements and active lifestyles by equipping them with the best gear for pushing their limits. Experience the MADE TOUGHER difference at MudGear.com.