Mascot Sports Launches First-Ever Marin Endurance Festival to Bring the Best of Running and Tri to the Bay Area
October 12, 2021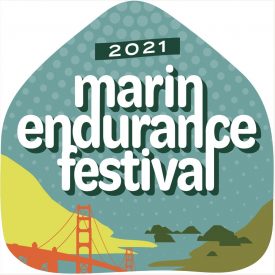 OAKLAND (October 12, 2021) – Mascot Sports, a leader in sports and experiential marketing, has acquired the Marin Triathlon and Marin Half Marathon to create the first ever Marin Endurance Festival. The festival will take place on October 30 and 31, and will include a triathlon, duathlon, half marathon, 10K and 5K.
The event will welcome athletes from all over the country to experience a weekend built for the endurance community. All events will have a waterfront start and finish at Marin County's McNeers Beach in San Rafael.
"This is exactly why Mascot Sports exists," said Ryan Dawkins, CEO of Mascot Sports. "We're built to bring one-of-a-kind opportunities to the endurance community and make the full festival experience so much greater than a start and finish line."
The Triathlon, which will take place on October 30, is a USA Triathlon-sanctioned event and is listed as one of Triathlete Magazine's "100 Best Races." The format, which includes both a triathlon and a duathlon race, will allow participants to customize their race experience by choosing to compete as an individual or relay at either a sprint or Olympic distance.
The second day of the festival will be headlined by the Marin Half Marathon, which will include both a 10K and a 5K. The course, a combination of road and trail, will route runners through Marin's beautiful fall terrain and create a memorable, fast finish along the water on the backside of McNears Beach.
"As Bay Area locals, we are excited to partner with the Marin Endurance Festival and support their sustainability efforts by offering all athletes a customized Breakaway Insulated Polar Bottle," said Sarah Spranger, Marketing Manager at HydraPak. "Our wide range of performance hydration products from both our HydraPak and Polar Bottle brands are the perfect fit for the festival's Triathlon and Half Marathon events."
Registration is open for the 2021 edition of the Marin Endurance Festival. For more information on the Marine Endurance Festival, please visit MarinEnduranceFest.com and follow along with the event on Facebook and Instagram. Official photos and video from the event can be found here.
ABOUT MASCOT SPORTS
Mascot Sports is a leader in sports and experiential marketing igniting the rally for innovation through brands, events and community. Based in Oakland, Mascot Sports was founded in 2017 by veteran endurance sports executive and competitive triathlete Ryan Dawkins, also the recipient of Acquisition International's 2015 Business Excellence Award for "Best CEO in the Events Sector." Programs have included: Amgen Tour of California, Warner Bros' Wonder Woman Run Series, Haute Route, Spartan and Oakland Run Co. For more information, please visit the Mascot website.
ABOUT OAKLAND RUN CO.
Oakland Run Co. was founded in 2019 by Mascot Sports to celebrate and unite Oakland's vibrant running community. Oakland Run Co. connects locals to every running event and meet-up happening in Oakland and throughout the Bay Area, big or small, through its website and digital media channels. It will also be the new home base for Mascot Sports' signature Oakland events:  the Bay Bridge Half, Oakland 5000, Oaktown Half, and nonprofit Oakland Turkey Trot, in addition to the Field Trip Series partner, Livermore Valley Half and Marin Endurance Festival. For more information, please visit the website.