Live tracking at Expedition Colorado 2023
July 28, 2023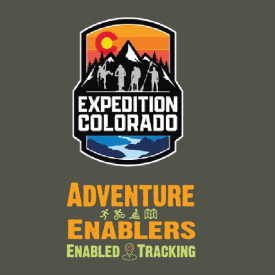 Front Royal, Va. /ENDURANCE SPORTSWIRE/ – In 2023, Expedition Colorado will be partnering with Enabled Tracking, a real-time GPS timing and tracking service provided by Adventure Enablers, in order to help provide athletes with an enhanced expedition racing experience. The event starts on August 3rd, 2023.
Expedition Colorado is a three-day, 180-mile race through some of the most beautiful parts of the state of Colorado. Between August 3rd and 6th, teams will make their way from Twin Lakes to Breckenridge via trekking, mountain biking, climbing, and paddling.
"We work with Warrior Adventures tracking lots of their events," said Mark Harris, lead tracker and owner of Enabled Tracking. "We have been tracking the Sea to Sea Expedition race hosted by Warrior Adventures for the past three years and are excited to be out in Colorado to track this new expedition race they are adding to their repetiteur". Even though the will be a distinctly remote feel to the event, the is plenty of cell service for Enabled Tracking's GPRS trackers to follow participants along the course in real-time.
Through the Enabled Tracking platform, teams will be monitored at all times using GPS. This helps to provide necessary logistic and safety oversight. In addition, families and friends can follow along to observe progress in real time, using the Enabled Tracking website. The general public can follow the event at https://live.enabledtracking.com/xpdco2023/
About Adventure Enablers
Adventure Enablers, a woman-owned small business headquartered in Front Royal, Virginia, has over a decade of event experience and complementary equipment and logistics skills. The Adventure Enablers team partners with race directors, charities, property owners, businesses, cities, and states to bring high-quality and fun endurance events that enable goal achievement and adventure. Enabled Tracking is the timing and tracking wing of Adventure Enablers, providing real-time GPS timing and tracking services for endurance events.