Lisa Foxx to Host the 2XU Malibu Triathlon
September 7, 2022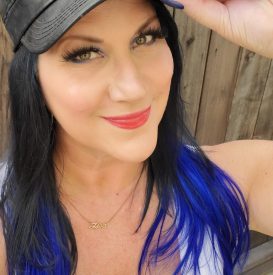 The 104.3 MYfm Radio Personality Joins Acclaimed California-Based Triathlon to Support Children's Hospital Los Angeles' Pediatric Cancer Research Program
Malibu, CA – September 7, 2022 /ENDURANCE SPORTSWIRE/ – The 2XU Malibu Triathlon is excited to announce 104.3 MYfm radio personality, Lisa Foxx, as the host of its 36th annual event taking place at Zuma Beach in Malibu, CA on September 17 and 18. Lisa Foxx joins Super League Triathlon athletes and Olympic medalists Hayden Wilde, Jonathan Brownlee, and Georgia Taylor-Brown, as well as high profile celebrities. Past celebrity participants competing to support the Pediatric Cancer Research Program at Children's Hospital Los Angeles (CHLA) have included Jennifer Lopez, Tom Cruise, Jennifer Garner, Matthew McConaughey, Mario Lopez, Jeremy Piven, Will Ferrell, Rainn Wilson, Ed Helms, Zac Efron, Ellie Kemper and many more.
Lisa Foxx was born and raised in California and started her radio career in the Bay Area. From college radio to stations in Salinas, San Jose and San Francisco before landing afternoon drive on Star 98.7 Los Angeles with co-host Ryan Seacrest. They hosted a top-rated morning style show for 7 years before he went on to conquer the world! Foxx is conquering LA now daily on iHeart Radio's 104.3 MYfm as host of the Midday show. She still hosts a weekend show on Star 101.3 in San Francisco and the community charity show, The iHeart SoCal Show highlighting non-profits, that airs on 6 iHeart stations every Sunday. When not on the radio you can find her anywhere by the beach, drinking wine, at a Dodgers, Kings or Chargers game and giving back.
Over the past 16 years, the Malibu Triathlon has raised nearly $17 million to support the Pediatric Cancer Research Program at Children's Hospital Los Angeles. On Saturday, Sept. 17th, the 2XU Malibu Triathlon will host Super League Triathlon racing and welcome Olympic and World Champions for a spectacular race as part of the global 2022 Championship Series. The best athletes in the world battle it out in a short, sharp and exciting format as they bid to be crowned Super League Triathlon champion.
The 2XU Malibu Triathlon expects to welcome more than 5,000 participants and 10,000 spectators during the weekend event.
Registration is now open at https://malibutri.com/register/.
For event details and information on the Malibu Triathlon, visit https://malibutri.com/.
About Super League Triathlon
Super League Triathlon (SLT) is the world's fastest swim-bike-run Series, pitching the very best athletes against each other in quick and exciting race formats in fantastic destinations across the globe. The Championship Series takes place from August-November with the best triathletes on the planet doing battle over game-changing formats which are redefining the sport for a modern audience. Super League's SLT Arena Games is a dynamic new format that blends in real life and virtual racing to deliver an immersive viewing experience via a unique partnership with Zwift.
About Children's Hospital Los Angeles
Children's Hospital Los Angeles is at the forefront of pediatric medicine, offering acclaimed care to children from across the world, the country and the greater Southern California region. Founded in 1901, Children's Hospital Los Angeles is the largest provider of care for children in Los Angeles County, the No. 1 pediatric hospital in the Pacific region and California, and among the top 10 in the nation on U.S. News & World Report's Honor Roll of Best Children's Hospitals. Clinical expertise spans the pediatric care continuum for newborns to young adults, from everyday preventive medicine to the most advanced cases. Inclusive, kid- and family-friendly clinical care is led by physicians who are faculty members of the Keck School of Medicine of USC, and proven discoveries reach patients faster through The Saban Research Institute of Children's Hospital Los Angeles—among the top 10 children's hospitals for National Institutes of Health funding. The hospital also is home to the largest pediatric residency training program at a freestanding children's hospital in the western United States. To learn more, follow us on Facebook, Instagram, LinkedIn, YouTube and Twitter, and visit our blog at CHLA.org/blog.
About 2XU
Founded in Australia in 2005, 2XU is a technical sports apparel company and a platform to help people chase their finish lines. The global leader in sports compression, 2XU compression is designed and tested in consultation with elite athletes, sports scientists and industry experts, and is backed by independent, scientific research by leading research teams. Sold globally, 2XU is the performance apparel brand of choice across endurance sports including triathlon, run and cycle, as well as the compression brand of choice for some of the world's best athletes and teams at all levels including basketball, football, soccer and baseball. 2XU helps athletes of all abilities prepare, perform, recover and repeat as they work toward their finish lines. With a heritage in endurance sports, 2XU is on a mission to help create a fitter and healthier world. For more information, visit http://www.2XU.com or follow 2XU on Facebook or Instagram.