Life Time Introduces New Little Sugar MTB, Launches Big Sugar Classic Cycling Festival
February 2, 2023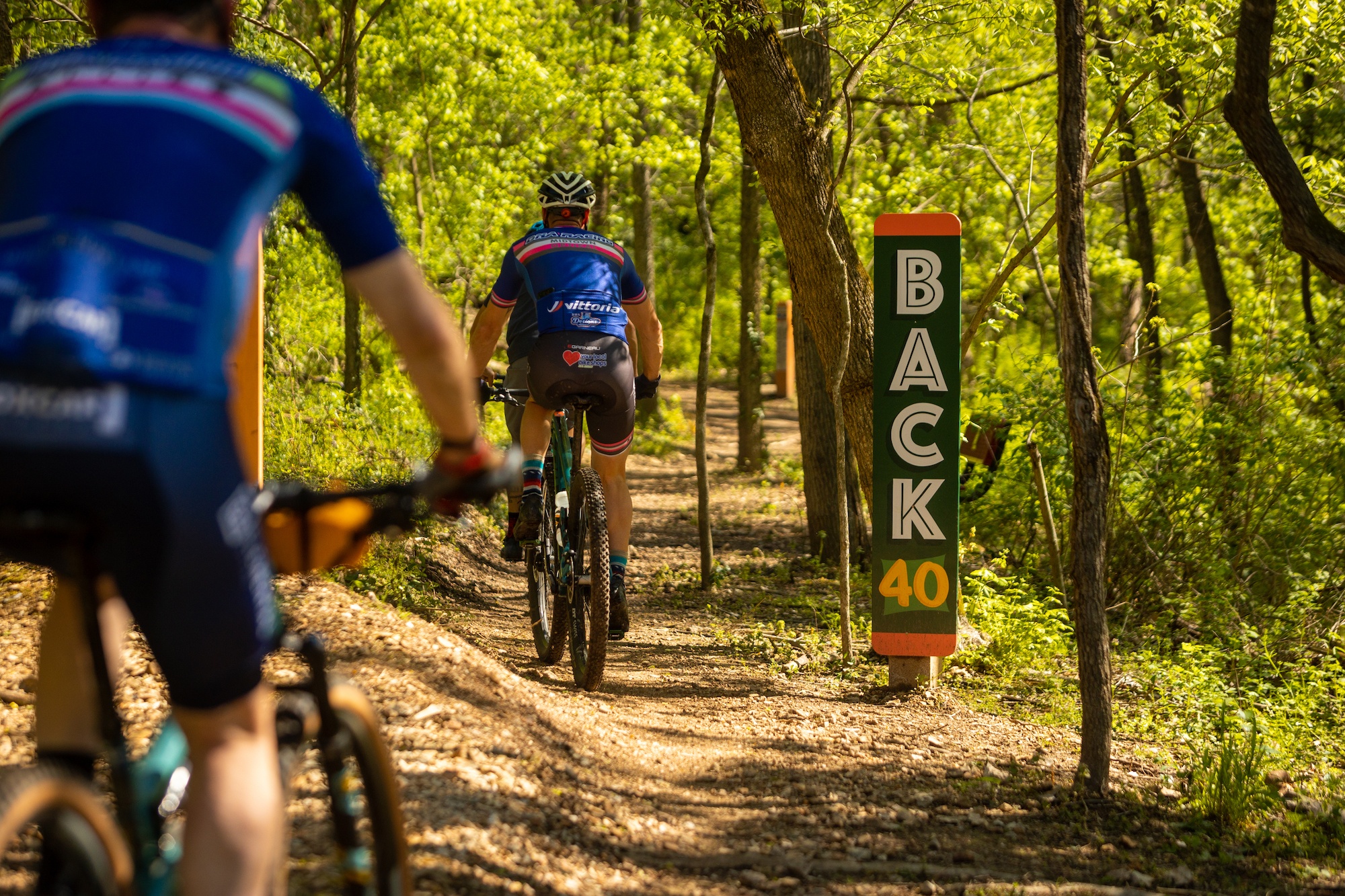 New event bookends iconic Big Sugar Gravel weekend and spurred creation of week-long Big Sugar Classic industry bike festival, hosted by the cities of Bentonville and Bella Vista, the home of Oz Trails™
CHANHASSEN, Minn.,— Life Time (NYSE: LTH), the nation's premier healthy lifestyle brand and owner and producer of 30 premier athletic events, announces the launch of the Life Time Little Sugar MTB presented by Mazda, a new mountain bike event set for October 15, 2023, in Northwest Arkansas. The event expands Life Time's portfolio of best-in-class off-road events and adds to its mountain bike lineup, which also includes the Life Time Sea Otter Classic Fuego XL, Stages Cycling Leadville Trail 100 MTB, and the Life Time Chequamegon MTB Festival presented by Trek. Little Sugar MTB will occur the weekend before the Life Time Big Sugar Gravel presented by Mazda, setting the stage for the creation of the new, week-long Big Sugar Classic Cycling Festival to occur Saturday, October 14 through Sunday, October 24. Registration opens on March 1 – the same day as registration for Big Sugar Gravel.
Little Sugar MTB honors the investment, culture, and amazing biking community that the Northwest Arkansas region has worked to create. The event is expected to attract a world-class field to Arkansas' legendary singletrack mountain bike terrain and will offer participants the opportunity to qualify for the Stages Cycling Leadville Trail 100 MTB. Little Sugar MTB will be produced by the same team behind Life Time Big Sugar Gravel presented by Mazda, the Leadville Race Series, and Garmin Unbound Gravel presented by Craft Sportswear, and includes the support of Bentonville locals and industry leaders, Aimee and Nat Ross, as community liaisons.
The Little Sugar MTB event weekend will feature a one-day expo on Saturday, October 14, with participants taking on the challenging singletrack trails that roughly follows the course through Bentonville and Bella Vista, Arkansas, on Sunday October 15. Three course distances will be offered: 100k with 6,610' of elevation gain, 50k with 3,461' of elevation gain, and 20k with 1,125' of elevation gain. Exact courses subject to final approvals. There will also be a $25,000 prize purse for the top finishers of the 100k event.
All course distances will start in Bentonville at the Coler MTB Preserve, traverse legendary terrain in Bella Vista and finish in downtown Bentonville. The flagship 100k distance will pass through the Little Sugar and Back 40 trails in Bella Vista and Slaughter Pen trails in Bentonville, trails before heading back to town. As riders face grinding climbs that alternate with fasting rolling descents, they will be greeted by the area's stunning landscape, featuring unique bluff lines, caves, waterfalls, and Bella Vista's iconic Ledges trail.
"The singletrack mountain bike terrain and development that has taken place in Northwest Arkansas is undeniably world class and we are very excited to bring a new Life Time MTB event to the region," said Kimo Seymour, President of Life Time Events. "The Sea Otter Classic kicks off the cycling season for many and we love the opportunity to bring the cycling community back together at the end of the season for a week-long celebration of all things cycling."
The Big Sugar Classic will celebrate and wrap up the off-road North America cycling calendar. Families, athletes, brands, and leaders in the cycling community are invited to stay for the week between the Little Sugar MTB and Big Sugar Gravel events, to enjoy trail spotlights, industry gatherings, group rides, clinics and more. Other cycling industry events happening during the same week and complementing the The Big Sugar Classic include:
People for Bikes SHIFT Conference – official date has not yet been announced for 2023
Outerbike Bentonville – October 20-22, 2023
The Big Sugar Gravel Expo (and Life Time Grand Prix presented by Mazda Finale Programming) – October 19, 2023
"Our community has worked for years together to build our region as a mountain biking destination and partnering with Life Time to host the Little Sugar MTB event represents the pinnacle of achievements," stated Kalene Griffith, CEO/President, Visit Bentonville. "Life Time is the best of the best for organizing events. Partnering with their team means showcasing our region's trails to a whole new audience. It only reaffirms Bentonville's status as the MTB Capital of the world™."
"Between the Back 40, Little Sugar, and Blowing Springs trail systems, Bella Vista is home to over 100 miles of world-class singletrack as challenging as it is beautiful", said Brandon Kelley, director of Discover Bella Vista. "We are especially excited that this partnership with Life Time will expose Bella Vista to a wider audience so that they can come here and experience that beauty for themselves."
More information on the Little Sugar MTB, Big Sugar Gravel, race registration, and the week-long cycling festival can be found at bigsugarclassic.com. Follow along on Instagram and Facebook.
More information about all Life Time athletic events is available at https://my.lifetime.life/athletic-events.html.
About Life Time®, Inc.
Life Time (NYSE: LTH) empowers people to live healthy, happy lives through its portfolio of more than 160 athletic country clubs across the United States and Canada. The Company's healthy way of life communities and ecosystem address all aspects of healthy living, healthy aging and healthy entertainment for people 90 days to 90+ years old. Supported by a team of more than 30,000 dedicated professionals, Life Time is committed to providing the best programs and experiences through its clubs, iconic athletic events and comprehensive digital platform.
# # #
Media Contact:
Alexa McRoberts | 717.808.9653 | alexa@verdepr.com