Life Time Big Sugar Classic Set to Deliver Week of Epic Off-Road Cycling Events in Northwest Arkansas
October 12, 2023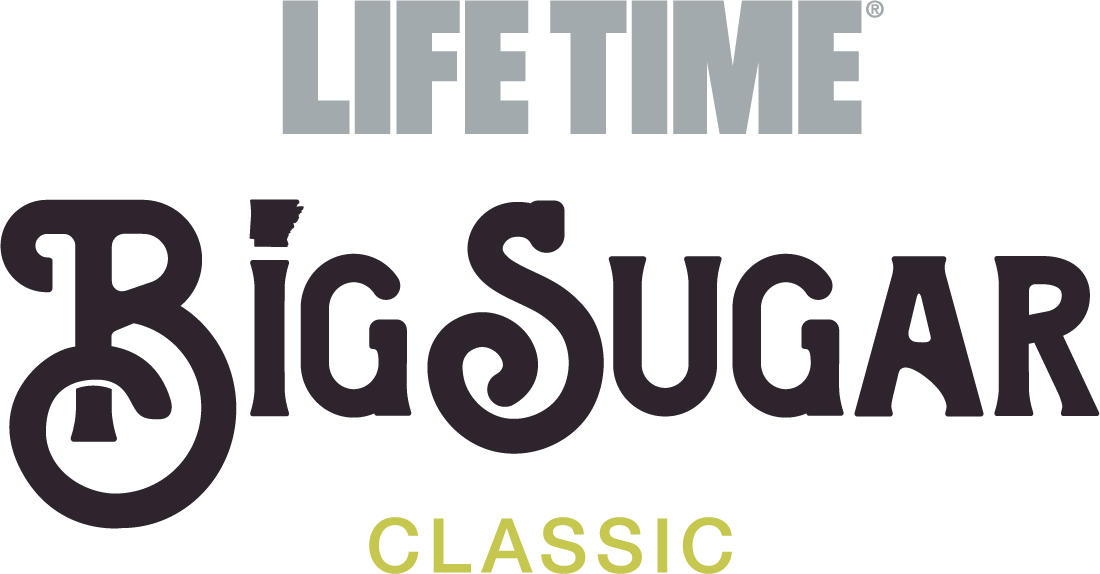 Eight-day celebration of all things cycling serves as unparalleled conclusion to 2023 season
Bentonville, Ark., (Oct. 12, 2023) /ENDURANCE SPORTSWIRE/ – Concluding an epic year of off-road racing across the country, Life Time (NYSE: LTH) is set to host more than 3,200 mountain and gravel bikers for a week of fun, fast dirt in Northwest Arkansas October 14-21. The eight-day celebration includes bike events, industry gatherings, sponsor activations, an expo, and first-ever Gravel Rave. The full event schedule is available here.
The week kicks off with Life Time's newest event, Little Sugar MTB, on Sunday, October 15, offering 100k, 50k, or 20k race distances, starting from the Coler MTB Preserve and traversing the legendary terrain in Bella Vista with a finish in downtown Bentonville. The flagship 100k distance will pass through the Little Sugar, Back 40, and Slaughter Pen trails before heading back to town. Riders will face grinding climbs that alternate with fast-rolling descents, while being greeted by the area's stunning landscape, featuring unique bluff lines, caves, waterfalls, and the iconic Ledges. A $65,000 prize purse is up for grabs for the top five finishers in both the men's and women's categories.
Life Time also is partnering with the Women of OZ for a women-led group ride leaving from the Ledger at 3:00 p.m. on October 15. Later that day, an After Party will be hosted at the Ledger Bentonville, the first-ever bikeable building with six stories of exterior switchbacks that lead to incredible views of Downtown Bentonville. Cyclists and their loved ones are welcome to enjoy an open bar, food by Chef Biju Thomas, and music from DJ Raquel.
Throughout the week, additional bike industry events will take place, including the People for Bike Shift conference from Oct. 16-18, and Outerbike Bentonville from Oct. 20-22. In addition to the racers, more than 5,000 non-racer attendees are expected across the week along with 400 cycling industry members.
On Thursday, Oct. 19, at 3 p.m., and Friday from 10 a.m. to 7 p.m., the Big Sugar Gravel Expo will kick off in Bentonville City Square and feature talks and panels from gravel favorites, including Kristi Mohn and Abi Robbins, as well as Grand Prix athletes such as fifth-place Gravel World Championships finisher, Keegan Swenson. At 7 p.m., Bike Rack Brewing will host a Social Hour for race participants.
Shakeout rides will take place on Oct. 20 with Ventum Racing, Chamois Butt'r, All Bodies on Bikes, Kodiak Cakes, and Pirelli Tires, in partnership with Life Time and People for Bikes for a "Schoolhouse Rock" ride. As part of this afternoon ride, riders will have the opportunity to visit a remodeled schoolhouse for drinks, food, and a pre-race party along the route. There will also be panels throughout the day on the Expo Stage from fan-favorite gravel cyclists.
Now in its third year, Big Sugar Gravel presented by Mazda, will take place on Saturday, Oct. 21, and mark the final race in the 2023 Life Time Grand Prix Series. The gravel event offers two distances including the marquee 100-mile distance, and a 50-mile option, with both courses made up of challenging, picturesque roads through the highs and hollows of Northwest Arkansas and Southern Missouri. The evening will be capped by honoring the top ten male and female Grand Prix athletes, who will walk away with their earnings from a season-long battle for the $250,000 prize purse.
Athletes looking for an even bigger challenge may experience Bentonville's mountain bike trails and gravel roads in the Sweet Tooth or Semi-Sweet Tooth Challenge, racing the Little Sugar MTB event on Sunday, followed by the Big Sugar Gravel event six days later.
Bringing an end to the unprecedented week is the first-ever Gravel Rave, a night where the world of gravel cycling will collide with electrifying beats, awards, gourmet food, and spirited attire. The event is for everyone – whether you're coming for the beats, the bites, or the brews, including:
Gourmet Delights: Savor delectable bites and glowing treats, curated by the renowned Chef Biji (@bijuthechef).
Electrifying Beats: Dance to the rhythm of former World Tour pro cyclist turned DJ sensation, Taylor Phinney, with a guest set from Life Time Grand Prix athlete and DJ Alexis Skarda.
Hip Hop Violinist: Groove to the contemporary beats of EZINMA (@ezinma) our sensational self-proclaimed "Classical Bae" violinist.
Grand Prix Awards Ceremony: Witness the crowning moments of the 2023 Life Time Grand Prix presented by Mazda.
Cash Bar: Enjoy an array of adult beverages to keep the party going.
Gravel Glow: Get ready to shine and express your unique style in your hip, funky, and cool attire. Think denim jorts, Hawaiian button-downs, neon, and glow-in-the-dark clothes.
To reserve your spot and for more information, visit https://www.bigsugarclassic.com/gravel-rave/
To view all Life Time athletic events, visit my.lifetime.life/athletic-events.
About Life Time®, Inc.
Life Time (NYSE: LTH) empowers people to live healthy, happy lives through its portfolio of 170 athletic country clubs across the United States and Canada. The Company's healthy way of life communities and ecosystem address all aspects of healthy living, healthy aging and healthy entertainment for people 90 days to 90+ years old. Supported by a team of more than 35,000 dedicated professionals, Life Time is committed to providing the best programs and experiences through its clubs, iconic athletic events and comprehensive digital platform.
About Visit Bentonville
Visit Bentonville is funded by the Bentonville Advertising and Promotion Commission which was established in 1996. The commission is supported by a 2% tax on lodging and meeting space and a 1% tax on restaurant and dining establishments. The organization's mission is to brand, promote and sell Bentonville as a tourism destination; improving quality of life and stimulating economic development. Visit Bentonville leads the planning of sports, meetings and group tours while also marketing leisure experiences that include arts, cycling, culinary, film, music and aviation. Visit Bentonville also collaborates with tourism offices throughout the state of Arkansas to create positive economic impact while increasing tourism amenities for both visitors and residents.
About Bella Vista, Arkansas
Nestled inside the edge of the Ozark Forest, Bella Vista, Arkansas, offers a temperate climate, diverse wildlife and memorable scenery. With pristine lakes, scenic golf courses, and handcrafted nature trails combined with the rapidly growing business, art, music, and culinary scenes of Northwest Arkansas, Bella Vista provides a perfect balance between beauty, business, and backcountry. For more information visit https://discoverbellavistaAR.com.
# # #
Media Contact:
Verde Brand Communications | Ryan Simonovich | ryan@verdepr.com