Lectric eBikes Announces Premium Upgrades to Collection of Foldable E-bikes
May 18, 2021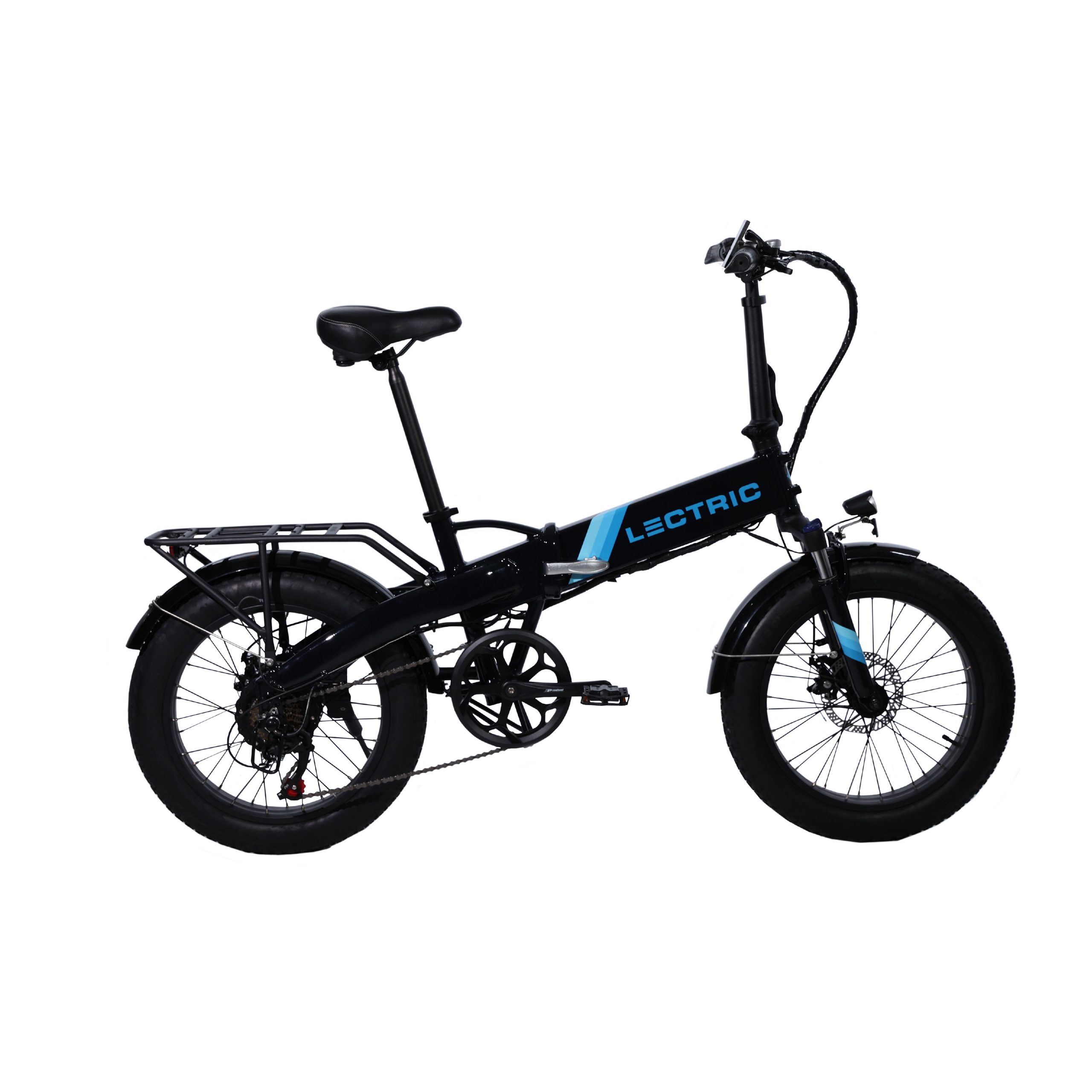 Industry-leading e-bike brand brings comfort and performance upgrades to fleet of affordable electric bikes
PHOENIX (May 18, 2021) — Lectric eBikes debuts its newest collection of Lectric XP 2.0 e-bikes, now featuring adjustable front wheel suspension, increased cargo carrying capacity, and a redesigned ergonomic handlebar for added comfort and accessory-mounting capabilities. The Lectric XP 2.0 series is available for purchase now at www.lectricebikes.com in a standard frame as well as a step-thru model for $999.
Lectric eBikes was co-founded in 2018 by Robby Deziel and Levi Conlow, two hometown friends with a shared passion for biking that recognized the need for high quality e-bikes at an affordable price. Over the past two years the pair have turned their pipedream into a reality with over 60,000 electric bikes currently in circulation.
"We pride ourselves on providing high-quality products at an affordable price point," says Lectric eBikes' co-founder, Levi Conlow."Our mission is to build accessible bikes for all types of riders, from urban commuters to retirees seeking adventure. Our customers' feedback inspired the upgraded Lectric XP 2.0 series. They wanted more comfort on variable terrain and the ability to carry more cargo, so we added front wheel suspension and increased the rear rack's carrying capacity. In an effort to stay true to the brand's mission, our upgrades come with a minimal price increase, so our customers can worry less about cost and can spend more time exploring the outdoors."
All of Lectic eBikes' bikes include premium features such as a 48-volt lithium-ion battery for over 45 miles of riding assistance between charges, a 500-watt motor with a peak output of over 800 watts to conquer any hill grade, and an LCD computer display with real-time information on battery level, speed, pedal assist level, and trip distance.
The Lectric XP 2.0 has been revamped with additional features to ensure maximum comfort and functionality for all types of riders. New features include adjustable front oil suspension, a wide and ergonomic handlebar with more accessory-mounting capabilities and an updated rear rack that can carry up to 75 pounds of cargo for trips to the grocery store and quick errands. Additional updates include new all-terrain 3-inch wheels that allow for off-road adventures and easier maneuverability and a built-in lock for anti-theft protection. The user-friendly design and welcomed upgrades give e-bike enthusiasts the freedom to ride anywhere!
For more information about the new Lectric XP 2.0 and Lectric XP Step-Thru 2.0, visit www.lectcricbikes.com. For media inquiries, please contact Senior Account Manager Kevin McCormack at kevin.mccormack@rygr.us.
 About Lectric eBikes: Founded in Arizona in 2018, Lectric eBikes creates foldable electric bikes for riders of all disciplines. As part of its design philosophy the product comes before profit, resulting in high-quality bikes at an affordable price for the end consumer. For more information, please visit www.lectricebikes.com. 
 ###
Contact: Kevin McCormack
970-924-0704 ext. 2101