Lake Sonoma Race Series (LSRS) Expands & Grows While Remaining an Old School Community & Charity Race Started 14 Years Ago
December 1, 2021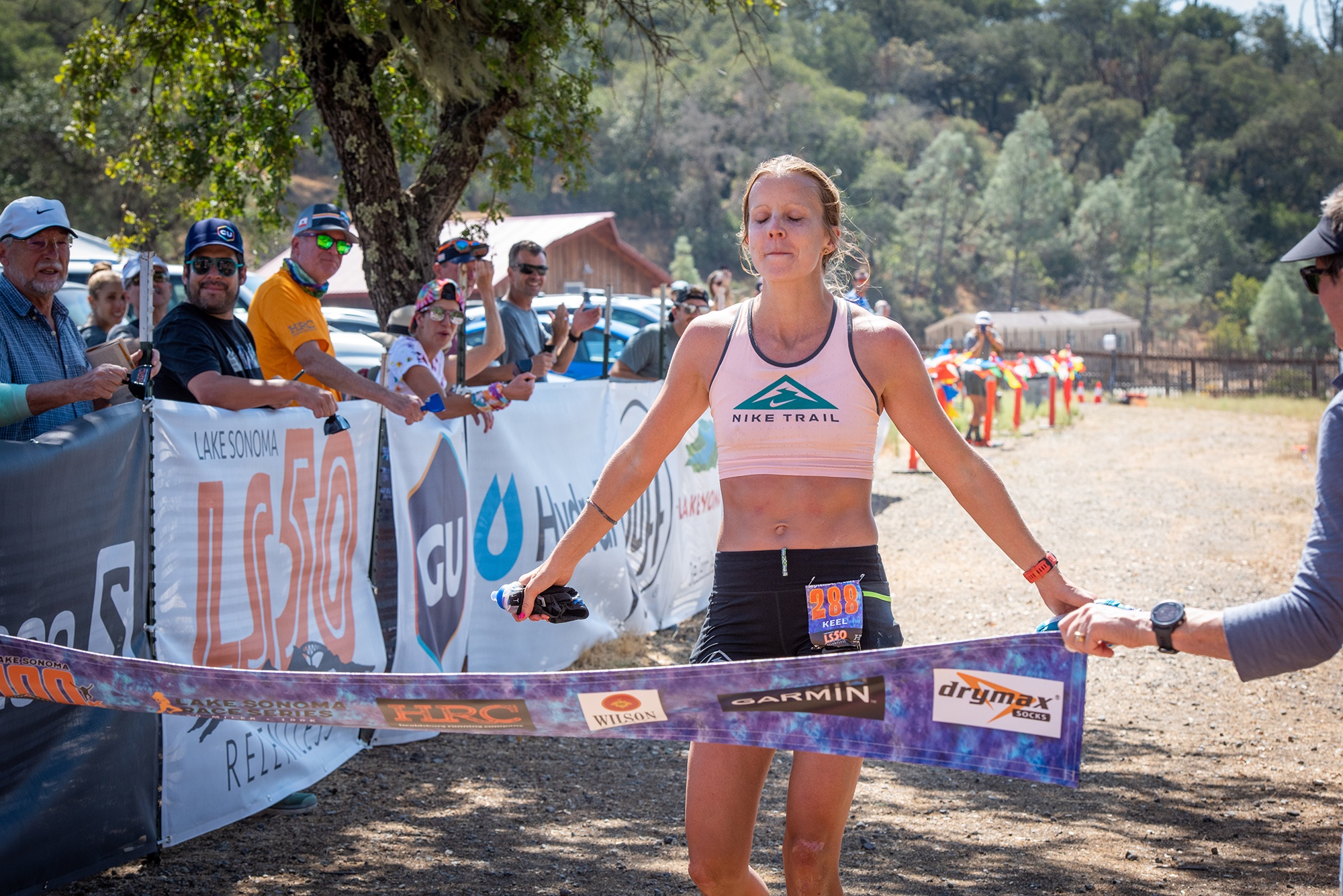 LSRS Closes the LS50 and Marathon Lottery while Opening the New 100k and 50k Lottery
/ENDURANCE SPORTSWIRE/ – 
"As one lottery closes, another new lottery opens." — Skip Brand, LSRS founder
The Lake Sonoma Race Series, in partnership with KH Races (Keira Henninger) and Trail Sisters is growing to meet the increased demand for community races now that we have some great corporate race organizations helping to grow the Ultra Community.  The LSRS is growing strategically with new races and field sizes to meet the increasing demand for events that promote diversity, inclusion and equality.  Gina Lucrezi (known best as the founder of Trail Sisters) who is now the Race Director of the 50 Miler and new Trail Marathon is getting a head start on the 2022 race lotteries to accommodate the off the charts interest in the Lake Sonoma 50 Miler due to its community focus and Trail Surfing vibe.  The 50 Miler and Marathon lotteries end on November 30th, while the 100k and 50k lotteries begin on January 1, 2022.
2022 and beyond is a period during which the Lake Sonoma Trail Series will expand its products, rebrand, and focus its messaging on speed and performance, while not losing its values for quality and inclusion. A comprehensive endurance events schedule is being built to best serve the market and its target consumers.  The series, in order to participate in an attractive market that is growing, plans to become a small, but major international player in the trail running industry, among such giants as UTMB, Ironman and Spartan.  The LSRS' unique competitive advantage is Lake Sonoma itself, with its miles upon miles of relentless single track, deep in the heart of wine country.
Lake Sonoma 50 & Marathon will be held on April 9, 2022.
Lake Sonoma 100k & 50k will be held May 28, 2022.
Lake Sonoma 100 Miler, Women's Half-Marathon, Ironman and Half-Ironman Distance Triathlons, plus Rosé Mile (wine country's answer to the beer mile) dates to be released shortly.
Racing is coming back in a big way in 2022, all across the United States.  The largest growth segment in the industry is trail running. Local races in the trail community exemplify the spirit and fun of our sport and I encourage all athletes, from the experienced trail surfer to the newest newbie to race on a trail next year.  Let's celebrate another year with races coming back, and let's support our female race directors who organize these amazing events.  The Lake Sonoma 100k will do double duty, featuring an elite professional field as well as the perfect challenging terrain for the experienced trail runner who is ready to step up to a new challenge.
To hear more about the Lake Sonoma Race Series and all the action planned for 2022, check out the Instagram Live feed with Skip, Keira and Gina, December 8, 2021 at 7pm EST/4pm PST.
About Lake Sonoma 50 Miler
Founded in 2008, the iconic Lake Sonoma 50 Miler is known for having one of most competitive fields in the United States according to UltraRunning magazine.  The beautiful wine country 50 Miler consists of nearly 90 percent single-track trails weaving through relentless rolling hills, testing runners with three big climbs, and traversing more than a dozen creek crossings.  Ultrarunners travel to Sonoma County from over 20 countries to experience one of the globe's most popular and distinctive ultrarunning events, one that includes a trail movie festival, gourmet athlete dinner, multiple industry panels, and a lively finish line celebration featuring award-winning wine country chefs, multiple breweries, and celebrated wine from Wilson Artisan Wineries.  Participants as well as their families and friends will enjoy Lake Sonoma and Healdsburg's small-town charm at an event where one hundred percent of the proceeds support the Children of Vineyard Workers Scholarship Fund that expands educational opportunities for local students.
About Lake Sonoma Race Series
"We are excited to have Gina directing the Lake Sonoma 50 and Marathon in April for the first time, which allows the Race Director nearly 50 days later to kick off the second weekend Ultra Festival with the most popular distance the Lake Sonoma 100k and new 50k," stated Keira Henninger. "The ultra-running community needs everyone's voice to be heard and to build an organization or network of supportive races that lead with partnerships, communities, and resources so the opportunities are available to all."
We believe that Ultramarathons are the ultimate endurance leveling ground. For example, half of the top thirty finishers at this year's Western States 100 were women.  Recent studies have found that the longer distance of the race, the smaller the gap in pace between women and men.  The number of female ultramarathoners continues to grow and now more attention needs to be paid to inclusion and diversity for other communities.  Skip Brand, founder of the Lake Sonoma Race Series recognizes the need for women to lead major events to ensure the involvement of people from a wide range of social, ethnic, gender, and sexual orientation backgrounds. Skip believes the more diverse anything is, the higher the quality, and ultra-running should not be any different.