KOO Eyewear Launches New ALIBI Road and Gravel Cycling Sunglasses
October 4, 2023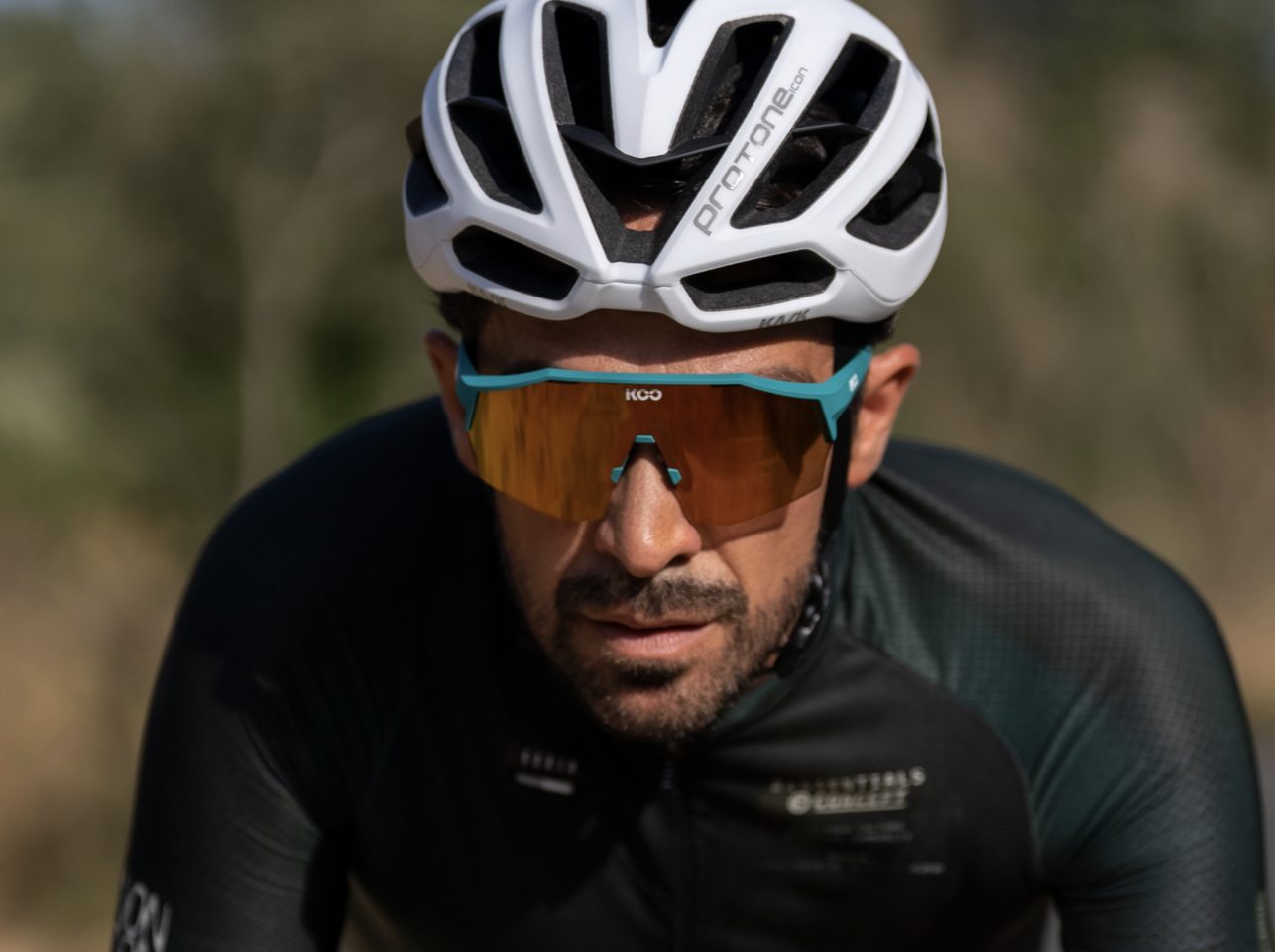 Chiuduno, BG, ITALY. (October 4, 2023)/ENDURANCE SPORTSWIRE/ – Premium Italian eyewear brand, KOO Eyewear, today announced the official launch of its newest ground-breaking cycling-centric sunglass line: the ALIBI collection.
Complete with both road cycling and mountain biking/gravel cycling-specific lenses, the ALIBI line features a classic frame style for maximized visibility and uniquely designed shorter arms that harmoniously adapt to both male and female face shapes while offering seamless compatibility with any helmet. The sleek, ergonomic design of the ALIBI sunglasses was crafted to provide extraordinary comfort during longer, more demanding rides for a secure and safe fit that doesn't compromise on the style of the athlete outfitted in them.
"The ALIBI collection has a nostalgic appeal in its approach as it pulls inspiration from the smaller, sleeker framed cycling lenses of years past with the addition of technical updates for road and gravel sunglasses that perform exceptionally well both aesthetically and functionally,' shared KOO Eyewear Marketing Director, Ylenia Battistello. "We are excited to welcome the ALIBI collection into our core fleet of performance sunglasses to provide athletes with a product they can reach for with confidence each time they climb into the saddle."
Bringing a refreshed and realistic approach to traditionally oversized cycling eyewear, the ALIBI sunglasses feature a half-frame design for maximum visibility, ventilation holes for breathability and fog prevention, and comfortable, interchangeable rubber nose pads. Equipped with a strong Grilamid frame and a three-point lock system for shock resistance, the ALIBI sunglasses create a streamlined fit with any helmet thanks to their innovative ergonomic temples, while a high-performance cylindrical polycarbonate lens by Zeiss offers crystal clear clarity, allowing cyclists to focus on the path ahead. The durable panoramic lens of the ALIBI sunglasses offers a 360-degree view and is optimal for protection against UV rays, dust, and wind, allowing for outdoor rides in any weather condition.
The ALIBI collection includes 5 colorway offerings within its road biking selection and 3 different colorway offerings within its MTB/gravel biking sunglass lineup. Sunglasses with mirrored lenses retail for $190 USD and glasses with photochromic lenses retail for $235 USD.
The ALIBI collection is now available via kooworld.cc/us/en/.
For more information please visit https://kooworld.cc/us/.
Please direct media inquiries to OutsidePR, KOO@outsidepr.com
###
About KOO Eyewear
KOO Eyewear is an innovative sportswear brand specializing in developing, designing and manufacturing high-performance sunglasses and goggles of the highest quality. KOO Eyewear is setting the trend with cutting-edge eyewear which, entirely designed and crafted in Italy, seamlessly blend technological excellence, superior materials and an iconic design. All KOO Eyewear sunglasses manufactured to the highest standard with rigorous testing to ensure consistent quality and safety, and fitted with premium Zeiss® lenses as standard – for unparalleled clarity and protection.