Jordan Tropf Runs Three Marathons in Three Days; Believe in the Run Documents The Record-Breaking Attempt
October 29, 2021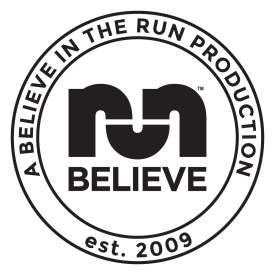 BALTIMORE, Md /ENDURANCE SPORTSWIRE/ – Believe in the Run, in partnership with Soul Focus Sports and Under Armour, recently followed Jordan Tropf as he broke the world record (pending verification) for average finish time of three marathons in three days. Over the course of 52 hours from October 9 to 11, 2021, Tropf ran the Baltimore Marathon, Chicago Marathon, and Boston Marathon in an average time of 2 hours, 30 minutes, 30 seconds per race (7:31:30 total time), easily breaking the previous record by nearly 40 minutes.
"This was a project that highlighted our skills and fit perfectly with our brand mission. Not only did we get to follow Jordan on an adventure of a lifetime and document it, our team was able to push our talents to new levels with an amazingly short turnaround," said Thomas Neuberger, co-founder of Big Run Media/Believe in the Run.
Believe in the Run followed Jordan throughout the event, documenting each race and the travel between cities, including a last-second change of plans on account of Southwest Airlines mass cancellation of flights. The team used a variety of methods to record Tropf's attempt, including video cameras, GoPro, Insta360, iPhone, bike-mounted cameras, and gimbal-assisted DSLR while running aside Tropf. Within a week's time, the footage from this monumental effort was edited, cut, and produced in-house, resulting in a 19-minute YouTube documentary: "Hold Fast: 3 Marathons In 3 Days" (available now).
"Working with Believe in the Run, a Baltimore-based media company, proved to be a seamless partnership," said Hannah Tropf, Head of Run Sports Marketing for Under Armour. "Having a nimble team that was able to make things happen quickly and produce high-quality content was crucial to documenting this once-in-a-lifetime attempt. We are thankful to have the opportunity to work with them on this project and reach such a supportive community of runners."
The campaign was promoted through the range of Believe in the Run media channels, garnering over one million impressions. Content included a full Instagram takeover throughout race weekend, Facebook posts, Strava posts, tweets, dedicated emails, coverage on Believe in the Run.com and YouTube teaser videos. Additionally, Tropf was featured as a guest on The Drop podcast (produced by Believe in the Run) both before and after the event, generating over 4,500 streams/downloads.
Attention from the event drew a wide spectrum of coverage ranging from viral tweets to news stories in publications including the Boston Globe, Runner's World, Outside Magazine, The Baltimore Sun, and more.
"I am so proud of our team and our Believe in the Run audience who followed along. Working with the Under Armour team, Soul Focus Sports, and Jordan Tropf was seamless and we can't wait to partner again."
The world record is expected to be verified by Guinness in the coming weeks.
About Believe in the Run
Believe in the Run is an independent run culture outlet based in Baltimore, Md. Founded in 2009, it seeks to provide original, entertaining content with a culturally-relevant edge.
Along with the public facing media, Believe in the Run provides full-service branding, content creation, campaign strategy and implementation, digital marketing, and creative design with a focus on elevating running brands.
Their work results in more athletes in your product and more devoted fans of your brand.