IRONMAN Comes to The Dominican Republic for The First Time with the Addition of The 2024 IRONMAN 70.3 Cap Cana Triathlon Taking Place in Cap Cana
August 29, 2023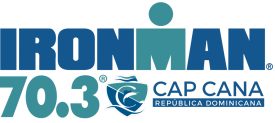 – Cap Cana will host the first-ever IRONMAN 70.3 triathlon in the Dominican Republic with the inaugural edition taking place on April 28, 2024
– IRONMAN 70.3 Cap Cana triathlon general registration is open by visiting www.ironman.com/im703-cap-cana
CAP CANA, Dominican Republic / TAMPA, Fla. (Aug. 29, 2023)/ENDURANCE SPORTSWIRE/ – IRONMAN announced today the addition of the first-ever IRONMAN® 70.3® triathlon to be held in the Dominican Republic. The inaugural IRONMAN® 70.3® Cap Cana triathlon will make its debut in the Destination City Cap Cana on April 28, 2024. General registration is currently open by visiting www.ironman.com/im703-cap-cana.
"We are extremely proud to bring the first IRONMAN 70.3 event to the Dominican Republic in 2024," said Joanna Jordan, Vice President – Managing Director of Latin America for The IRONMAN Group. "This beautiful Caribbean community will offer a global field of athletes a truly unique racing experience in an incredibly stunning location. As one of the most popular tourist destinations in Latin America, Cap Cana's all-inclusive resort offers a plethora of outdoor activities and amenities in this Dominican paradise.
"We are proud, pleased, and happy about this collaboration between SBR Sports and Cap Cana, which will allow us to make this unique IRONMAN 70.3 triathlon in the Dominican Republic a reality," said Wilber Anderson, CEO of SBR Sports, which owns and will operate the new event. "Moreover, we feel it is important to showcase this international destination to a global field of athletes who we know will enjoy this beautiful and bountiful location. The race site is only 10 minutes from the Punta Cana International Airport (PUJ) which connects to key hubs in North and South America, as well as Europe, and it is a top destination in Latin America and the Caribbean making the event easily accessible to athletes all over the world. Athletes will be able to compete and enjoy the richness that Cap Cana and the Dominican Republic has to offer making it a perfect destination for a race like this."
The IRONMAN 70.3 Cap Cana triathlon will kick off with a 1.2-mile (1.9 km) swim in the crystal-clear waters of Cap Cana's private coastline and beach on the Atlantic Ocean. Once out of the water athletes will make their way to transition (200 meters away from the swim course starting point) and embark on a 56-mile (90 km) single-lap bike course traversing the streets and beautiful gardens of Cap Cana to the national road. The 13.1-mile (21.1 km) run course will go through the beautiful resort community of Cap Cana, a flat course leading athletes to the renowned and beautiful Cap Cana Marina, where they will be surrounded by a magnificent seaside environment. The finish line will be located at Juanillo Beach, near the Margaritaville Hotel. Athletes will cross the finish line between palm trees with the sea in the background, the perfect ending for the IRONMAN 70.3 Cap Cana triathlon.
The destination city of Cap Cana has an unparalleled ecosystem for a world-class IRONMAN 70.3 triathlon event. Dominated by a natural environment of more than 120 million square meters of nature, it is enclosed by the best beaches in the world, an award-winning golf course that is part of the PGA circuit, and Scape Park, an adventure eco-park that attracts 9,000 visitors per month.
Cap Cana also holds the largest marina in the Caribbean, which has more than 200 moorings for fishing boats and luxurious yachts, nine hotels of varied styles, fitting the taste of any and all tourists, an Equestrian Center that offers magnificent stables, fine walking facilities and two polo fields with more than 100 restaurants that offer international cuisine. In addition to all these amenities, the diversity and natural attributes make Cap Cana one of the most desired destinations for all types of travelers and an n excellent host venue for the new IRONMAN 70.3 event.
"This destination city is honored to host this important event, making its first stop in the Dominican Republic," said Jorge Subero Medina, Executive President of Cap Cana. "Thanks to all of the characteristics that make Cap Cana a unique place, athletes will enjoy competing in this paradise."
"Their family and friends will be amazed, and I am sure they will love everything we have to offer. There is something for everyone in our destination, from relaxing on the beach, adventures in the company of nature such as our natural swimming caves called cenotes, to enjoying beautiful views, all-inclusive hotels, and exquisite cuisine," concluded Subero Medina.
Registration for the IRONMAN 70.3 Cap Cana triathlon is now open at www.ironman.com/im703-cap-cana.
For more information on the IRONMAN brand and global event series, visit www.ironman.com. Athlete inquiries can be directed to info@sbr-sports.com.
###
About SBR Sports
SBR Sports is a company managed by a group of athletes and professionals with the purpose of producing and organizing sporting events for a healthy lifestyle. Operating from the city of Miami, SBR Sports has extensive experience, dedication, passion and professionalism, and leaves an exceptional impression on participants and organizers. Its events include: IRONMAN® 70.3® Cartagena triathlon, 3D Paipa, 5150™ Cartagena triathlon and now IRONMAN® 70.3® Cap Cana triathlon joins the family. SBR Sports aims to provide a safe, competitive and fun environment, with a supportive and encouraging approach to execution. Our hands-on management approach ensures successful and rigorously organized events. For more information, please contact us at info@sbr-sports.com.
About The IRONMAN Group
The IRONMAN Group operates a global portfolio of events that includes the IRONMAN® Triathlon Series, the IRONMAN® 70.3® Triathlon Series, 5150™ Triathlon Series, the Rock 'n' Roll® Running Series, IRONKIDS®, World Triathlon Championship Series, premier running events including the Standard Chartered Singapore Marathon™ and City2Surf®, UTMB® World Series trail-running events including the Canyons Endurance Runs™ by UTMB®, Tarawera Ultra by UTMB® and Ultra-Trail Australia™ by UTMB®, Epic Series™ mountain bike races including the Absa Cape Epic®, road cycling events including Haute Route®, and other multisport races. The IRONMAN Group is the largest operator of mass participation sports in the world and provides more than a million participants annually the benefits of endurance sports through the company's vast offerings. Catering to the full athlete experience, the company portfolio also includes FulGaz® virtual cycling, the most realistic indoor riding experience connected fitness application aimed at preparing athletes for real-world events. Since the inception of the iconic IRONMAN® brand and its first event in 1978, athletes have proven that ANYTHING IS POSSIBLE® by crossing finish lines around the world. Beginning as a single race, The IRONMAN Group has grown to become a global sensation with hundreds of events across 55+ countries. The IRONMAN Group is owned by Advance, a private, family-owned business, and Orkila Capital, a growth equity firm focused on building great brands. For more information, visit www.ironman.com/about-ironman-group.
About Advance 
Advance is a private, family-held business that owns and invests in companies across media, entertainment, technology, communications, education and other promising growth sectors. Our mission is to build the value of our companies over the long-term by fostering growth and innovation. Advance's portfolio includes Condé Nast, Advance Local, Stage Entertainment, The IRONMAN Group, American City Business Journals, Leaders Group, Turnitin, and Pop. Together these operating companies employ more than 17,000 people in 29 countries. Advance is also among the largest shareholders in Charter Communications, Warner Bros. Discovery and Reddit. For more information visit www.advance.com.