IRONMAN Announces New IRONMAN 70.3 Morro Bay Triathlon in The Central Coast of California
August 2, 2022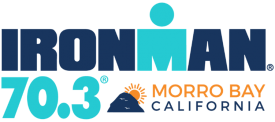 - Inaugural IRONMAN 70.3 Morro Bay triathlon scheduled to take place May 20, 2023; General Registration to open August 10, 2022 by visiting, www.ironman.com/im703-morro-bay.
MORRO BAY, Calif. / TAMPA, Fla. (Aug. 2, 2022) /ENDURANCE SPORTSWIRE/ – The IRONMAN Group, announced today that the seaside city of Morro Bay, California and the central California coastline will play host to the newest IRONMAN® 70.3® triathlon. The new IRONMAN 70.3 Morro Bay triathlon is schedule to take place on May 20, 2023, with general registration opening on Wednesday, August 10, 2022, by visiting, www.ironman.com/im703-morro-bay.
"We are thrilled to bring the excitement of IRONMAN 70.3 racing to this unique and beautiful central California community," said Tim Brosious, Northwest Regional Director for The IRONMAN Group. "With the longstanding history that triathlon has in this region, we know our athletes will enjoy the stunning scenery, beautiful weather and friendly community here in San Luis Obispo County."
The IRONMAN 70.3 Morro Bay triathlon will take athletes on a 1.2-mile swim in Morro Bay, before heading into a 56-mile bike course that is lined with vineyards and ocean views through the rolling hills of San Luis Obispo County. A 13.1-mile run will culminate the event as athletes will be greeted by the finish line along the Embarcadero in downtown Morro Bay.
"On behalf of the City and our community, we are excited to welcome IRONMAN to our community," said Morro Bay Mayor John Headding. "Morro Bay is the perfect host for this iconic endurance event with our nice weather, proclivity for outdoor activity, and one of a kind waterfront. We hope the thousands of athletes who participate in the IRONMAN 70.3 Morro Bay triathlon enjoys their experience here and avail themselves of our wonderful restaurants, shops and overnight accommodations. Good luck to all the athletes in 2023 and beyond!"
"The IRONMAN 70.3 triathlon is a world class event and we are honored to bring it to our community in Morro Bay, a community that appreciates outdoor recreation and nature exploration year-round," said Michael Wambolt, Executive Director of Visit Morro Bay. "Morro Bay is the perfect backdrop for an IRONMAN 70.3 triathlon, as it offers an adventurous landscape, an abundance of wildlife viewing, and hands-on maritime experiences that athletes and their families can enjoy while in town for the triathlon."
Morro Bay is located along the central coast of California, halfway between San Francisco and Los Angeles. The areas' year-round mild Mediterranean climate offers an idyllic coastal escape unlike any other. Home to world-famous Morro Rock, which serves as the backdrop to an abundance of year-round outdoor activities like kayaking, surfing, boating, golfing, hiking and biking. Miles of beautiful sandy beaches and dunes line the coastal area, allowing visitors to observe wildlife in the nationally designated estuary and bay, or spend an afternoon antiquing. Its close proximity to world-class wineries and numerous dining options from fresh seafood straight from the bay to local farm-to-table cuisine makes Morro Bay a must visit for athletes and their families.
General registration for the 2023 IRONMAN 70.3 Morro Bay triathlon will open Wednesday, August 10, 2022. The 2023 IRONMAN 70.3 Morro Bay will offer qualifying slots to the 2023 IRONMAN 70.3 World Championship in Lahti, Finland
For more information about the 2023 IRONMAN 70.3 Morro Bay triathlon www.ironman.com/im703-morro-bay. For more information on the IRONMAN brand and global event series, please visit www.ironman.com. Press may contact press@ironman.com.
###
About Morro Bay
Morro Bay is unlike any other California seaside town. Just off its shore an ancient volcanic monolith known as Morro Rock rises 576 feet from the ocean, amplifying the magnificence of this stunning coastal backdrop. The walkable town has an active seaside fishing village and bustling waterfront Embarcadero filled with shops, art galleries and restaurants. For travelers who seek local wine, fresh seafood and adventures filled with wildlife watching and iconic coastal experiences, look no further than Morro Bay. Known as one of the country's best places for bird watchers, the bay is also home to otters, dolphins and seals, while boasting over six miles of coastline. With Highway One on one side and the bay on the other, outdoor activities are abundant: kayaking, whale-watching tours, sailing, kite-flying, ocean-side golf, biking, stand-up paddle boarding and world-class surfing are all in a day's fun.
Located just minutes from world-renowned Hearst Castle, historic missions, breathtaking Montana de Oro State Park, and surrounded by vineyards from Paso Robles to Edna Valley, Morro Bay is a destination designed to fit any style and budget for families, couples or groups. Morro Bay also offers a myriad of year-round events including food, wine and music festivals, art fairs and car shows unique to the town. For more travel information visit www.morrobay.org or follow Morro Bay on Facebook, Instagram, Twitter and Pinterest.
About The IRONMAN Group
The IRONMAN Group operates a global portfolio of events that includes the IRONMAN® Triathlon Series, the IRONMAN® 70.3® Triathlon Series, the IRONMAN® Virtual Racing™ (VR™) Series, 5150™ Triathlon Series, the Rock 'n' Roll® Running Series, the Rock 'n' Roll Virtual Running™ Series, IRONKIDS®, World Triathlon Championship Series, premier running events including the Standard Chartered Singapore Marathon™ and City2Surf®, UTMB® World Series events including Tarawera Ultra and Ultra-Trail Australia™, Epic Series™ mountain bike races including the Absa Cape Epic®, road cycling events including Haute Route®, and other multisport races. The IRONMAN Group is the largest operator of mass participation sports in the world and provides more than a million participants annually the benefits of endurance sports through the company's vast offerings. Since the inception of the iconic IRONMAN® brand and its first event in 1978, athletes have proven that ANYTHING IS POSSIBLE® by crossing finish lines around the world. Beginning as a single race, The IRONMAN Group has grown to become a global sensation with hundreds of events across 55+ countries. The IRONMAN Group is owned by Advance, a private, family-owned business. For more information, visit www.ironman.com/about-ironman-group.
About Advance 
Advance is a private, family-held business that owns and invests in companies across media, entertainment, technology, communications, education and other promising growth sectors. Our mission is to build the value of our companies over the long-term by fostering growth and innovation. Advance's portfolio includes Condé Nast, Advance Local, Stage Entertainment, The IRONMAN Group, American City Business Journals, Leaders Group, Turnitin, 1010data and Pop. Together these operating companies employ more than 17,000 people in 29 countries. Advance is also among the largest shareholders in Charter Communications, Discovery and Reddit. For more information visit www.advance.com.