IRONMAN Announces New 5150 Cartagena Triathlon Taking Place in Cartagena De Indias, Colombia
February 22, 2023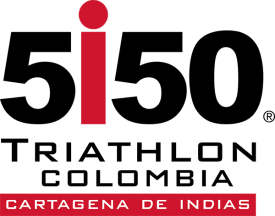 CARTAGENA, Colombia / TAMPA, Fla. (Feb. 22, 2023) /ENDURANCE SPORTSWIRE/ – IRONMAN announced today the addition of the 5150™ Cartagena triathlon in the city of Cartagena de Indias, Colombia on September 17, 2023. With a beautiful colonial port with so much history to discover, athletes will have the opportunity to conquer one of the Caribbean's most unique locations in the northwest of Colombia. General registration for the event is now open by visiting, www.ironman.com/5150-cartagena.
"Colombia is a unique place that is filled with beauty. Cartagena's warm people, delicious food, and historical wonders create the perfect backdrop for a 5150™ triathlon. We are excited to host the second event within the IRONMAN® brand here in Cartagena; one city with two world-class events," said Wilber Anderson, CEO of SBR Sports.
The 5150™ Cartagena triathlon will begin with a 0.9-mile (1.5 km) swim in the waters of Bahia de las Animas, before entering transition one, located at Parque de la Marina. The one-loop, 24.8-mile (40 km) bike course will take athletes through the northeast part of the city with breathtaking views of the waves crashing the shores that surround Cartagena's historic walled city. The 6.2-mile (10 km) single-loop run course will take athletes through the walled city where runners will step back in time to the colonial years and pass through the colorful and historical architecture that makes Cartagena de Indias a UNESCO World Heritage Site. Athletes will finish their 5150 Cartagena journey in front of the Cartagena landmark Plaza de la Aduana.
This beautiful port city of Cartagena has become a must-visit destination for tourists that visit Colombia. The Caribbean waters surround the Old Town, a walled colonial fortress that has survived the test of time, with centuries-old history to discover. Beautiful colored balconies encapsulate all the charm of Spanish colonial architecture with local cuisine and charming nightlife making this experience one of a kind. The city also has a thriving hotel and tourist infrastructure, that takes this experience to the international level.
After the race, athletes and their families will be able to partake in fascinating activities such as visiting castles from another time or biking tours by the city walls. They will become enchanted by this magical city and will fall in love with Cartagena.
General registration for 5150 Cartagena is now open at www.ironman.com/5150-cartagena. Athlete inquiries may be directed to info@sbr-sports.com
For more information on the IRONMAN and IRONMAN 70.3® brands and global event Series, visit www.ironman.com. Media inquiries may be directed to press@ironman.com.
###
About SBR Sports
SBR Sports LLC is a company managed by a group of athletes and professionals with the purpose of producing and organizing healthy lifestyle sporting events. Based in the City of Miami, SBR Sports has vast experience, dedication, passion, and professionalism, leaving an exceptional and enjoyable impression on participants and organizations, Some of them are IRONMAN® Cartagena 70.3, 3D Paipa, and now 5150™ Cartagena joins the family. SBR Sports aspires to provide a safe, competitive, and fun environment that is both supportive in its approach and encouraging in its execution. Our hands-on management approach ensures successful and tightly organized events. mailto:info@sbr-sports.com
About The IRONMAN Group
The IRONMAN Group operates a global portfolio of events that includes the IRONMAN® Triathlon Series, the IRONMAN® 70.3® Triathlon Series, 5150™ Triathlon Series, the Rock 'n' Roll® Running Series, IRONKIDS®, World Triathlon Championship Series, premier running events including the Standard Chartered Singapore Marathon™ and City2Surf®, UTMB® World Series events including the Canyons Endurance Runs™, Tarawera Ultra and Ultra-Trail Australia™, Epic Series™ mountain bike races including the Absa Cape Epic®, road cycling events including Haute Route®, and other multisport races. The IRONMAN Group is the largest operator of mass participation sports in the world and provides more than a million participants annually the benefits of endurance sports through the company's vast offerings. Catering to the full athlete experience, the company portfolio also includes FulGaz® virtual cycling, the most realistic indoor riding experience connected fitness application aimed at preparing athletes for real-world events. Since the inception of the iconic IRONMAN® brand and its first event in 1978, athletes have proven that ANYTHING IS POSSIBLE® by crossing finish lines around the world. Beginning as a single race, The IRONMAN Group has grown to become a global sensation with hundreds of events across 55+ countries. The IRONMAN Group is owned by Advance, a private, family-owned business. For more information, visit www.ironman.com/about-ironman-group.
About Advance 
Advance is a private, family-held business that owns and invests in companies across media, entertainment, technology, communications, education and other promising growth sectors. Our mission is to build the value of our companies over the long-term by fostering growth and innovation. Advance's portfolio includes Condé Nast, Advance Local, Stage Entertainment, The IRONMAN Group, American City Business Journals, Leaders Group, Turnitin, 1010data and Pop. Together these operating companies employ more than 17,000 people in 29 countries. Advance is also among the largest shareholders in Charter Communications, Warner Bros. Discovery and Reddit. For more information visit www.advance.com.