IRONMAN Announces Bike Course Changes for 2023 IRONMAN 70.3 Waco Triathlon
July 14, 2023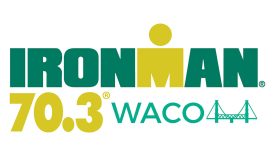 Popular IRONMAN 70.3 event returns to the Heart of Texas with updated bike course
WACO, Texas (July 14, 2023)/ENDURANCE SPORTSWIRE/ – IRONMAN has announced that the IRONMAN® 70.3® Waco triathlon will return on Oct. 15, 2023 with an updated bike course. Still gently rolling through the beautiful countryside in the Heart of Texas, the new course looks to deliver smoother roads and substantially fewer turns than in prior years. Athletes can expect long, flat straightaways, setting the stage for a faster bike split with the potential for personal best times. General registration for the 2023 IRONMAN 70.3 Waco event is currently open at www.ironman.com/im703-waco.
"Both IRONMAN and the Greater Waco Sports Commission have been listening to our athlete's feedback and working diligently alongside the community to deliver a course that meets their expectations," said Nancy Goodnight, IRONMAN 70.3 Waco Race Director and Chairwoman of the Board of the Greater Waco Sports Commission "We heard, and we listened. This new bike course route will better support the communities needs as well as improve the overall race for all the dedicated athletes who come to Waco to compete."
The IRONMAN 70.3 Waco triathlon begins with a swim in the iconic Brazos River. The point-to-point 1.2-mile swim takes athletes from the start at Pecan Bottom Park heading down river, finishing at Indian Springs Park. Athlete's will fly along the Brazos River on their bike as they traverse the beautiful Texas countryside through rural Waco on the newly redesigned 56-mile bike course. The energy of the Waco faithful will carry them along the 13.1-mile run, capped by one of the most picturesque IRONMAN 70.3 triathlon finish lines in North America at the historic Waco Suspension Bridge making this fast course perfect for those taking on their first IRONMAN 70.3 triathlon and those chasing their personal best.
The IRONMAN 70.3 Waco triathlon is proud to be host to the IRONMAN 70.3 Athlete's Choice Awards 2nd Best Post Race Experience and 3rd Best Swim Course in North America. Athletes are encouraged to bring their family and friends for a fun-willed race weekend.
The 2023 IRONMAN 70.3 Waco triathlon offers 40 Age Group Qualifying slots to the 2024 VinFast IRONMAN 70.3 World Championship triathlon on December 14-15, 2024, in Taupō, New Zealand.
For more information on the IRONMAN and IRONMAN 70.3 brands and global event series, please visit www.ironman.com. For more information on the IRONMAN 70.3 Waco triathlon, visit www.ironman.com/im703-waco. Media inquiries may be directed to press@ironman.com.
###
About The IRONMAN Group
The IRONMAN Group operates a global portfolio of events that includes the IRONMAN® Triathlon Series, the IRONMAN® 70.3® Triathlon Series, 5150™ Triathlon Series, the Rock 'n' Roll® Running Series, IRONKIDS® Series, World Triathlon Championship Series, premier running events including the Standard Chartered Singapore Marathon™ and City2Surf®, UTMB® World Series trail-running events including the Canyons Endurance Runs™ by UTMB®, Tarawera Ultra by UTMB® and Ultra-Trail Australia™ by UTMB®, Epic Series™ mountain bike races including the Absa Cape Epic®, road cycling events including Haute Route®, and other multisport races. The IRONMAN Group is the largest operator of mass participation sports in the world and provides more than a million participants annually the benefits of endurance sports through the company's vast offerings. Catering to the full athlete experience, the company portfolio also includes FulGaz® virtual cycling, the most realistic indoor riding experience connected fitness application aimed at preparing athletes for real-world events. Since the inception of the iconic IRONMAN® brand and its first event in 1978, athletes have proven that ANYTHING IS POSSIBLE® by crossing finish lines around the world. Beginning as a single race, The IRONMAN Group has grown to become a global sensation with hundreds of events across 55+ countries. The IRONMAN Group is owned by Advance, a private, family-owned business. For more information, visit www.ironman.com/about-ironman-group.
About Advance
Advance is a private, family-held business that owns and invests in companies across media, entertainment, technology, communications, education and other promising growth sectors. Our mission is to build the value of our companies over the long-term by fostering growth and innovation. Advance's portfolio includes Condé Nast, Advance Local, Stage Entertainment, The IRONMAN Group, American City Business Journals, Leaders Group, Turnitin, 1010data and Pop. Together these operating companies employ more than 17,000 people in 29 countries. Advance is also among the largest shareholders in Charter Communications, Warner Bros. Discovery and Reddit. For more information visit www.advance.com.