IRONMAN 70.3 Perú returns to Lima, Peru for 2023
September 14, 2022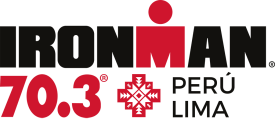 - IRONMAN 70.3 Perú triathlon makes its return for the first time since 2019 - Registration for the 2023 IRONMAN 70.3 Perú triathlon will open on Thursday, Sept. 15 at 8:00 a.m. (GMT-5) by visiting www.ironman.com/im703-peru
Lima, Perú (September 14, 2022)/ENDURANCE SPORTSWIRE/ – IRONMAN announced today that IRONMAN® 70.3® Perú triathlon will return to Lima, Perú for the first time since 2019. The fourth edition of IRONMAN 70.3 Perú triathlon is scheduled to take place on Sunday, April 23, 2023. Registration for the event opens on Thursday, September 15 at 8:00 am (GMT-5) by visiting, www.ironman.com/im703-peru.
The 2023 IRONMAN 70.3 Perú triathlon will begin its journey with a rolling start of the 1.2-mile (1.9 km) swim from Agua Dulce beach in the Pacific Ocean. Offering calm conditions and water temperature typically between 66-70F (19-21C), it's a scenic one-loop swim course that swimmers of all abilities will enjoy. Once out of the water, athletes will take on the 56-mile (90 km) bike course takes athletes on the closed roads for a three loop out-and-back along a highway hugging the coastline. The 2023 IRONMAN 70.3 Perú bike course offers a flat and fast route with a couple of cheeky hills which might have athletes jumping out of the saddle. After transitioning to the run, athletes will take on a two-loop out-and-back 13.1 mile (21 km) run course that goes along the beach path. Much like the bike course, the flat and fast run course is well-supported with passionate and vocal locals who come out to cheer.
Peru is one of the world's most varied countries. It is a multicultural nation, filled with traditions, a unique gastronomy, and vast natural reserves. It is home to 12 UNESCO World Heritage Sites and 84 of the planet's 117 life zones. Peru is situated in the western part of South America and shares borders with Ecuador, Colombia, Brazil, Bolivia and Chile. Its enormous territory, covering more than 1.2 million square kilometers, is composed of three regions: Coast, Highlands and Jungle.
The 2023 IRONMAN 70.3 Perú triathlon offers slots to the 2023 VinFast IRONMAN® 70.3® World Championship taking place in Lahti, Finland on August 26-27, 2023.
For more information on the 2023 IRONMAN 70.3 Perú triathlon, visit www.ironman.com/im703-peru For more information on the IRONMAN brand and global event series, visit www.ironman.com. Athlete inquiries can be directed to peru70.3@ironman.com.
###
The IRONMAN Group operates a global portfolio of events that includes the IRONMAN® Triathlon Series, the IRONMAN® 70.3® Triathlon Series, the IRONMAN® Virtual Racing™ (VR™) Series, 5150™ Triathlon Series, the Rock 'n' Roll® Running Series, the Rock 'n' Roll Virtual Running™ Series, IRONKIDS®, World Triathlon Championship Series, premier running events including the Standard Chartered Singapore Marathon™ and City2Surf®, UTMB® World Series events including Tarawera Ultra and Ultra-Trail Australia™, Epic Series™ mountain bike races including the Absa Cape Epic®, road cycling events including Haute Route®, and other multisport races. The IRONMAN Group is the largest operator of mass participation sports in the world and provides more than a million participants annually the benefits of endurance sports through the company's vast offerings. Catering to the full athlete experience, the company portfolio also includes FulGaz® virtual cycling, the most realistic indoor riding experience connected fitness application aimed at preparing athletes for real-world events. Since the inception of the iconic IRONMAN® brand and its first event in 1978, athletes have proven that ANYTHING IS POSSIBLE® by crossing finish lines around the world. Beginning as a single race, The IRONMAN Group has grown to become a global sensation with hundreds of events across 55+ countries. The IRONMAN Group is owned by Advance, a private, family-owned business. For more information, visit www.ironman.com/about-ironman-group.
About Advance
Advance is a private, family-held business that owns and invests in companies across media, entertainment, technology, communications, education and other promising growth sectors. Our mission is to build the value of our companies over the long-term by fostering growth and innovation. Advance's portfolio includes Condé Nast, Advance Local, Stage Entertainment, The IRONMAN Group, American City Business Journals, Leaders Group, Turnitin, 1010data and Pop. Together these operating companies employ more than 17,000 people in 29 countries. Advance is also among the largest shareholders in Charter Communications, Warner Bros. Discovery and Reddit. For more information visit www.advance.com.