Introducing "Between Two Pines:" A New Comedy Podcast about Trail Running
October 19, 2023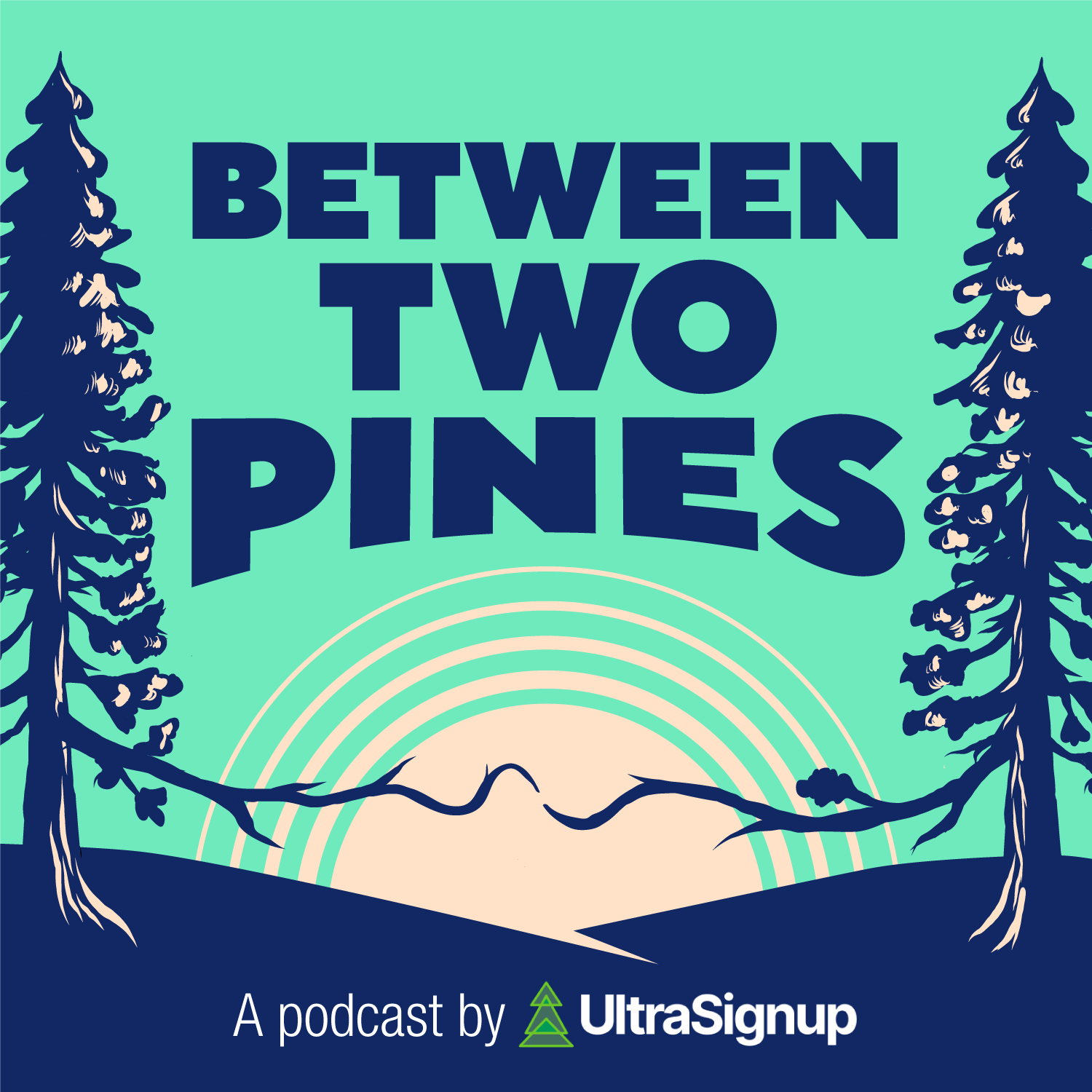 A running podcast for people who think running podcasts are stupid. Enjoy this comedic podcast about ultrarunning from hosts Andy Pearson and Dominic Grossman and brought to you by UltraSignup.
October 19, 2023 – Nashville, TN/ENDURANCE SPORTSWIRE/ – Today marks the debut of "Between Two Pines," a refreshing addition to the running podcast landscape, brought to you by UltraSignup. Do you enjoy being on a long run and making the dumbest jokes with your BFF? Well, you're invited on a long run with Andy Pearson, ultrarunner and VP of Creative at Liquid Death, Dominic Grossman, professional runner by night and aerospace engineer by day, and a monthly guest who is asked questions that make everyone squirm in their socks. This podcast is created for those who find traditional ultrarunning podcasts a tad too serious. "Between Two Pines" aims to bring humor, wit, and a dose of absurdity to the world of long-distance running.
In the inaugural episode, released October 19, listeners are invited on a hilariously unconventional journey to explore the quirkiest corners of ultrarunning. In the "Fartalk" segment, the hosts lend their expertise to a caller desperately seeking advice on maintaining balance (literally!). Then they dive into a satirical grilling session (interview) with Jamil Coury of "Arid Viper Running," playfully poking fun at race company Aravaipa Running along the way. Topics include the enigmatic Cocodona 250, wild conspiracy theories, and much more.
Billed as "A running podcast for people who think running podcasts are stupid," "Between Two Pines" promises a unique blend of comedy, camaraderie, and running banter that listeners won't find anywhere else. Episode 2 is set to drop on Thursday, October 26, before the show slides into a monthly release schedule. Listeners can expect monthly episodes brimming with laughter and unexpected insights into the world of ultrarunning.
David Callahan, co-CEO of UltraSignup, states, "We're thrilled to present 'Between Two Pines' to the running community and beyond. Andy and Dom's deep experience in the sport together with their overflowing creativity and humor, offer a hilarious take on the ultrarunning culture. We know this show will resonate with runners from across the sport, providing a much-needed break from the seriousness often associated with running an ultra."
Interested in sponsoring the show or other opportunities to connect with the largest audience of active trail runners in the world? Reach out to Michael Proulx at michael@ultrasignup.com.
Don't miss out! Each episode is guaranteed to make you shoot gel out of your nose or your money back. (Also, it's free.) Tune in to "Between Two Pines" on your favorite podcast platform and join Andy and Dom and their monthly guests as we take a whole different look into the ultrarunning community.
Listen to the Trailer and Episode 1, out now.
About UltraSignup
UltraSignup is the leading marketplace and registration platform for trail and ultra races in the United States. Founded in 2008, runners can use UltraSignup.com to discover and choose from more than 5000 races. UltraSignup's weekly newsletter and online magazine feature stories from the running community, highlighting runners, race directors, training tips, running destinations, elite competitors, and the growth of the sport.
Contact: Annemarie Kruse, akruse@ultrasignup.com