Inaugural Rock 'n' Roll Running Series Clearwater Set to Take Place on October 1-2, 2022
October 26, 2021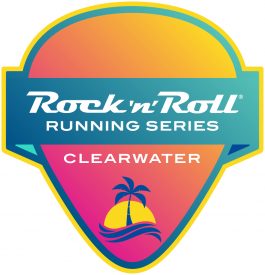 - Rock 'n' Roll Running Series Clearwater will include both half marathon and 5K distances - Presale registration to open on Thursday, October 28 with further details available at - www.runrocknroll.com/Clearwater
 CLEARWATER, Fla. (October 26, 2021) /ENDURANCE SPORTSWIRE/ – Following a two-year wait, the inaugural edition of the Rock 'n' Roll Running Series Clearwater is scheduled to take place on Saturday and Sunday, October 1-2, 2022, with distances including half marathon and 5K. With a distance for everyone, runners and walkers alike can register for the event by visiting www.runrocknroll.com/Clearwater.
The Rock 'n' Roll Running Series is a best-in-class running series Bringing the Fun to the Run™ through music, entertainment, and community immersion. The Rock 'n' Roll Running Series Clearwater will treat thousands of participants and active lifestyle enthusiasts to a one-of-a-kind race experience that highlights Clearwater's beautiful Gulf Coast communities in the heart of Florida's fall season. The inaugural race will also mark the Rock 'n' Roll Running Series' return to the Sunshine State for the first time in nine years.
"We are excited to finally add a Rock 'n' Roll Running Series event right here in our backyard in Clearwater with it being within driving distance of The IRONMAN Group's global headquarters based in Tampa, Florida," said Elizabeth O'Brien, Managing Director of North America for The IRONMAN Group, owners of the Rock 'n' Roll Running Series. "With some of the country's best beaches and an incredible running community, Clearwater is the perfect destination for a Rock 'n' Roll Running Series event. We all can't wait to see participants running the beachside streets of Clearwater next October."
The Rock 'n' Roll Clearwater event weekend will feature a half marathon along with a 5K. Participants will be able to take on the "Remix Challenge" by running both Saturday and Sunday to earn the coveted Remix Challenge medal in addition to each race's finisher medals.
Race week will kick-off on Friday, Sept. 30, 2022, with the Health & Fitness Expo, which is open to the public, featuring the latest products and trends in the running industry. Runners and walkers of all levels from around the world will then take in the sights and sounds of Clearwater on Saturday, October 1, 2022, for the Rock 'n' Roll Clearwater 5K. The running continues Sunday, October 2, 2022, with the half marathon.
"We are excited to add the Rock 'n' Roll Running Series into our event repertoire. Clearwater has always strived to provide a community rich in culture and recreation, and this race manages to uniquely combine both. Runners can not only expect jam-packed, music-filled race days, but scenic views of our award-winning beaches, a flat and fast course, and spectacular weather," said City of Clearwater Mayor Frank Hibbard.
Located on the Gulf of Mexico, Clearwater is one of three principal cities in the Tampa-St. Petersburg-Clearwater metropolitan area known for year-long sunny weather, crystal-clear waters, and gorgeous gulf coast beaches. Clearwater Beach is known for its namesake stretch of soft, white sand, which draws visitors year-round for jet-skiing, parasailing, and stand-up paddle boarding in its calm waters. It has been rated No. 1 multiple times in the United States by TripAdvisor's annual top 25 beach ranking.
A prime destination for visitors of all ages, Clearwater offers a plethora of outdoor activities, museums, aquariums, and entertainment options, and is easily accessible from the conveniently located Tampa International and St. Petersburg/Clearwater International Airports. With loads of shops, bars, and restaurants, Clearwater offers a lively experience with a world-class view of the Gulf of Mexico giving both spectators and participants the chance to embrace the unforgettable atmosphere of the Florida's coastline.
Presale registration for the 2022 Rock 'n' Roll Running Series Clearwater event weekend will open on October 28 with more information available at www.runrocknroll.com/Clearwater.
For more information on the Rock 'n' Roll Running Series, please visit www.RunRocknRoll.com. Media related inquiries may be directed to press@runrocknroll.com.
###
About Rock 'n' Roll Running Series
The Rock 'n' Roll® Running Series is the world's largest running series taking part in destination locations around the world every year. Established in 1998, the Rock 'n' Roll Running Series simple idea of making running fun has transformed both the U.S. and global running landscape by infusing the course with live bands, cheer teams and entertaining water stations, creating a block-party atmosphere for participants and spectators alike. Focused on running, music and community, race weekend kicks off with a free Health & Fitness Expo showcasing the latest in running gear, sports apparel, health and nutritional information and much more. Events culminate with an entertaining finish-line festival featuring some of the biggest names in music, with past performances including Macklemore & Ryan Lewis, O.A.R. Aloe Blacc, Pitbull, Flo Rida, The Band Perry, Fitz and the Tantrums, the Goo Goo Dolls and Bret Michaels. Further information about the Rock 'n' Roll Running Series can be found online at www.RunRocknRoll.com and follow @RunRocknRoll on all social platforms.
About The IRONMAN Group
The IRONMAN Group operates a global portfolio of events that includes the IRONMAN® Triathlon Series, the IRONMAN® 70.3® Triathlon Series, the IRONMAN® Virtual Racing™ (VR™) Series, 5150™ Triathlon Series, the Rock 'n' Roll® Running Series, the Rock 'n' Roll Virtual Running™ Series, IRONKIDS®, World Triathlon Championship Series, premier running events including the Standard Chartered Singapore Marathon™ and The Sun-Herald City2Surf®, Ultra-Trail® World Tour events including Tarawera Ultra and Ultra-Trail Australia™, mountain bike races including the Absa Cape Epic®, road cycling events including Haute Route®, and gravel racing like Gravel Epic®, and other multisport races. The IRONMAN Group is the largest operator of mass participation sports in the world and provides more than a million participants annually the benefits of endurance sports through the company's vast offerings. Since the inception of the iconic IRONMAN® brand and its first event in 1978, athletes have proven that ANYTHING IS POSSIBLE® by crossing finish lines around the world. Beginning as a single race, The IRONMAN Group has grown to become a global sensation with hundreds of events across 55+ countries. The IRONMAN Group is owned by Advance, a private, family-owned business. For more information, visit www.ironman.com/about-ironman-group.
About Advance
Advance is a private, family-held business that owns and invests in companies across media, entertainment, technology, communications, education, and other promising growth sectors. Our mission is to build the value of our companies over the long-term by fostering growth and innovation. Advance's portfolio includes Condé Nast, Advance Local, Stage Entertainment, The IRONMAN Group, American City Business Journals, Leaders Group, Turnitin, 1010data and Pop. Together these operating companies employ more than 17,000 people in 29 countries. Advance is also among the largest shareholders in Charter Communications, Discovery and Reddit. For more information visit www.advance.com.