Hotel Engine to be an Official Partner with Spartan
April 5, 2023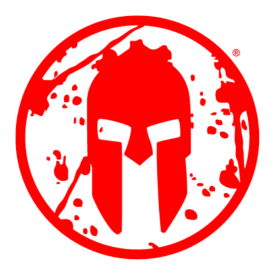 Hotel Search and Rewards Engine designed to help racers earn more for their staying at their favorite hotels
BOSTON, MASS. (4/5/23)  /ENDURANCE SPORTSWIRE/ – Spartan, the world's leading endurance sports and extreme wellness brand, announced Hotel Engine will be the Official Lodging Partner of Spartan Race U.S for the 2023 race season.
"We are excited to name Hotel Engine as our Official Lodging Partner for Spartan Race in North America. With Weekend events in almost every major city in the US and exciting locations all around the globe, Spartan is not only ripping people off the couch to race, We are also inspiring them to see the world as part of their health and wellness journey and experience. As Spartan's chase after their season long Trifecta challenge and join lifestyle groups on social media, they will share travel adventures with friends and families.
Spartans are 124% more likely to travel and stay in a hotel compared to the national average. With wanderlust on the rise, the need for high-quality adventure travel services is greater than ever, specifically for booking hotels, and Hotel Engine is uniquely positioned to support the racer community and our staff with the best hotel search capabilities and pricing in the business – said Ian Lawson VP of Global Partnerships at Spartan.
Hotel Engine will provide Spartan athletes with access to its exclusive platform, offering up to 60% off hotels, tools to simplify travel, and 24/7 US-based member support. Spartan athletes also get access to Hotel Engine's exclusive double-rewards program, allowing them to earn Hotel Engine Rewards points on every booking while also collecting their favorite hotel chain loyalty points from programs like Marriott Bonvoy, Hilton Honors, IHG Rewards and others.
The partnership with Hotel Engine includes integration on Spartan's digital platforms and social media streams along with website visibility and event presence.
"We're very proud to be the official lodging partner for Spartan. Hotel Engine has grit and a natural will to win in our DNA, and we're happy to support Spartan's athletes who share a similar mentality. Our powerful platform will help them save significant time and cost on their hotel stays so they can focus on competing at their highest level." – Elia Wallen, CEO, Hotel Engine
About Spartan
Spartan is a global experiential sport and wellness brand with a 10 million+ strong community. We create transformational experiences, products, and content to help people, companies and teams tear down boundaries and expand what they believe to be possible. Spartan combines large scale global events with a vibrant digital content and community platform. With 250 events across more than 40 countries on six continents, Spartan is the world's leading extreme wellness and endurance brand. Visit spartan.com for more information and registration.
About Hotel Engine
Hotel Engine is a Denver-based travel tech company on a mission to radically simplify trip management. By connecting a global network of businesses to partner hotels, Hotel Engine is creating a smarter and more rewarding lodging network.
Hotel Engine is trusted by more than 40,000 businesses and 700,000 individual members. To learn more, visit www.hotelengine.com or follow Hotel Engine on LinkedIn, Facebook or Twitter. Interested in using Hotel Engine to streamline your business lodging? Visit hotelengine.com/sign-up
Media Contact
Ian Lawson, ianl@spartan.com
comm@hotelengine.com