Honey Stinger Athletes Ready to Sting at U.S. Olympic Marathon Trials
February 24, 2020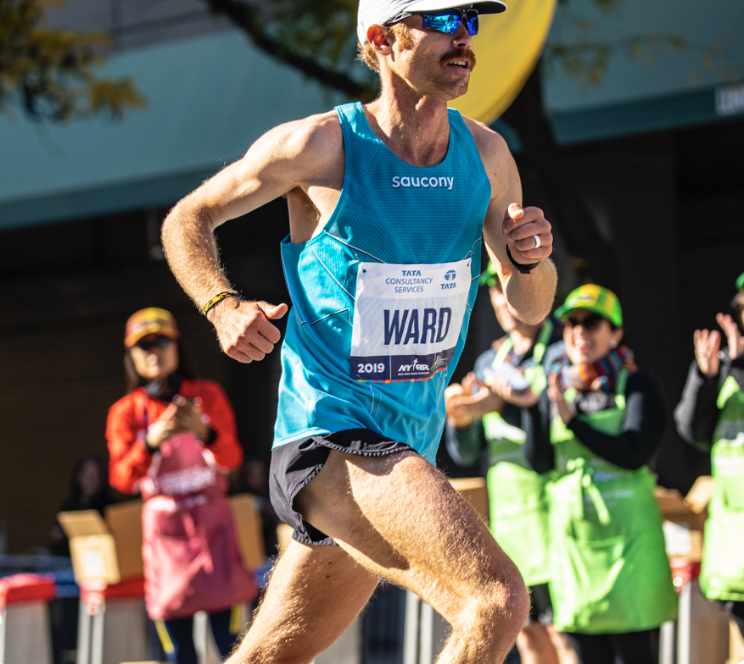 Jared Ward leads strong contingent of more than 50 Hive athlete program members set to compete in Atlanta
STEAMBOAT SPRINGS, Colo. (Feb. 24, 2020) –Honey Stinger, the sports nutrition brand featuring honey, is proud to support more than 50 athletes as they chase down their Olympic dreams at the U.S. Olympic Marathon Trials in Atlanta this Saturday, Feb. 29. Thirteen men and 43 women from the brand's extensive Hive ambassador program have qualified to start in the prestigious event.
Hive Platinum team member Jared Ward, of Provo, Utah, highlights the list of athletes, as one of the top contenders to make the men's Olympic team. Ward enters the event with the fourth-fastest Olympic Trials qualifying time, at 2:09:25. Last November, Ward finished sixth place at the TCS New York City Marathon, and was the top American to cross the line. He also finished as the top American male at the Houston Half Marathon last month, where he clocked a personal best time of 1:01:36. Ward was a member of the 2016 U.S. Olympic Team, and finished sixth place in the marathon in Rio de Janeiro.
Other notable contenders representing Honey Stinger at the marathon trials event include Neely Spence Grace, Nell Rojas, Andy Wacker, Ryan Vail and Ashley Brasovan.
"We could not be more excited for the amazing group of athletes representing our Honey Stinger Hive programs at this year's Olympic Marathon Trials event," said Sarah Glassmeyer, athlete sponsorship coordinator for Honey Stinger. "We know just how much work all 56 of them have put in to be able to stand on that start line and compete for a spot at the Olympic Games, and we are very proud to help fuel them through their respective journeys."
In addition to the marathon, several Hive Gold athletes have qualified to compete in other Olympic Trials events over the next few months. Highlights include Sage Donnelly in canoe slalom, Jenna Burkert in women's wrestling, Kara Winger in javelin and Katie Nageotte in pole vault.
 ###
About Honey Stinger
Founded in 2001 in Steamboat Springs, Colo. and still proudly based in the same location, Honey Stinger makes great tasting, convenient sports nutrition using honey and real, responsibly sourced ingredients. Fueling top elites and everyday enthusiasts alike, Honey Stinger is designed to elevate performance. The company's diverse product offering includes waffles, gels, chews, energy and cracker bars, protein bars and more, providing natural, sustained energy for every endeavor. Honey Stinger products can be found at sporting goods retailers, grocers, convenience stores and online at www.honeystinger.com.