Herbalife Nutrition Thanks Its 2022 Herbalife24 Triathlon Los Angeles™ Event Sponsors
May 12, 2022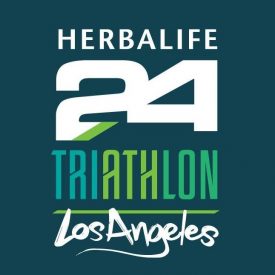 Herbalife24 Triathlon Los Angeles™ Event Sponsors
/ENDURANCE SPORTSWIRE/ – Herbalife Nutrition today announced the sponsors of this year's Herbalife24 Triathlon Los Angeles™, Bike Tour, and 5k weekend-long event that brings together thousands of athletes of all ages and abilities traversing through the streets of Los Angeles on Sunday, May 15.
"We thank and appreciate our new and returning sponsors for their support in making this an exciting event for athletes of all ages and levels," said Jennifer Guran, director, Sports Marketing & Alliances for Herbalife Nutrition, North America region.
The event sponsors are committed to helping all participating athletes feel like pros from the event's start to the Finish Line Festival.
"The Herbalife24 Triathlon is that event that represents what triathlon is about, inclusivity for all levels from first timers to seasoned professionals and encouraging people to try the sport and the opportunity to create an experience that many people will never forget," said Luke O'Shea, Chief Marketing Officer at 2XU.
2XU returns as an official event supporter of Herbalife24 Triathlon and will be there on race day, providing an on-course activation to help athletes of all abilities reach their finish line. Additionally, 2XU will have a presence at the Los Angeles Convention Centre Expo, where participants will be able to purchase 2XU technical sports apparel to help participants reach their finish line.
Founded in Australia in 2005, 2XU is a technical sports apparel company and a platform to help people chase their finish lines. The global leader in sports compression, 2XU compression is designed and tested in consultation with elite athletes, sports scientists, and industry experts and backed by independent scientific research by leading research teams. Sold globally, 2XU is the performance apparel brand of choice across endurance sports, including triathlon, run, and cycle, and the compression brand of choice for some of the world's best athletes and teams at all levels, including basketball football, soccer, and baseball. 2XU helps athletes of all abilities prepare, perform, recover, and repeat as they work toward their finish lines. With a heritage in endurance sports, 2XU is on a mission to help create a fitter and healthier world. For more information, visit www.2XU.com or follow 2XU on Facebook or Instagram.
blueseventy is the worldwide leader in technical swimming products for the open water and the pool. As an official sponsor of the Herbalife24 Los Angeles event, they are proud to provide swim caps for the event and will have their wetsuits and accessories for sale at the expo at the Los Angeles Convention Center.
Cedars-Sinai Kerlan-Jobe Institute serves as the event's official medical partner to provide on-site support for athletes. At the Institute, patients benefit from world-renowned experts in multi-specialty orthopedics who regularly diagnose, treat, and prevent against orthopedic and sports-related injuries and illnesses.
Cura Resource Group is the official Expo sponsor of the location where event participants will pick up their race packets, have the opportunity to hear from pro triathletes and purchase triathlon-related merchandise on-site. In addition, CRG is in the business of helping retailers navigate various logistics challenges by building and managing walk-in Sales Centers.
FORM is the Official Swim Sponsor of the PTO Tour and will have a strong presence at the start line and swim exit on Venice Beach and at the Los Angeles Convention Centre expo. FORM will also be providing branded swim caps for athletes from the Challenged Athletes Foundation who will be carrying on the swim leg of the relay in PTO Pro-AM. In addition, please stop by their booth at the expo for exclusive LA offers and giveaways.
Filuet is the presenting sponsor of this year's Herbalife24 Virtual Challenge. Filuet is a full-stack integrator for direct sellers (D2C) focused on the Eurasia space. The company delivers a broad range of services to solve e-commerce, retail, and direct sale challenges. Underpinned by proven market entry and development models, Filuet is driven by the mission of supporting multinational corporations as they expand their footprint in the global market.
Innovations in Nutrition and Wellness (INW) delivers best-in-class products across the spectrum of health and wellness—offering a comprehensive suite of capabilities including R&D, manufacturing, packaging, logistics, and more. INW's mission is to provide nutrition and wellness products with the utmost quality, innovation, and customer care.  From capsules to powders to gels to drinks and beyond, INW's integrated approach gives the perfect blend of capabilities to support tomorrow's most innovative nutrition solutions.
Longo Toyota and Longo Lexus are proud sponsors of the Herbalife24 Triathlon Los Angeles. They will be the official lead vehicle sponsor of the 22-mile bike tour and have a vehicle presence at the Finish Festival. Located in El Monte, CA, Longo Toyota has been the #1 Toyota Volume Dealer globally for the past 55 consecutive years, and Longo Lexus has been the #1 Lexus Dealer in the Western Area for the past 32 straight years. Longo is committed to providing exceptional guest service and a healthy work environment for its team members.
The Professional Triathletes Organisation (PTO) contributed to this year's $100,000 prize purse. PTO is a not-for-profit entity consisting of professional triathletes who have come together to form a representative body that gives them a meaningful voice in the way the sport operates and a means to contribute to its growth for the benefit of the entire triathlon community. The PTO seeks to showcase its dedicated professionals' passion, talents, determination, struggles, and achievements through iconic events, reimagined broadcasts, and compelling storytelling, inspiring global sports fans to watch, engage, and participate in triathlons.
Additional event sponsors include CDW, a leading multi-brand provider of information technology solutions, EA Graphics, a screen printing and embroidery business, LA Galaxy, an American professional Major League Soccer club in Los Angeles, and Microsoft.
For more event details and information, visit http://www.herbalife24tri.la and follow us on social media @Herbalife24Tri, #Herbalife24Tri.
About Herbalife Nutrition Ltd.
Herbalife Nutrition is a global nutrition company that has been changing people's lives with great nutrition products and a business opportunity for its independent distributors since 1980. The Company offers science-backed products to consumers in 95 markets by entrepreneurial distributors who provide one-on-one coaching and a supportive community that inspires their customers to embrace a healthier, more active lifestyle. Through the Company's commitment to nourish people, communities and our planet, Herbalife Nutrition pledges to achieve 50 million positive impacts – tangible acts of good – by 2030, our 50th anniversary.
Media Contact:
Anna Garcia
213-745-0542