Happy Hippie Harvest Run Welcomes Blind Runners
October 25, 2022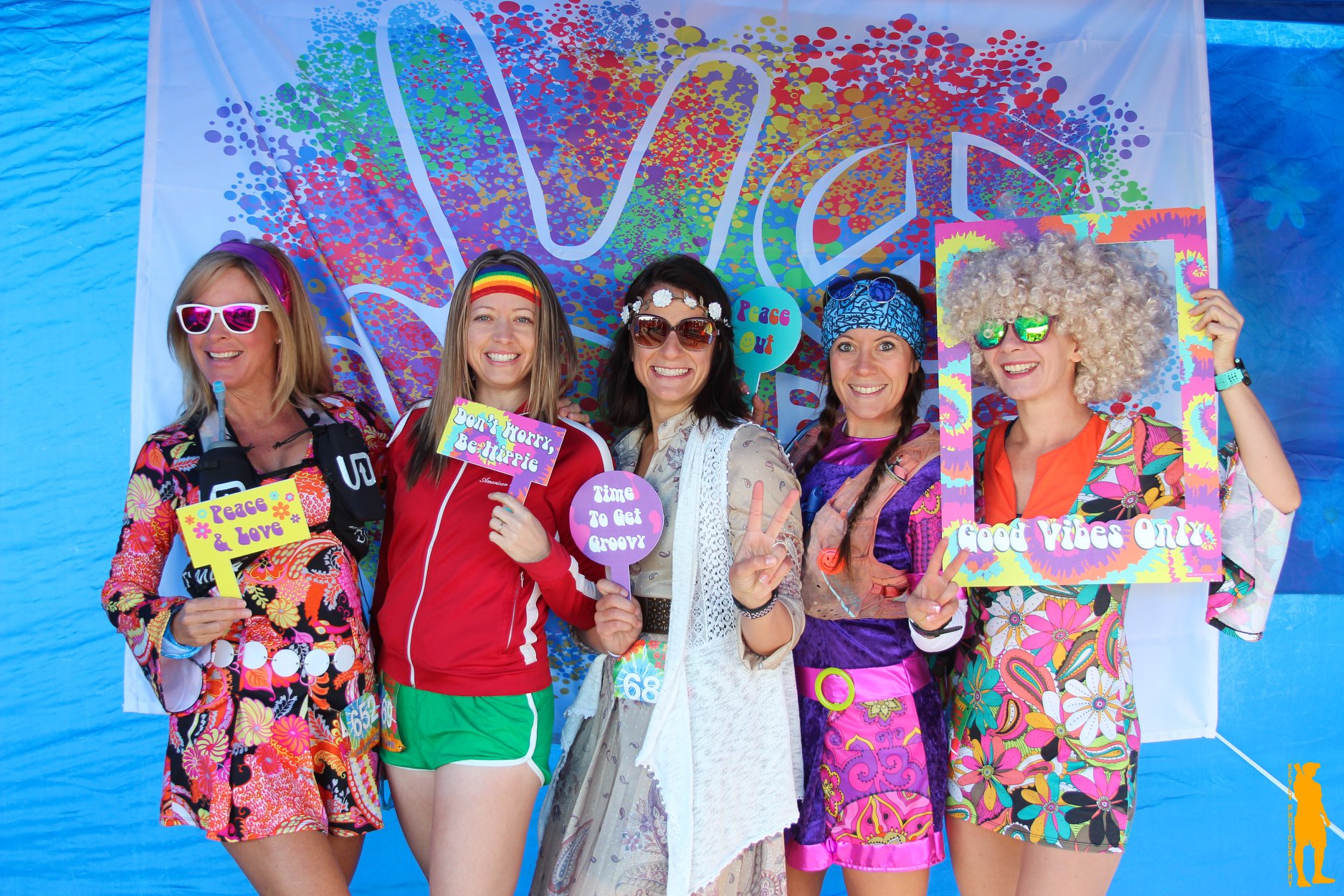 Run Hippie Happy Through Las Vegas' Iconic 90+ Year Old Gilcrease Orchard
LAS VEGAS, NEVADA – October 25, 2022 /ENDURANCE SPORTSWIRE/ – Beyond Limits Running is pleased to announce over a dozen Southern Nevada blind runners and walkers, along with their running guides, will join a field of over 300 runners at the 4th Annual Happy Hippie Harvest Run taking place November 5, 2022 at the non-profit Gilcrease Orchard in Las Vegas, Nevada. Since the entire race takes place within the vehicular-free Orchard on a flat 3.1-mile course that is 95% asphalt paved, the venue is ideally suited for blind athletes to run and walk safely. Importantly, the Orchard awakens and stimulates all 5 basic human senses. Sight, smell, taste and touch senses come alive as participants run hippie happy past apple, pear and peach trees, cucumbers, sweet potato, squash, eggplant and pumpkins. Jonny Hazard will join the Orchard's resident sound makers, the chickens and owls, as he amplifies the runners' sense of hearing with live hippie music at the heavily-themed start/finish line area.
Stephanie and Ken Rubeli, co-founders of Beyond Limits Running and co-race directors of the Happy Hippie Harvest Run commented, "A few years ago we met two local blind runners who ran our Jackpot Ultra Running Festival. Not only was it beyond inspiring to watch these runners complete an ultra, the sense of gratitude and respect we felt towards the running guides who supported them was overwhelming. They had to train just as hard as the runners and yet, these "angels" wanted no recognition; they simply wanted to help their athletes achieve greatness. Over the last three years, we've been blessed and honored to support and help expand awareness of the local blind runner/walker community in Southern Nevada."
Terri Rupp, President of National Federation of the Blind of Nevada stated, "From the moment I met Stephanie and Ken, not only have they provided generous financial support for blind runners and blind running guides, they have taken the time to really educate themselves on the challenges blind athletes encounter on a daily basis and are obsessed with helping us increase community awareness that resources are available for blind athletes. Having run 150 miles during the last Jackpot Ultra, I am proof-positive that the human spirit can run through blindness and go way beyond limits; especially with the support of an incredibly caring community of running guides and companies like Beyond Limits Running."
About Beyond Limits Running:
Co-founded 11 years ago by Stephanie Rubeli, a double organ transplant recipient and her husband, Ken Rubeli, Beyond Limits Running ("BLR") was formed to help runners of all abilities run way past their perceived limits by competing in running events. Stephanie and Ken are very active participants in the non-profit community. Ken is a former casino executive and retired CEO of Boys & Girls Clubs of Southern Nevada. Currently, he serves as board president of Las Vegas-based Andson Foundation and is a Boys & Girls Club of Southern Nevada Foundation trustee. Stephanie is a co-founder and board president of Phoenix-based Mindful Youth Foundation. Known for its over-the-top festive events, BLR produces the Beyond Limits Ultra Race, the Happy Hippie Harvest Run and the Bee-utiful Sunflower Run. BLR recently sold its nationally recognized Jackpot Ultra Running Festival to Aravaipa Running. Learn more at www.BeyondLimitsRunning.com.
Media and Contact:
Jennifer Bradley
JB Public Relations
(702) 234-9385