GSI Outdoors and Buck Knives Partner to Celebrate Outdoor Cooking with Exclusive Prize Pack Giveaway
August 30, 2023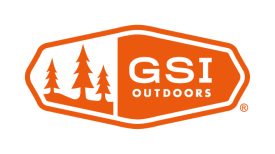 Spokane, Wash. — August 30, 2023 /ENDURANCE SPORTSWIRE/ – GSI Outdoors and Buck Knives are thrilled to announce an exciting partnership that celebrates the joy of cooking in the great outdoors. In collaboration with renowned outdoor cooking chefs, Adam and Jessica Cheek of @adam.northwest, the brands are set to launch an exclusive giveaway event that will elevate the outdoor dining experience for lucky winners.
As the world embraces the allure of dining outside, GSI Outdoors and Buck Knives are joining forces to provide outdoor enthusiasts with an unforgettable culinary adventure. Three fortunate winners will have the chance to win the ultimate outdoor cooking prize pack, curated to perfection.
The prize pack includes a carefully selected assortment of products that cater to both the amateur and professional outdoor cook. The centerpiece is the GSI Outdoors Selkirk 540+ Camp Stove, a versatile camp stove designed to enhance the outdoor culinary experience. In addition to this, participants will be entered to win a Gourmet Griddle and collection of outdoor cooking accessories and utensils. Adding a touch of precision to the cooking process, Buck Knives contributes its legendary kitchen cutlery. Winners will receive the iconic Buck Knives Chef's Knife, known for its impeccable performance, as well as the Spreader Knife and Knife Sharpener, ensuring every meal is a masterpiece.
We're proud to be working with Buck Knives, one of the most iconic brands in the outdoor industry and we're even more thrilled to share Adam and Jessica's delicious recipe online," said Tyler Botts, of GSI Outdoors.
The excitement continues with the involvement of esteemed outdoor cooking chefs, Adam and Jessica Cheek. The Cheek duo, celebrated for their culinary expertise in outdoor settings, will showcase their skills by creating a custom recipe exclusively using GSI Outdoors cookware and Buck Knives cutlery. This recipe promises to be a testament to the seamless partnership between high-quality equipment and skilled craftsmanship, all cooked outside.
Participating in this extraordinary giveaway is both simple and rewarding. Entrants need only provide their email address and follow GSI Outdoors, Buck Knives, and Chef Adam Cheek on Instagram to secure their entry. The giveaway commences on National Eat Outside Day, August 31st, and concludes on Labor Day, September 4th.
For more information on GSI Outdoors, visit its website or follow on Instagram or Facebook.
ABOUT GSI OUTDOORS
A small, family-founded company, GSI Outdoors makes hydration, cookware and dining products that bring the comfort of home cooking practices to the great outdoors. Since 1985, GSI Outdoors has produced innovative dining gear for use at the campsite, bivy, on the trail, and everywhere in between.
ABOUT BUCK KNIVES:
For more than 120 years, Buck Knives has been handcrafting the finest quality knives and tools using the highest-quality materials and state-of-the-art processes, like the exclusive Bos heat treatment for blades. With nearly 200 knife models available, Buck Knives are built to perform at the highest level and last for generations. Located in Post Falls, Idaho, and employing more than 320 people, Buck Knives is proud to make knives in America and stand behind those with their Forever Warranty. Visit www.buckknives.com or call 800-735-2825 for additional details.
###
Seth Beiden
seth@sasquatchagency.com