GO Sleeves Signs Partnership Deal with World Champion Runner Joseph Gray and World Champion Triathlete Josiah Middaugh
December 22, 2021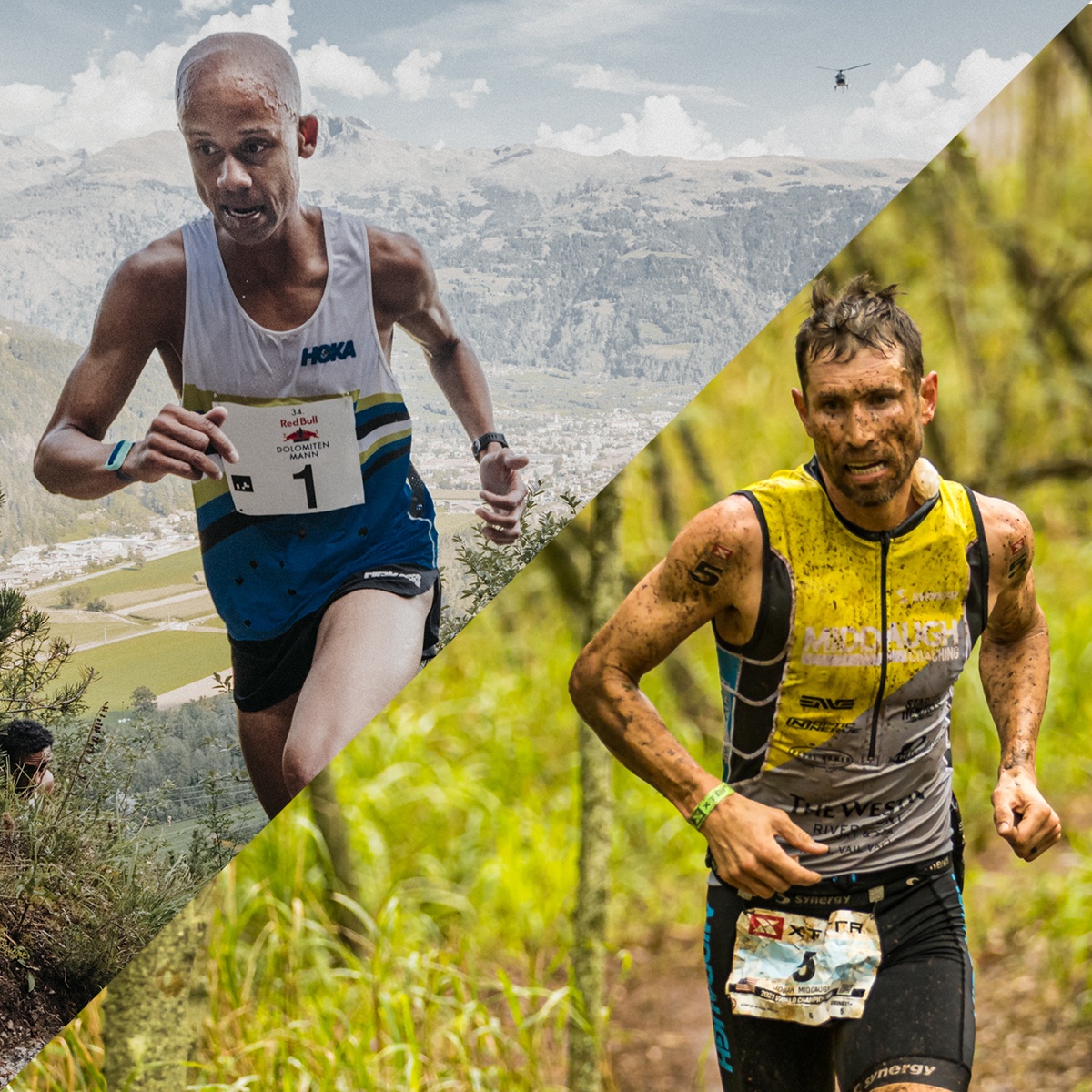 Partnership will focus on forwarding the GO Sleeves mission to empower runners at every level to train strong and reach their peak performance
San Jose, CA /ENDURANCE SPORTSWIRE/ – GO Sleeves, the company that introduced the world's first and only compression sleeve with built-in kinesiology strips, announced today the signing of World Champion Runner Joseph Gray and Professional Triathlete Josiah Middaugh to an ongoing partnership contract. "I couldn't be more excited or proud to welcome Joseph Gray and Josiah Middaugh into the GO Sleeves family," said co-founder Darren Lancaster. "I'm looking forward to working with these incredible athletes — to help us test products, drive innovation, and build awareness — not just about the benefits of reusable kinesiology sleeves, but what we're up to as a company in support of all athletes at every level."
Both top athletes recently participated in the 13th XTERRA Trail Run and Trail Triathlon World Championships at Kapalua on the island of Maui, Hawaii.  XTERRA triathlons are one of the most popular and widely raced off-road triathlon series in the world, involving an open water swim of some sort, mountain biking (instead of road riding for traditional triathlon events), and trail running (instead of road running). The trail running and triathlon races vary widely depending on the location and terrain.
Gray from Colorado Springs, CO, won the 13th XTERRA Trail Run World Championship half-marathon title with a winning time of 1:22:25. It was a record-breaking sixth-consecutive XTERRA Trail Run World Championship win for Gray and his unprecedented sixth elite title in Hawaii. Gray is the first Black American to not only make the Team USA World Mountain Running Team, but also the first Black American to win the USA National Mountain Running Championships and the World Mountain Running Championships. Additionally, he is the first athlete to win the North American, Central American, and Caribbean Championships in Cross Country and Mountain Running.
"GO Sleeves are the only wearable product I use on and off the trail that speeds up my recovery, supports my calf muscles and Achilles tendon, and allows me to train at a high level consistently. In turn, this prepares me to stay competitive globally year round," said Gray. "It's very rewarding to be part of the GO Sleeves mission to help athletes stay at the top of their game."
This year's XTERRA Triathlon World Championship in Hawaii was also very exciting with Middaugh finishing 6th place in the race with a time of 2:21:26 and was inducted to the XTERRA Hall of Fame during the annual event. Middaugh is a 15-time XTERRA USA National Champion, the 2015 XTERRA World Champion, a 3-time Fat Bike World Champion and a 6-time USSSA National Snowshoe Champion. Middaugh's career in off-road triathlon began in 2002 as an amateur XTERRA racer. After winning amateur divisions he turned pro in 2003 and hasn't looked back. Middaugh also has a Masters in kinesiology and runs his own triathlon athlete coaching business from his home in Beaver Creek, Colorado.
"With my background in kinesiology, I really appreciate how GO Sleeves is making the amazing benefits of kinesiology available to anyone," said Middaugh. "It's amazing to see runners that I coach being able to virtually eliminate pain while recovering from injury or perhaps a higher-intensity training session. You just put the sleeves on and off you go."
Both exceptional athletes credit GO Sleeves for helping them train harder, faster, and for longer periods of time. When it comes to their individual experiences with GO Sleeves, Gray is regularly using the Calf Sleeves by GO Sleeves to alleviate soreness from high-volume training and accelerate post-workout recovery.  He also uses Knee Sleeves by GO Sleeves to fight inflammation as needed. Middaugh similarly uses the products to mitigate calf muscle and Achilles tendon tightness and to accelerate recovery.
Gray and Middaugh and the GO Sleeves team will be showcasing their current and new products at The Run Show USA consumer event in Boston on January 29-30, and will be sharing their top trail running hacks on stage for attendees. Visit GOSleeves.com/RUNSHOW to sign up for free tickets to the event and have the opportunity to meet and receive running advice from these two super-accomplished World Champion trail runners.
Unlike other compression products on the market, GO Sleeves products incorporate the same kinesiology taping technology used by doctors, chiropractors and physical therapists muscles to support key joints, ligaments, and tendons. The built-in silicone strips trigger the body's natural pain reduction capabilities and increase recuperating blood flow and lymphatic drainage. The 4-way stretch outer compression sleeve is super-lightweight, breathable, washable, and reusable. Athletes get all the benefits of a physical therapist's tape session without the recurring cost of an office visit and/or tape applications.
ABOUT GO SLEEVES
Founded in 2019 by two fitness-minded entrepreneurs, GO Sleeves is a health & fitness brand reimagining the way athletes train, recover, and reduce their vulnerability to injury. By bringing the proven benefits of kinesiology technology to muscle-targeting compression sleeves and other products, GO Sleeves makes staying active and achieving peak performance possible without expensive ongoing treatments.
###
Media Contact:
GO Sleeves
Marci Soulakis Orr/ marci@gosleeves.com
Jennifer G. Levey / Jennifer@gosleeves.com