GFNY Day 2022: athletes from all around the World celebrated 3rd edition
August 23, 2022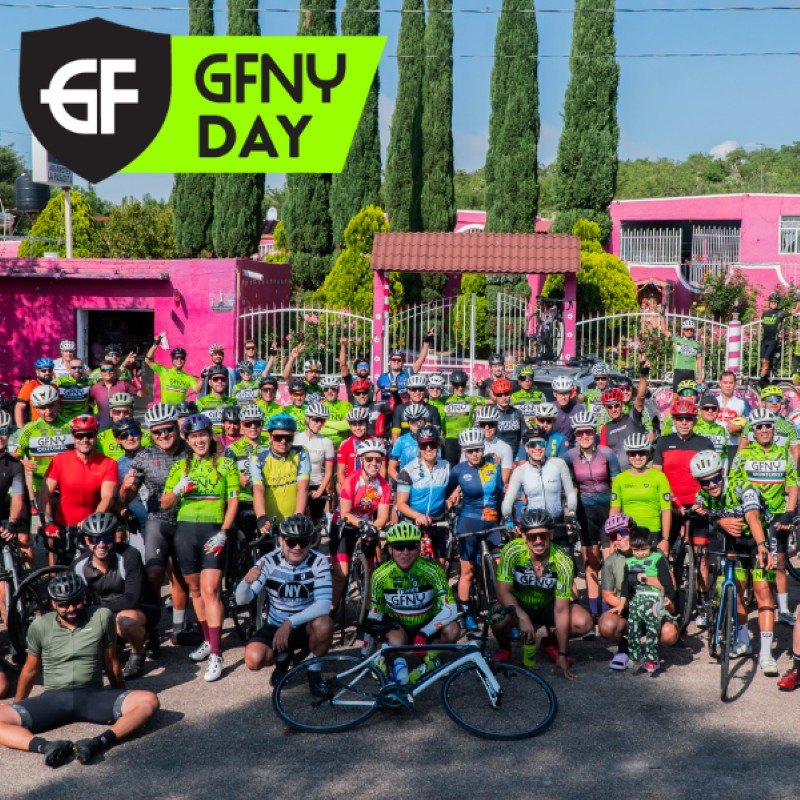 Massive turnout at the group rides and thousands of visitors at the GFNY Day Virtual Conference
New York City, August 23, 2022 /ENDURANCE SPORTSWIRE/ – Last Sunday August 21, the third annual GFNY Day was celebrated by thousands of athletes who joined the group rides and tuned in for the GFNY Day Virtual Conference from all around the world.
There were more than 20 morning group rides which were held in 4 different time zones around the world: South East Asia, Europe, North America and Latin America. The turnout at the group rides was massive: GFNY Gruppo co-host and multiple Mexican champ, Luis Lemus rode with over 130 cyclists in Aguas Calientes, Mexico.
"I am humbled by the collective work and organization on planning and holding group rides for more than 10,000 people across the world on the same day," said GFNY President Lidia Fluhme.
"The GFNY Day Virtual Conference tomorrow took GFNY's January 2022 conference to the next level by holding dedicated panels in each time zone, with a regional focus."
Chris Geiser and Luis Lemus moderated the live broadcast with a variety of topics around GFNY and cycling. GFNY founders Lidia and Uli Fluhme talked about the "GFNY World Calendar". Champions: Adrian Alvarado, Jill Patterson, León Santamaría and Alejandra Echeverri were some of GFNY Day´s panelists sharing their travel and race experiences. GFNY organizers gave an inside view of their races.
About GFNY Global Endurance Sports Series
GFNY Global Endurance Sports Series is a sports event company with three decades of experience in racing, planning and organising events. The global endurance sports brand hosts multiple events throughout the year around the world on five continents.
Working with partners around the world to deliver a first-class experience, GFNY Global Endurance Sports Series puts their athletes first.
Cycling
30 plus events around the world. View the latest calendar here
Riders get to BE A PRO FOR A DAY ® by competing against others, themselves and the clock in a personal endurance challenge.
Top 10% (20% at regional championships) of finishers in each age group qualify for the Racer Corral at every GFNY World event.
GFNY World Championship NYC
The 11th annual GFNY World Championship New York will be held on May 21, 2023. The race features the world's most international peloton with riders from over 90 countries. Athletes take on a challenging 100-mile route from NYC to Bear Mountain to Fort Lee to compete against each other, the clock and themselves in a personal endurance challenge.
The official GFNY website is: www.gfny.com.
Further Material for Media Use
GFNY Press Images: here
GFNY Results: here
GFNY World calendar graphic: here
Previous GFNY press releases: here
Media Contact
Gran Fondo New York Inc.
Uli Fluhme, uli@gfny.com
Caroline Lindsay, caroline@gfny.com