Freedom to Run: Understanding Racial Representation in Running Participation, the Trail Running Experience, and Running Industry Employment as a Pathway to Racial Justice
June 27, 2023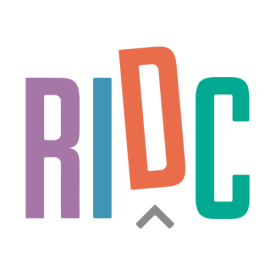 A series of research studies by the Running Industry Diversity Coalition and Bentley University assesses racial inequities in the running industry and provides key questions and recommendations for progress
/ENDURANCE SPORTSWIRE/ – Launching their "#FreedomToRun" campaign for Juneteenth 2023, the Running Industry Diversity Coalition (RIDC), a 501(c)(3) nonprofit, today released a series of three studies on racial representation in running participation and industry employment. Produced in partnership with Bentley University, these in-depth analyses provide first-of-its-kind research to establish a baseline measure for progress towards racial justice.
"Achieving racial justice is a societal imperative, and running — as an industry and sport — must be part of that transformation," said Kiera Smalls, RIDC's executive director. "From the lack of racial diversity within running organizations to the cost and safety concerns of Black runners in particular, there are clear barriers to participation and inclusion that continue to be unaddressed that serve as a starting point from where we are to where we need to be."
The three research studies — "The Future of Running: Connecting with the Next Generation of Racially Diverse Runners", "Racial Diversity and the Business of Running: Mapping a Path to Equitable Employment, Leadership, and Ownership", and "Racial Diversity in Trail Running: Understanding the Underrepresented Experience" — include the following findings, which highlight core issues to be addressed:
14% of the US population is Black/African American. In the running industry, 11% of employees are Black/African American, and a mere 1% hold senior management leadership positions
Almost 80% of senior executives leading DEI initiatives are white while only 15% are Black/African American
70% of running organizations have DEI goals, but 59% don't track progress
Approximately 34% of runners (16 million people) are people of color, according to data from the Sports and Fitness Industry Association (SFIA)
The U.S. population is becoming increasingly more racially diverse, and the US Census projects that people of color will be the majority by 2045 at 51%
Qualitatively, runners of color don't feel valued as consumers or athletes, from unmet product needs to unaddressed — and endemic — safety concerns
"The RIDC is mobilizing the running industry to actively practice racial equity, so that our people and the businesses that serve us can thrive," said Smalls. "Ultimately, we need everyone committed to systemic change to understand the need for racial justice and then work to ensure equitable representation across participation, employment, leadership, and ownership. The future of running is more racially diverse, so we have to build for that reality today".
The RIDC reports include the following recommendations and questions:
Running organizations — including retailers, product manufacturers, event organizers and service agencies — must continually (re)set and assess their commitment to racial justice and DEI.

What action plans are being created to achieve these goals?
What are the measures of success, and how will progress be tracked?
What does personal accountability look like at every stage of company practices?
What current systems continue a cycle of oppression?

How would the running industry positively change if racial and ethnic representation in running participation mirrored BIPOC representation in the US?
Partnerships and solidarity are essential in this work. RIDC supports running organizations across the entire industry. How can we support you?
Smalls and her team have been previewing their research findings over the last six months with industry partners in race management, events, retail, and brands, who've provided feedback and, more importantly, begun to (re)assess their internal policies and practices.
"Research plays a critical role in helping the industry understand systemic racial barriers across the business and the sport, as well as the human experience arising from those barriers. Our studies provide crucial insights that will help reconstruct the industry to reflect the diverse racial identities and rich cultural values of our nation's population, thus transforming running into a business and sport that is truly welcoming to all ." – Erin Flynn, Professor, Bentley University
For more on RIDC's research findings and recommendations, read the full reports and the accompanying factsheets, which are available online or upon request.
The RIDC is a 501(c)(3) nonprofit organization that unites the running industry by providing resources, measuring progress, and holding the industry accountable to equitable employment, leadership, and ownership positions and improving the inclusion, visibility, and access for Black, Indigenous, and people of color (BIPOC). Visit www.runningdiversity.com to learn more.