For the First Time in Three Years, Athletes from Across the Globe Head to The Island of Hawai`i for The 2022 Vinfast IRONMAN World Championship
October 3, 2022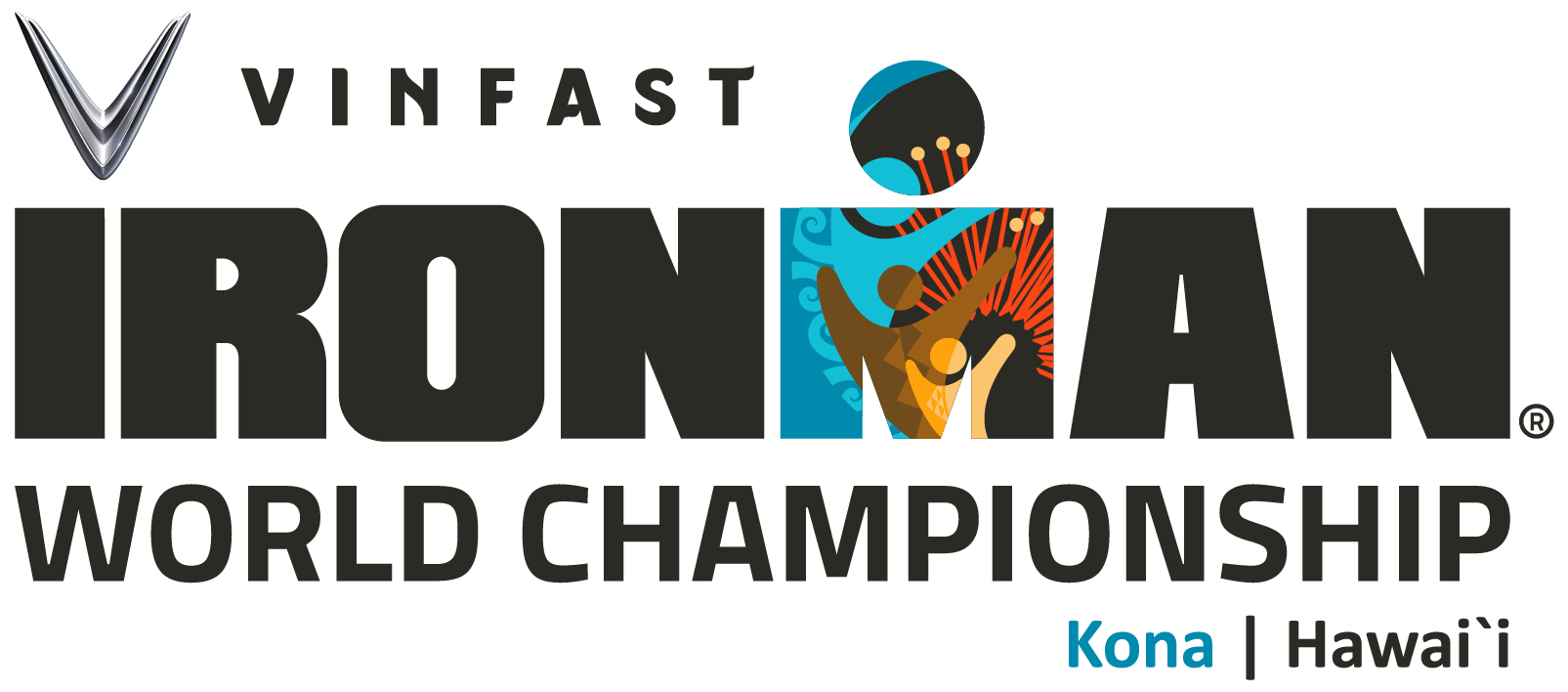 - More than 5,000 registered athletes from 92 countries, regions, and territories to converge in Kailua-Kona, Hawai`i for the return of the world-renowned event - For first time in the 40-plus year history of triathlon's pinnacle event, the 2022 VinFast IRONMAN World Championship will take place over two days in Kailua-Kona, Hawai`i on October 6 & 8
KAILUA-KONA, Hawai`i (October 3, 2022) /ENDURANCE SPORTSWIRE/ – More than 5,000 registered athletes from around the globe will converge on the Island of Hawai`i for the 2022 VinFast IRONMAN® World Championship triathlon. For the first time in the event's 40-plus year history, the 2022 VinFast IRONMAN World Championship will take place as a two-day event on Thursday, Oct. 6 and Saturday, Oct. 8. As the iconic endurance event returns to Kailua-Kona for the first time in three years, the IRONMAN `Ohana will unite to Kū Like (stand together) as athletes make their long-awaited trip to compete in triathlon's pinnacle event.
Among the many athletes from around the world, Europe leads the way with 46 percent* of the athletes registered to race in the 2022 VinFast IRONMAN World Championship. Following Europe, North America accounts for 35 percent, while Oceania accounts for seven percent of the field. Latin America represents five percent and Asia four percent, while the final two percent is shared by Africa and the Middle East. Athletes range in age from 19 to 82 years old.
"We are so pleased to be returning to the Island of Hawai`i following a three-year hiatus with this highly competitive field of athletes," said Andrew Messick, President & Chief Executive Officer of The IRONMAN Group. "With over 5,000 of the world's best athletes, as well as their family and supporters, making their way to Kailua-Kona as we will embark on the first ever two-day IRONMAN World Championship, we do so in appreciation of this community and in the spirit of this year's event theme Kū Like, meaning stand together."
The United States of America is the most represented nation with 1,617 registered athletes, followed by Germany (504), United Kingdom (314), Australia (314), France (263) and Canada (231). Other athletes from countries as far as Bermuda, Cyprus, Guatemala, Iceland, Lithuania, and Saudi Arabia are traveling from around the globe to race the 2022 VinFast IRONMAN World Championship. Countries being represented for the first time include Kyrgyzstan and St. Martin.
This year's field boasts 14 age-group champions from the 2021 Intermountain Healthcare IRONMAN World Championship presented by Utah Sports Commission that took place in St. George on May 7, 2022. On the women's side, there is: Brazil's Julia Iglesias (F18-24), Netherland's Kyra Meulenberg (F25-29) and Marlene De Boer (F30-34), Finland's Satu Suuronen (F40-44), Austria's Constance Mochar (F45-49), United States' Beni Gras-Thompson (F50-54), Julie Dunkle (F50-54), Lynne Fiedler (F60-64), Diane Tracy (F70-74) and Switzerland's Irene Gambaro (F65-69). On the men's side, 21 IRONMAN World Champions include Germany's Christian Storzer (M50-54) and Olaf Karsten (M50-54), United States' Justin Riele (M25-29) and Rick Simpson (M70-74), and Great Britain's Martin Gannon (M65-69).
This year's field also features seven age-group champions from the 2019 Vega IRONMAN World Championship when the event was last held in Hawai`i. On the women's side, there is: Great Britain's Laura Addie (F25-29), United States' Jana Richtrova (F40-44), Switzerland's Georgina Gadient (F40-44), Austria's Mary Mitchell (F60-64) and Canada's Laurelee Nelson (F65-69). On the men's side, returners include United States' Aaron Tomasz (M25-29) and New Zealand's Warren Hill (M80-84) the oldest athlete in the field.
Other notable age-group athletes competing at the 2022 VinFast IRONMAN World Championship include:
Sebastien Bellin (Belgium) – Sebastien is a Brazilian born, former professional basketball player that played for the Belgian National basketball team. Bellin played professional basketball from 2010 to 2015. In 2016, Bellin was seriously injured in the Brussels Bombing. He spent four months in hospital care and had over a dozen operations from the suicide bombings. Now six years later, Bellin has become a hero after the attacks because of his bounce back and positivity he's shared with the community. Bellin resolved not to see himself as a victim but as a survivor. He wants to continue to overcome his new physical ailments and inspire and encourage others.
Corrie Weikle (Juneau, Alaska, USA) – Corrie is dynamic and exudes a positive personality with a passion for triathlon and the IRONMAN mission and values. Corrie resides in Juneau, Alaska, and spends her 9-5 coaching C-level executives on managing stress. She credits training for IRONMAN triathlons with helping her guide other people in doing hard things. While her training certainly benefits others, she finds that IRONMAN has helped her work through some intergenerational trauma and hardships in her lifetime. Corrie is one of 12 local Alaskan athletes who qualified for the VinFast IRONMAN World Championship at IRONMAN Alaska, part of the VinFast IRONMAN U.S. Series.
Dallas Clark (Livermore, Iowa, USA) – Former tight end Dallas Clark picked up triathlon as a hobby after playing 11 seasons in the NFL. Clark played for the Indianapolis Colts where he was part of the Super Bowl XLI winning team, before also playing with the Tampa Bay Buccaneers and Baltimore Ravens. Now he's taking on one of the biggest challenges of his life racing the 2022 VinFast IRONMAN World Championship in Kona. Clark's goal includes racing as an IRONMAN Foundation athlete while also raising $2 Million for Peyton Manning Children's Hospital in Indianapolis and the University of Iowa Stead Family Children's Hospital.
Omorkanov Aivaz (Bishkek, Kyrgyzstan) – Omorkanov is the youngest ever Vice-president and Council Member of the International Ice Hockey Federation (IIHF), a Kyrgyz triathlete, National Triathlon Champion, National Duathlon Champion and National Aquathlon Champion. Omorkanov is also the first athlete from Kyrgyzstan to qualify for IRONMAN World Championship and will proudly be waving the Kyrgyzstan flag.
Sam Holness (Kingston Vale, London, England) – Also known as Super Sam, Holness has his sights set on becoming the first openly Autistic professional triathlete. The 27-year-old athlete trains like every other elite competitor, swimming, running and cycling roughly 12-16 hours per week. His focus and never-give-up attitude are key characteristics that set him apart as a competitor. In June, Holness became the world's first openly autistic endurance athlete to complete a full-distance triathlon at Mainova IRONMAN European Championship Frankfurt.
Jessica Parker-Edwards (Birmingham, UK) – Jessica is a medical student who has just started her final year of medical school at Cardiff University. During her third year, she went on placement for 10 weeks during the COVID-19 pandemic, spending every day in the hospital with patients unable to see family or friends. During this time, Jessica reached a severe low point. Mentally and physically exhausted, she began to lose a lot of weight and became very unhealthy, eventually leading to a diagnosis of Anorexia. This was what she needed to finally begin the road to recovery, and she decided to sign up for IRONMAN 70.3 Staffordshire as a goal to help her regain weight and become 'strong not skinny'. Prior to September 2021 she had never run, and only got her first road bike that December. This dream turned into racing an IRONMAN. Following a broken arm, torn Achilles and hip problems during training, Jessica managed to not only complete IRONMAN Bolton 2022, but come first in her age category (20-24). Jessica hopes that her story will be an inspiration for others who may be living with similar eating disorders, and she has set up a fundraising page to raise money for Beat, Eating Disorder Charity.
Tony Kanaan (Indianapolis, Ind., USA/ Salvador, Brazil) – Fan favorite, Kanaan is an IndyCar Champion. Winner of the 2004 NTT IndyCar Series championship, and in 2013 Indianapolis 500, Kanaan is considered one of the nicest, funniest guys on the IndyCar circuit racing today. Seen as an IRONMAN of IndyCar racing, when Kanaan is not behind the wheel, he is an avid triathlete. He credits triathlon training for his ability to stay in shape for driving. Outside of racing, Kannan does a lot of charitable work that benefits underprivileged children in Brazil.
Ryan Kinder (Nashville, Tenn., USA) – Singer, songwriter, guitarist and up-and-coming country artist Ryan Kinder is a heartfelt performer with a bent toward soulful country and pop. In addition to his music career, Kinder is training for the 2022 VinFast World Championship, in which he's participating in honor of a friend who died of cancer. In 2018, Kinder was training for an IRONMAN 70.3 triathlon with his close friend, Kyle Wagley, who was an Apache pilot in the Army. Sadly, Kyle was diagnosed with cancer and passed away in 2017 before having the chance to compete. Since Kyle's passing, Ryan has raced in triathlons, marathons and other competitions in Kyle's honor—he will carry on the tradition this year at the VinFast IRONMAN World Championship. He and his wife, former Tennessee Titans Cheerleader are the co-founders of Kinder's Kids, which delivers toys to children affected by national disasters.
Noel Mulkey (Tulsa, Okla., USA) –Mulkey, a Tulsa, Oklahoma native, will tell you he is a former overweight drug addict who found a love for triathlon and turned his life around because of it. Playing soccer and swimming to escape bullying in middle school, Noel struggled to find an outlet to channel the pain and frustration he experienced while in high school. At his worst, he would regularly spend $500 a day on heroin until checking into a clinic with the support of his family to begin a much-desired recovery. In an effort to lose the weight gained after replacing his substance urges with food, Noel made the decision to lose the weight and begin a living a healthier lifestyle. He took up running, even averaging 60 to 70 miles a week which led to the decision to mix it up with swimming and biking. Discovering triathlon, Noel had turned his life around for the better racing multiple IRONMAN 70.3 events, qualifying for the IRONMAN 70.3 World Championship and even finishing his first full-distance IRONMAN triathlon in Panama City Beach in the fall of 2020. Always open to sharing his experience, Noel continues to document his day-to-day training on social media. After the pandemic hit, he picked up TikTok even amassing over 1.4 million followers while sharing his training routine which often includes waking up at 3:30 a.m., setting off on 60-mile indoor bike rides and four-mile runs — accomplishing all before noon each day. Noel won his age group at the inaugural edition of IRONMAN Tulsa triathlon in 2021 and earned his slot to race at the 2022 VinFast IRONMAN World Championship.
Chris Nikic (Maitland, Fla., USA) – Chris is a full of life, 22-year-old who made history when he became the first person with Down syndrome to complete a full-distance IRONMAN triathlon when he finished the Visit Panama City Beach IRONMAN Florida triathlon in November of 2020 earning a Guinness World Record in the process. Living by his mantra, 1% Better Each Day, is something that drives this ambitious young athlete. Through the support of his parents, coaches, TriClub and community, Chris has set his mindset to always get 1% better at something, even if it takes him longer. Throughout his training and completion of IRONMAN Florida, Chris continues to inspire others to follow in his footsteps. Spreading his message to others in the Down syndrome community to be 1% better every single day in every aspect of life, Chris might be the first, but he certainly hopes that he will not be the last. Outside of triathlon, Chris also works on his career in public speaking. He speaks on the habit of getting 1% better each day in order to achieve your goals. Chris is using triathlon and IRONMAN training as a path to independent living. Chris, along with his guide, fellow triathlete and friend Dan Grieb, are prepared to undertake his next big challenge in Kona.
Skye Ombac (Hilo, Hawai`i, USA) – Growing up on the Big Island of Hawai`i, Skye's parents would always drive her to Kona to watch the IRONMAN World Championship. Inspired by years of watching the race in her own backyard, she believed in her heart that one day that she was going to get her chance to compete in the iconic triathlon. Fast forward to 2021 where she competed in her first triathlon, IRONMAN 70.3 Hawai`i, where she earned her a slot for the IRONMAN World Championship. A 5th grade teacher in Hilo, Skye can't wait to represent the Big Island and accomplish a goal she has had since she was a young kid when she toes the start line of the IRONMAN World Championship this October.
Lauren Parker (Newcastle, Australia) – In early April 2017, Australian triathlete Lauren Parker was at the peak of her career. After finishing second in her age group in the 2015 IRONMAN World Championship, the 28-year-old triathlete was training for 35 hours a week, intending to make the podium at IRONMAN Australia.  A life altering bike crash changed everything. Parker has since received life-changing help from organizations such as the Challenged Athlete's Foundation (CAF) in getting back to the sport and into her new sport of paratriathlon. Parker's transition to adapted sport was one of the quickest the ITU has on record. Nine months after the accident, she finished second at the 2018 St. Kilda OUT Paratriathlon Oceania Championships and has since achieved the following accolades: 2018 Commonwealth Games bronze medalist, 2018 ITU World Paratriathlon bronze medalist and 2019 ITU World Paratriathlon champion. Only several months after an impressive Paralympic silver medal performance at the 2020 Games in Tokyo, she completed the 2021 IRONMAN 70.3 World Championship. In May, Parker became only the third female in the handcycle division to finish the IRONMAN World Championship. She now heads to Hawai`i, ready to compete to compete in the IRONMAN World Championship for the first time sense her accident, continue to make history and inspire the world.
Emily Thompson (Superior, Colo., USA) – Only several months before their wedding, Emily Thompson and her fiancé Stefan Kienle lost most of their possessions in the now infamous Marshall fire, the most destructive fire in Colorado's history. The fire destroyed their home and many others in their home of Louisville, Colo. Despite this the loss of priceless family heirlooms, personal belongings, and the home they had bought and build their relationship around, the couple have grown closer and come to appreciate what truly matters in their life. The recent newlyweds, who met over a shared interest in endurance events, will travel to Kona to see Emily take on her dream of competing in the IRONMAN World Championship.
The 2022 field of triathletes will tackle the ROKA 2.4-mile ocean swim in Kailua Bay, followed by the FULGAZ 112-mile bike ride along the Queen Ka'ahumanu Highway from Kailua-Kona to the turnaround in Hawi, capped with a 26.2-mile HOKA run beginning on Ali'i Drive, where spectators pack the roads, up Palani Road to the Queen Ka'ahumanu Highway, before making their way to the infamous Natural Energy Laboratory of Hawai`i Authority. Athletes will complete their journey to the roar of thousands of spectators as they cross the historic Ali'i Drive finish line. New in 2022, portions of the bike and run course will be altered to better optimize community traffic flow and involvement. For both the bike and the run course, athletes will utilize southbound lanes of the Queen Ka`ahumanu Highway from Palani Road to Kaiminani Parkway while the northbound lanes from Palani Road to Kaiminani Parkway will now be open to public traffic.
Additional historical facts and stats on the field competing in the 2022 VinFast IRONMAN World Championship in Kailua-Kona, Hawai`i:
Warren Hill (NZL) is the oldest male participant at 82, while Peyton Thompson (USA) is the youngest at 20
Cherie Gruenfeld (USA) is the oldest female participant at 78, while Rachel Welsford (CAN) is the youngest at 19
45 is the average age of all registrants
20 athletes will be celebrating their birthdays on their respective race days
48 U.S. states are accounted for, with the greatest number hailing from California (200), Texas (118), New York (114), Florida (113), Colorado (98) and Hawai`i (98)
2,466 athletes racing in this year's VinFast IRONMAN World Championship are IRONMAN All World Athletes™
18 new IRONMAN and IRONMAN 70.3 race locations were added to the calendar in 2022; – (New IRONMAN triathlons in France (Pays D'Aix), Israel, and USA (Alaska and Iowa); New IRONMAN 70.3 triathlons in Argentina, Germany, Greece, Morocco, Norway, Philippines, Poland, Rwanda, South Africa, and Wales.
More than 5,000 volunteers will help make the VinFast IRONMAN World Championship a success in 2022.
Enjoy live race-day coverage of the 2022 VinFast IRONMAN World Championship triathlon globally via IRONMAN Now™ available on Facebook Watch, YouTube and Twitch, as well as on NBC's streaming service, Peacock.
In the mindful return to Kona, IRONMAN has announced the Live Aloha initiative, which builds upon and emphasizes the Hawai`i Tourism Authority's push for responsible tourism. Through Live Aloha and in the spirit of this year's event theme of Kū Like (stand together), IRONMAN is encouraging all those attending, visiting, and participating in the 2022 VinFast IRONMAN World Championship event to act mindfully and take part in learning about and respecting Hawaiian culture, lands, and people throughout their visit to the Island. As part of Live Aloha, IRONMAN encourages all people to be pono (righteous) by taking the Pono Pledge, which vows to mindful visitation, community enrichment, and more. To learn more about Live Aloha and to make the Pono Pledge, visit www.ironman.com/kona-community.
For more information about the 2022 VinFast IRONMAN World Championship event, please visit www.ironman.com/im-world-championship. To learn more about the IRONMAN and IRONMAN 70.3 brands and series of events, please visit www.ironman.com. Athlete inquiries may be directed to kona@ironman.com. Media inquiries may be directed to press@ironman.com.
*Percentages rounded, approximate
###
About the IRONMAN World Championship
Since its inception in 1978 on the Island of O`ahu, the IRONMAN World Championship has etched its name in history through stellar performances, inspirational participants and emotional memories. In 1981, the race moved from the tranquil shores of Waikīkī to the barren lava fields of Kona on the Island of Hawai`i where it continues to take place to this day. The most iconic one-day sporting event in the world is the culmination of 40 global IRONMAN events with over 94,000 athletes around the world striving for one of the coveted qualifying slots. The 2021 edition of the event took place in St. George, Utah in May 2022, becoming the first location to host the event outside of Hawai`i since its origins in 1978. After a two-year hiatus from Hawai`i due to COVID, the race returns to Kona and takes place for the first time as a two-day event in October for the 2022 edition of the VinFast IRONMAN World Championship. The 2023 VinFast IRONMAN World Championship will see the event continue with the two-day format but with a dedicated race day for women and dedicated race day for men. With two days of racing, the event will host approximately 5,000 athletes as they embark on a 140.6-mile journey that presents the ultimate test of body, mind, and spirit to earn the title of IRONMAN World Champion. For more information, visit www.ironman.com/im-world-championship.
About The IRONMAN Group
The IRONMAN Group operates a global portfolio of events that includes the IRONMAN® Triathlon Series, the IRONMAN® 70.3® Triathlon Series, the IRONMAN® Virtual Racing™ (VR™) Series, 5150™ Triathlon Series, the Rock 'n' Roll® Running Series, the Rock 'n' Roll Virtual Running™ Series, IRONKIDS®, World Triathlon Championship Series, premier running events including the Standard Chartered Singapore Marathon™ and City2Surf®, UTMB® World Series events including Tarawera Ultra and Ultra-Trail Australia™, Epic Series™ mountain bike races including the Absa Cape Epic®, road cycling events including Haute Route®, and other multisport races. The IRONMAN Group is the largest operator of mass participation sports in the world and provides more than a million participants annually the benefits of endurance sports through the company's vast offerings. Catering to the full athlete experience, the company portfolio also includes FulGaz® virtual cycling, the most realistic indoor riding experience connected fitness application aimed at preparing athletes for real-world events. Since the inception of the iconic IRONMAN® brand and its first event in 1978, athletes have proven that ANYTHING IS POSSIBLE® by crossing finish lines around the world. Beginning as a single race, The IRONMAN Group has grown to become a global sensation with hundreds of events across 55+ countries. The IRONMAN Group is owned by Advance, a private, family-owned business. For more information, visit www.ironman.com/about-ironman-group.
About Advance 
Advance is a private, family-held business that owns and invests in companies across media, entertainment, technology, communications, education and other promising growth sectors. Our mission is to build the value of our companies over the long-term by fostering growth and innovation. Advance's portfolio includes Condé Nast, Advance Local, Stage Entertainment, The IRONMAN Group, American City Business Journals, Leaders Group, Turnitin, 1010data and Pop. Together these operating companies employ more than 17,000 people in 29 countries. Advance is also among the largest shareholders in Charter Communications, Warner Bros. Discovery and Reddit. For more information visit www.advance.com.