First Round of Official Nonprofits Selected for Austin Marathon
October 19, 2022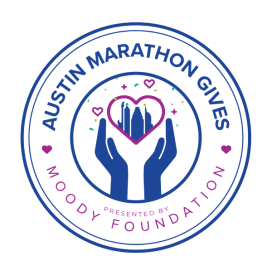 Marathon's Philanthropic Program Continues Support of Local Charities
AUSTIN, Texas/ENDURANCE SPORTSWIRE/ – The Ascension Seton Austin Marathon is excited to announce the first round of selected 2023 charities for their Austin Marathon Gives program. Austin Marathon Gives, presented by the Moody Foundation, is the Official Charity Program for the Austin Marathon®. Each non-profit will raise awareness for their mission and recruit runners to fundraise on their behalf while they train for the Austin Marathon, set to take place on Feb. 19, 2023.
In the first round of selection, 18 nonprofits have been accepted out of numerous applications. The selected charities are as follows: Dell Children's Foundation, Austin Partners in Education, Odyssey School, Blue Dog Rescue, Autism Society of Texas, Ghisallo Cycling Initiative, HealthStart Foundation, Austin Achieve Public Schools, Austin Theatre Alliance – Paramount & Stateside Theatres, CureDuchenne, Down Syndrome Association of Central Texas, Livestrong Foundation, Marathon Kids,Inc., Soccer Assist – Los Verdes, Sam's Adventure Camp, Flatwater Foundation, Gazelle Foundation, and People's Community Clinic.
Runners interested in supporting any of the non-profits' missions while they train can select the organization's name during the registration process. The runner will be contacted by the non-profit with a welcome email, including more about their organization, how they will be supported during their training, and how they can create their fundraising page to begin fundraising.
The Moody Foundation will once again be matching nonprofit fundraising efforts up to $10,000 each. This is the 8th year for their generous addition to the program helping to raise over $5 million over those years. For 2023 Austin Marathon Gives fundraising goal is $1 million.
Applications are still being considered for the 2023 program. Interested nonprofits should fill out the application soon, as the selection process will end December 1, 2022.
About the Ascension Seton Austin Marathon®: The Austin Marathon® will celebrate its 31st year running in Austin on Feb. 19, 2023. Austin's flagship running event annually attracts runners from all 50 states and 30+ countries around the world. With start and finish locations just a few blocks apart, and within walking distance of many downtown hotels and restaurants, the Austin Marathon is the perfect running weekend destination. Participants can register on the website and choose to run for their preferred nonprofit.