Exploring the Mountains of Mexico with La Ruta Madre Adventure Race
November 17, 2023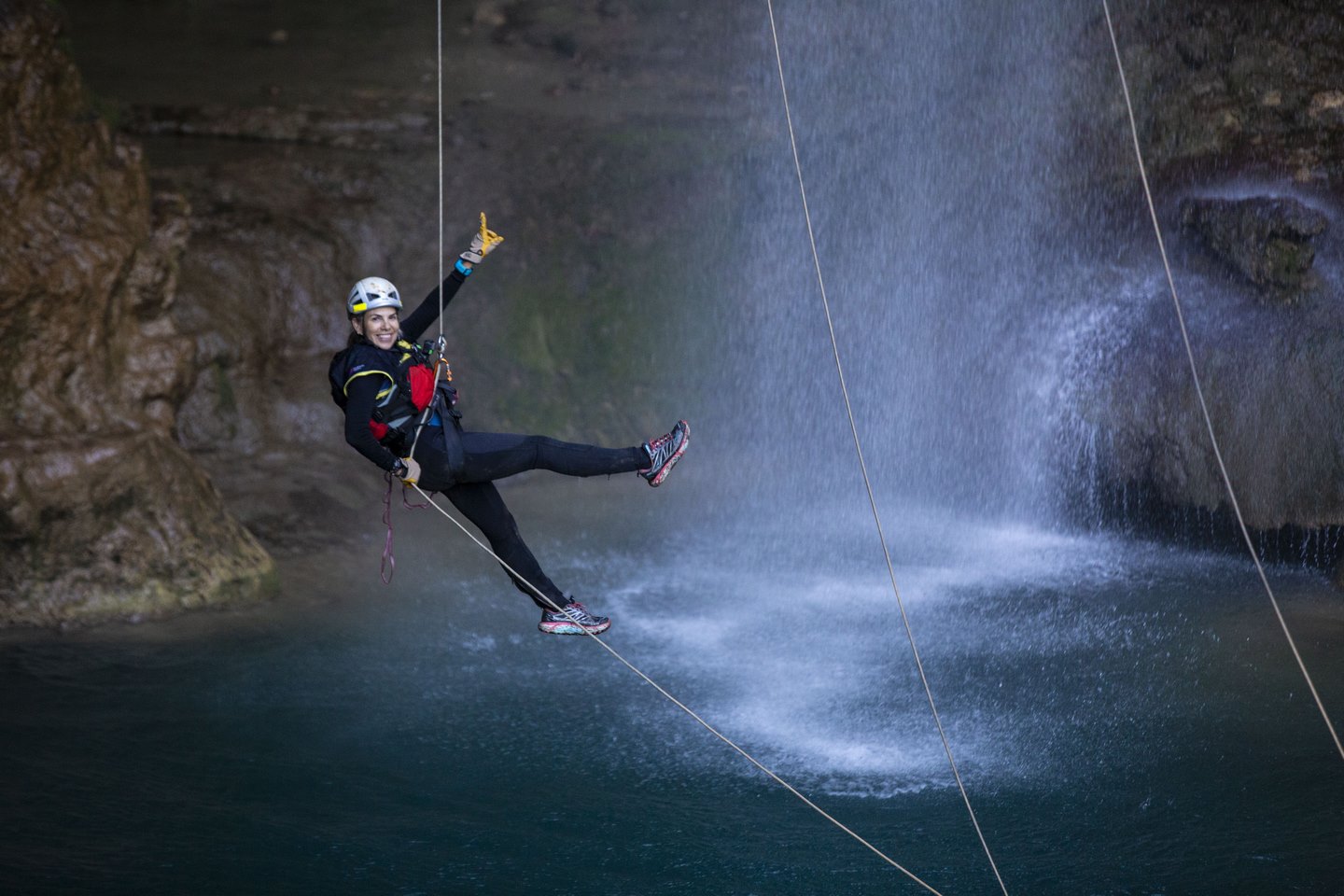 La Ruta Madre Expedition Race starts on Saturday and the new ARWS Demonstration race will give teams the chance to explore the mountains and canyons of Nuevo Leon province in Mexico.
/ENDURANCE SPORTSWIRE/ – La Ruta Madre Expedition Race starts on Saturday and the new ARWS Demonstration race will give teams the chance to explore the mountains and canyons of Nuevo Leon province in Mexico. Teams from the US, Canada and Mexico can expect a great adventure on a tough 500km course.
Race Director Javier Barreda and his team have been leading a resurgence in adventure racing in Mexico in recent years, and it's a country which has a strong and proud adventure racing history. La Ruta Madre was started in 2017 with a 100km race and in subsequent years an adventure race training group was established and course distances increased to 250km.
Javier and his partner Meli Lambert have also pursued their love for adventure racing around the world. Javier was a volunteer at Eco-Challenge in Fiji and the pair recently raced at the International Temiscamingue Raid in Canada, a new ARWS stage-race for this year.
Their ambition to stage a World Series expedition race is about to be realised with the longest race they have planned to date. "Adventure racing is our passion, and our life," said Barreda, "and to be part of the World Series is a dream come true for us. The support from Race Directors around the world and from ARWS CEO Heidi Muller, who believes in us and our race, makes such a difference as putting on your first expedition race is difficult and challenging.
"Jason Magness will be leading Team Bend Racing/Skin Doctor at our race, and it's a pleasure to host such an experienced racer and Race Director. We have ARWS media from Brazil and Mexico, an experienced referee from the UK and logistics expert Jose Pires from Portugal at the race. The support of the ARWS and adventure racing community has been fantastic."
The race programme includes a 200km course, which is part of the ARWS North America Series, and also 100km, 60km, and 30km courses, to encourage participation of local and novice teams. The race has a total of 81 entries, 40% of the racers are female and 50% come from outside Nuevo Leon.
There are 3 Mexican teams attempting the 500km expedition course, and they will be competing against two international teams, Bend Racing/Skin Doctor from the USA and Crossfit Fort Vancouver from Canada.
Teams will fly to Monterray, which is the state capital, and gather at the race HQ at Bahia Escondida Hotel in Santiago, before they set off into the spectacular Sierra Madre Oriental mountains of N.E. Mexico.
Barreda said, "The race will visit many ecosystems. The mountains rise to over 3000m, so teams will feel the altitude, the terrain is steep and there is a lot of ascent on the course. There are some areas of sea level desert too and many cold canyons with waterfalls up to 100m, where we will have exciting ropes stages.
"There will be a lot of changes of altitude and climate, with temperatures from 20C to 5C and its important teams don't get lost! They can lose a lot of altitude and it will be hard to find a way back to their route. There are lots of animal trails to confuse navigators and thick vegetation to cope with. However, teams will always find a friendly welcome from the local people and will see fantastic sunsets over the mountains."
After seeing the course overview ahead of the race Jason Magness, who is Race Director at Expedition Oregon: America's Toughest Race and has competed in over 50 expedition races, commented on the number of technical challenges the course offered.
"I've never in my racing career seen so many climber/technical icons in one race overview. There are 12 technical sections in this race – from "wet canyons", to rappels, 3 caves, rope ascents and even actual roped rock climbing. Am I dreaming? This is gonna be awesome!"
ARWS CEO Heidi Muller welcomed the new race, saying, "Javier and Meli have such incredible enthusiasm for adventure racing and Nuevo Leon is a stunning location for a big adventure race. It's a pleasure to welcome them into the ARWS family and I'm sure this will be the first of many successful races, and a great adventure for the teams taking part."
The race will have live satellite tracking, which you can follow at https://www.followmychallenge.com/live/larutamadre/
There will also be regular race coverage on the La Ruta Madre and AR World Series social media channels.