Enabled Tracking adds a first-year expedition race to its 2023 calendar
November 30, 2022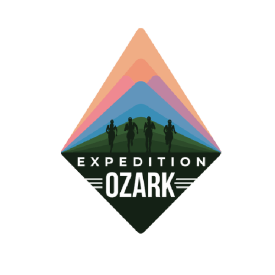 Front Royal, Va. /Adventure Enablers. November 30, 2022 /ENDURANCE SPORTSWIRE/ – Enabled Tracking has added another expedition-length event to its 2023 tracking lineup with Expedition Ozark securing tracking services for their multi-day expedition race to be held in Bentonville, AR on April 3-8, 2023.
Mark Harris, owner and lead tracker for Enabled Tracking said, "We are excited to be working with the team at Expedition Ozark. It's a new expedition race on the adventure racing calendar and we want to make sure we set the event up for success with regards to its online tracking experience in year 1." With multi-day events, tracking is a key component to tell the race "story" and allow spectating from a distance. Harris commented, "In our conversations with the event organizers we will be looking to make tracking a central part of the week at the host location with an ongoing dot watching party throughout the races duration."
Per the event website, Expedition Ozark is a world-class, expedition-style adventure race in the scenic Ozarks of northwest Arkansas. Bentonville is home to the best mountain bike single track in North America, and the race will traverse through some of the most rugged landscapes in the region.
This multi-day, multi-discipline race is attracting top adventure racing teams from around the world and includes activities such as trekking, orienteering, packrafting/paddling, and climbing/rappelling. Expedition Ozark is a qualifier for the Adventure Race World Series. More information about the event and links to registration can be found on the Expedition Ozark website at https://www.expeditionozark.com/. Tracking links and all other tracking information can be found at enabledtracking.com.
Any questions regarding tracking services can be sent to info@adventureenablers.com.
About Adventure Enablers
With more than a decade of event experience and complementary equipment and logistics skills, the Adventure Enablers team partners with race directors, charities, property owners, businesses, cities, and states, to bring high-quality and fun events that are, endurance-based, goal achieving, and adventure enabling.
Enabled Tracking is the timing and tracking wing of Adventure Enablers. Enabled tracking provides real-time GPS timing and tracking services for endurance events.
Adventure Enablers is a woman-owned, small business headquartered in Front Royal, Virginia.