Electrolit Announced as SDCCU OC Marathon Running Festival's Official Hydration Partner
May 1, 2023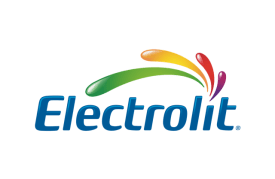 Premium hydration brand, Electrolit, brings hydration to runners pacing four races
CERRITOS, Calif. (May 1, 2023) /ENDURANCE SPORTSWIRE/ – Electrolit – the preferred, premium hydration beverage made from pharmaceutical quality grade ingredients – is debuting as the official hydration partner of the SDCCU OC Marathon Running Festival. Electrolit is excited to bring scientifically formulated hydration to runners throughout the weekend at various activation and hydration points around the courses.
"As runners pace by the Pacific Ocean, our team will be on hand to bring refreshing hydration to replenish electrolytes to racers of all ages throughout the SDCCU OC Marathon Running Festival weekend," says Jake Sloan, Sr. Marketing Director of Electrolit USA. "We will have plenty of pitstops where we will be handing out Electrolit to participants and brand ambassadors throughout the course of the weekend, and we can't wait to see everyone in action."
Fueling both runners and athletes for instant recovery on race day, Electrolit can also be enjoyed by anyone and everyone requiring hydration. Its unique formula is packed with great taste and comes in a variety of flavors including Blue Raspberry, Strawberry Kiwi, and many more. Electrolit is the go-to hydration beverage for SDCCU OC Marathon, OC Half Marathon, OC 5k and Kids Run the OC runners to refuel electrolytes and keep participants hydrated during heat exposure.
Nadia Ruiz, an Orange County resident and LA native named the youngest Latina to run 100 marathons in the world in 2013, will be one of the many runners participating in the OC Half Marathon as Electrolit's brand ambassador. "In the run-up to race day and beyond, Electrolit is an essential part of my training and preparation to ensure my body is hydrated and consistently replenished with electrolytes," said Nadia Ruiz. This is set to be Nadia's fifth OC and 121st half marathon run in a feat of more than 150 marathons, 16 ultra marathons, and several adventure races while frequently finishing in the top of her age group or overall for women.
Scientifically formulated with magnesium, sodium, potassium, calcium and glucose, Electrolit provides complete hydration when electrolytes and ions are low to replenish the body. Electrolit flavor variants can be purchased at Walmart, Kroger, HEB, 7-Eleven, Circle K and more, and through online channels.
For more information, visit electrolit.com or follow them on Instagram or Facebook.
About Electrolit
Electrolit manufactures a scientifically formulated premium hydration beverage that replenishes the body after physical activity, intense heat, a night of partying, or sickness. Founded in Mexico in 1950, the hydrating beverage company was founded with the purpose of supporting individuals recovering from illness. Since then, Electrolit has become revered by athletes & party goers as a recovery drink. Formulated with magnesium, potassium, calcium, sodium glucose, and sodium lactate plus six ions for electrolyte absorption, Electrolit aids in recovery of the hydro electrolytic imbalance, fulfilling metabolic and hydration needs. Available in 15 delicious flavors, Electrolit is currently offered in national, grocery, convenience and online channels across the nation, including Walmart, Kroger, HEB, 7-11 and more. Electrolit is manufactured and owned by Pisa Pharmaceuticals, the largest pharmaceutical company inMexico and Latin America.
About the SDCCU OC Marathon Running Festival
The 19th annual SDCCU (San Diego County Credit Union) OC Marathon Running Festival returns to the seaside streets of Orange County, California the weekend of May 5, 2022 – May 7 ,2023. The SDCCU OC Running Festival showcases three days of events, including the Kids Run the OC mile, the OC 5K at sunset on Saturday and Sunday's marathon and Half Marathon. The race is a perfect destination event for runners, with the beaches, theme parks and near perfect weather. A free two-day OC Lifestyle & Fitness Expo at the OC Fair and Event Center kicks off race weekend, featuring fitness retailers, exhibits and interactive clinics. Over the history of the race, runners have raised more than $7.5 million for a variety of charities and non-profit organizations. For more information about the SDCCU OC Marathon Running Festival, visit OCmarathon.com.
###
Media Contacts
Matt Kovacs
310-395-5050