David Sinclair (Norden, Calif.) and Addie Bracy (Denver, Colo) Earn Victories In 50km Distance at The 2022 Speedgoat Mountain Races as UTMB World Series Continues in United States
July 23, 2022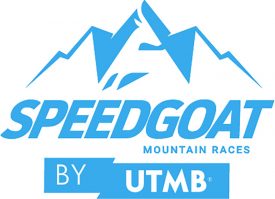 Zane Fields (Woodstock, Vt.) and Tabor Scholl (Louisville, Colo.) topped the podium in the 28km race; Ruairi Moynihan (Flagstaff, Ariz.) and Amanda Basham (Boulder, Colo.) earn wins in 11km race
SNOWBIRD, Utah (July 23, 2022) /ENDURANCE SPORTSWIRE/ – Celebrating its 15th anniversary, the Speedgoat Mountain Races by UTMB® offered some of the most exhilarating trail running on the planet. Both elite and passionate runners from around the United States and the globe descended upon Snowbird Ski Resort in Snowbird, Utah on Friday, July 22 and Saturday, July 23 to take on three demanding courses of 50km, 28km and 11km filled with breathtaking views and beautiful mountain trails on the unique rocky terrain of the Wasatch Mountains.
Seeing what the race has grown to in its 15th year led to some real reflection this weekend from founder/race director Karl Meltzer.
"I never thought it would become a big global event. That was beyond my expectations. This was taking it to another level," said Meltzer. "It's a way for me to leave my legacy out here — it's cool to see it accelerate instead of reaching a pinnacle and leveling off."
The 50km race saw an extraordinary effort from David Sinclair, 30, of Norden, Calif. take the title this year as he crossed the finish line in 5:09:14 after traversing the mountainous terrain in the fourth-fastest time in Speedgoat Mountain Races by UTMB history. In the women's race, Addie Bracy, 35, of Denver, Colo. made her Speedgoat Mountain Races by UTMB debut and was able to take home the women's title with an outstanding time of 6:19:56.
A former champion in 2018 and the runner-up in 2021, Sinclair returned with one thing on his mind and that was to take back the title in 2022. His speedy performance today continues his success within the UTMB World Series as he placed second at the 2022 Canyons Endurance Runs by UTMB.
"It's just an awesome atmosphere and probably the hardest 50k in the western US," Sinclair said on why he keeps coming back to run in the Speedgoat Mountain Races by UTMB. "I came back for the competition and the brutal, but beautiful course."
A long desired race for Bracy, she decided this was finally the year for her to give it a try and was happy that ended in up in a win on a truly unique course.
"It was a challenge, but it was beautiful," Bracy said. "I liked the early to middle miles. It was really pretty with the sun coming up and all of the wildflowers. The whole course was beautiful."
In the men's 50km event, Erik Sorenson, 35, of Ridgway, Colo. followed in second with a time of 5:15:54 while Michelino Sunseri, 30, of Driggs, Idaho came in close behind and rounded out the podium in third with a time of 5:16:22.
Taking on the course for the first time, Sorenson came away exhausted and impressed.
"The tunnel section was awesome," said Sorenson. "That caught me by surprise, and it was super cool in there — just refreshing and you knew it wasn't too far to the end. Then the ridge to the last big climb, you could see the views and also could see your competition."
In the women's 50km, Jennifer Lichter, 26, of Whitefish, Mont. took second place with a time of 6:52:07 while Lindsey McDonald, 31, of Flagstaff, Ariz. took the third spot with a time of 6:55:27.
Originally leading the women's race early on, Lichter accidentally took a wrong turn on the course and ended up three miles off the original route before someone notified her of what had happened. Immediately hit with a feeling of dread, Lichter headed back to the aid station where she needed to check in and continued debating whether she should continue racing. With the support of a fellow runner, Lichter made the decision that she needed to keep pushing and chase a spot on the podium.
"I seriously thought about DNF'ing so many times since I was so frustrated, but I'm so happy that I stuck with it and had a change in attitude," Lichter said about her race. "The male runner I was running close to told me I need to get it together and finish with honor. I laughed and thought you're right. Everyone out here is doing this. I don't have to win. It was a mindset of just being grateful you're here in the first place"
Including the 28km and 11km races on Friday, over 900 registered runners from more than 10 countries took on the challenge and were left with lifelong memories.
The 28km race saw Zane Fields, 25, of Woodstock, Vt. pull out the win in the men's competition with a time of 3:03:18 while the women's title went to Tabor Scholl, 25, of Louisville, Colo. with a time of 3:27:07.
A former Division I Nordic skier and member of the USA Biathlon team program, Fields showed some real promise in trail running despite being new to the sport.
"This was my first time at Speedgoat [Mountain Races by UTMB] and the longest running race I'd ever done before was a 10km," said Fields. "I'm an ex-Nordic skier and I moved to Utah so I could run in the mountains, and I just had to come check it out."
After taking the crown in the women's field for the 28km on Friday, Scholl got the extra benefit of taking in everything the course has to offer as she headed back up the mountain on Saturday to provide support for her husband, Eli Hemming, as he took on the 50km course as they were both first timers to Speedgoat Mountain Races by UTMB.
"I really like to climb, and this course had a lot of that, so I really enjoyed it," said Hemming. "The views were just icing on the cake for the whole race, but I loved it and had a ton of fun."
In the 11km race, Ruairi Moynihan, 32, of Flagstaff, Ariz. took the men's title with a time of 59:28 and Amanda Basham, 32, of Boulder, Colo. was able to cross the finish line first amongst the women's group with a time of 1:07:06.
Originally in attendance just to support his friends who were running in the 50km race on Saturday, Moynihan decided to register on race day and was glad he did.
"I'm mainly here as a spectator for my friends since I know it's a competitive race and I wanted to watch it," Moynihan said. "I got here a day early and hadn't planned on running, but just decided to run the 11km. The course was a perfect blend of hard and fun. I loved the flowy fast sections at the beginning of the race where you are going downhill and going real smooth."
Despite being just three months removed from the birth of her second child, Basham knew she had to make a return to Speedgoat Mountain Races by UTMB this year as her previous two experiences running the 50km race left such a positive impression on her.
"I love these races. Getting to come back here and run these beautiful trails is awesome," said Basham. "The 50k especially has this ridge line that you go on towards the end and it's amazing. The type of vert and views you get from just an 11k is awesome."
Participating in both the 11km and 50km races, UTMB World Series co-founder Michel Poletti found the course to be a welcome change in an area of the world that he had never raced in before.
"It was nice to come over here to this Snowbird area," said Poletti. "To go over the mountain and see the beautiful rural landscape here in Utah, it is a great addition (to the UTMB® World Series)."
Living up to its reputation as an opportunity for those seeking a true trail running adventure, the 2022 Speedgoat Mountain Races by UTMB® treated runners of all abilities with blue skies and endless mountain wildflowers as they traversed the legendary course.
Nestled in the stunning Little Cottonwood Canyon, Snowbird Ski Resort served as both a challenging and welcoming venue for the runners as they made the ascent to the summit of Snowbird and down the Peruvian Gulch while taking in the jaw-dropping beauty that can only be found on this course.
The UTMB® World Series is a revolution for the sport that will bring the trail running community together through a new, integrated sports system that is open to all. Inspired by the high standards of UTMB®, runners are able to take part in the most beautiful events on the planet, and the UTMB® World Series will be the only place where runners can begin their quest to Mont-Blanc, France, where the prestigious UTMB® World Series Finals will be held. In-line with the rapid growth of the sport, events are being held across six continents, giving all runners more opportunities to live the UTMB® experience on a global scale.
Next Up for the UTMB® World Series:
UTMB® World Series is scheduled to continue in 2022 when the series makes its way to Switzerland for the 2022 Wildstrubel by UTMB® on September 9, 2022, and returns to North America at Puerto Vallarta by UTMB® in Puerto Vallarta, Mexico on October 28-30, 2022 which stands as the last chance in North America to earn Running Stones in 2022. To see the full schedule of UTMB® World Series events, visit www.utmb.world.
For more information about the Speedgoat Mountain Races by UTMB® visit speedgoatmountainraces.com. For more information about the 2022 UTMB® World Series visit utmb.world. Media-related inquiries may be directed to Chris Fanelli at chris.fanelli@ironman.com or press@ironman.com.
** Terms and Conditions: Footage and photography is provided courtesy of The IRONMAN Group for news and editorial coverage within 48 hours of the event and is not to be archived. Media may use up to a total of two minutes of video. The B-Roll packages are not provided for the intent of posting the footage in its entirety. Any commercial use or other use of the footage and or photos is strictly prohibited unless a separate written license is obtained from and signed by an authorized representative of The IRONMAN Group. Additional terms and conditions can be found here. Usage of materials constitutes acceptance of terms. **
###
About UTMB® World Series
UTMB® World Series is the world's ultimate trail-running circuit that unites the sport's biggest stars and amateur runners through the best, leading international events in the most stunning locations.  Built on a passion for the mountains with sustainability at its heart, UTMB® World Series gives all trail runners the chance to experience the UTMB® adventure across the world, with events taking place across Asia, Oceania, Europe and the Americas in 2022. It is the only place where runners can begin their quest to UTMB® Mont-Blanc, France, where the prestigious UTMB® World Series Finals will be held. For more information, visit www.utmb.world.
About The IRONMAN Group
The IRONMAN Group operates a global portfolio of events that includes the IRONMAN® Triathlon Series, the IRONMAN® 70.3® Triathlon Series, the IRONMAN® Virtual Racing™ (VR™) Series, 5150™ Triathlon Series, the Rock 'n' Roll® Running Series, the Rock 'n' Roll Virtual Running™ Series, IRONKIDS®, World Triathlon Championship Series, premier running events including the Standard Chartered Singapore Marathon™ and City2Surf®, UTMB® World Series events including Tarawera Ultra and Ultra-Trail Australia™, Epic Series™ mountain bike races including the Absa Cape Epic®, road cycling events including Haute Route®, and other multisport races. The IRONMAN Group is the largest operator of mass participation sports in the world and provides more than a million participants annually the benefits of endurance sports through the company's vast offerings. Since the inception of the iconic IRONMAN® brand and its first event in 1978, athletes have proven that ANYTHING IS POSSIBLE® by crossing finish lines around the world. Beginning as a single race, The IRONMAN Group has grown to become a global sensation with hundreds of events across 55+ countries. The IRONMAN Group is owned by Advance, a private, family-owned business. For more information, visit www.ironman.com/about-ironman-group.
About Advance 
Advance is a private, family-held business that owns and invests in companies across media, entertainment, technology, communications, education and other promising growth sectors. Our mission is to build the value of our companies over the long-term by fostering growth and innovation. Advance's portfolio includes Condé Nast, Advance Local, Stage Entertainment, The IRONMAN Group, American City Business Journals, Leaders Group, Turnitin, 1010data and Pop. Together these operating companies employ more than 17,000 people in 29 countries. Advance is also among the largest shareholders in Charter Communications, Discovery and Reddit. For more information visit www.advance.com.