CorporateFitness.app now available in 3 languages
February 28, 2022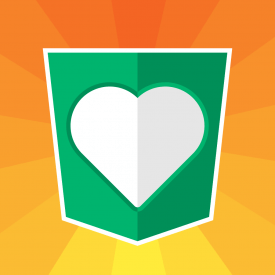 CorporateFitness.app is the connected platform dedicated to corporate fitness and wellness challenges. We have iOS and Android apps available and 10+ integrations with all popular fitness watches and apps.
Feb 28, 2022 /ENDURANCE SPORTSWIRE/ – The latest release of the CorporateFitness.app iOS and Android app adds the French and Spanish languages. Users of our app can now use the app in their own language of choice. This enables organization across the Americas to use our corporate wellbeing platform.
Our app contains an automatic step tracker plus a GPS activity tracker for outdoor activities. Integrations with all popular fitness apps and devices allow participants to keep using their favorite tracker while their activities are automatically synced to update their challenge progress. Our manual entry tool allows those who don't use an app or watch to still participate in the challenge. This enables the entire team to join a challenge, regardless which app or watch they own!
Slack and Microsoft Teams Integration
Our Slack and Microsoft Teams integrations allow teams to view challenge progress right from within their favorite communication tool. We automatically sync all members from the connected channels and invite them to the challenge.
Integrated GPS and step tracking
The native app has a build-in GPS and step tracker so that it can be used to easily track a run, walk, or ride. The build-in step tracker works completely automatic and in the background. The daily total steps are tracked and synced, even when the app is not started! Alternatively, one can use their Apple Watch, Garmin, or Fitbit to auto-sync their daily steps towards a challenge goal.
Apple Watch, Garmin, Fitbit, and Strava integration
Next to the integrated tracker we support a wide range of commonly used fitness apps and devices! Connect your Garmin, Polar, Suunto, COROS, Fitbit, Strava, MapMyRun, or other GPS app or tracker to automatically sync your activities. Don't have a GPS tracker? No worries! Either use the integrated tracker in our app or do manual entry.
On iOS you can connect with your Apple Watch! Once connected, you can use your Apple Watch to participate in any kind of challenge, whether they are step, distance or time based! We will sync your progress automatically in the background.
Less stress, more focus: go live within days
Getting your team to move more will reduce stress and increase focus. Why wait? Let's go! Go live with your corporate step or fitness challenge within days! Use our communication plan, full-service options and template emails to quickly launch a wellness challenge without having to invest much of your valuable time.
Ready to challenge your team, provide team comradery, and all while improving their health? Contact us (or request a free demo) at hello@corporatefitness.app today to learn how.
CorporateFitness.app helps organizations to improve wellbeing of their employees by offering connected challenges. We take away the technical difficulties and allow everyone to participate using the fitness app or watch they already use. We use gamification techniques to motivate. We reward every step and every drop of sweat. We set goals and help reach them! Feel free to contact us at hello@corporatefitness.app.