Chirp's New Powered Massage Roller is the Next Evolution in Therapeutic Massage
October 24, 2023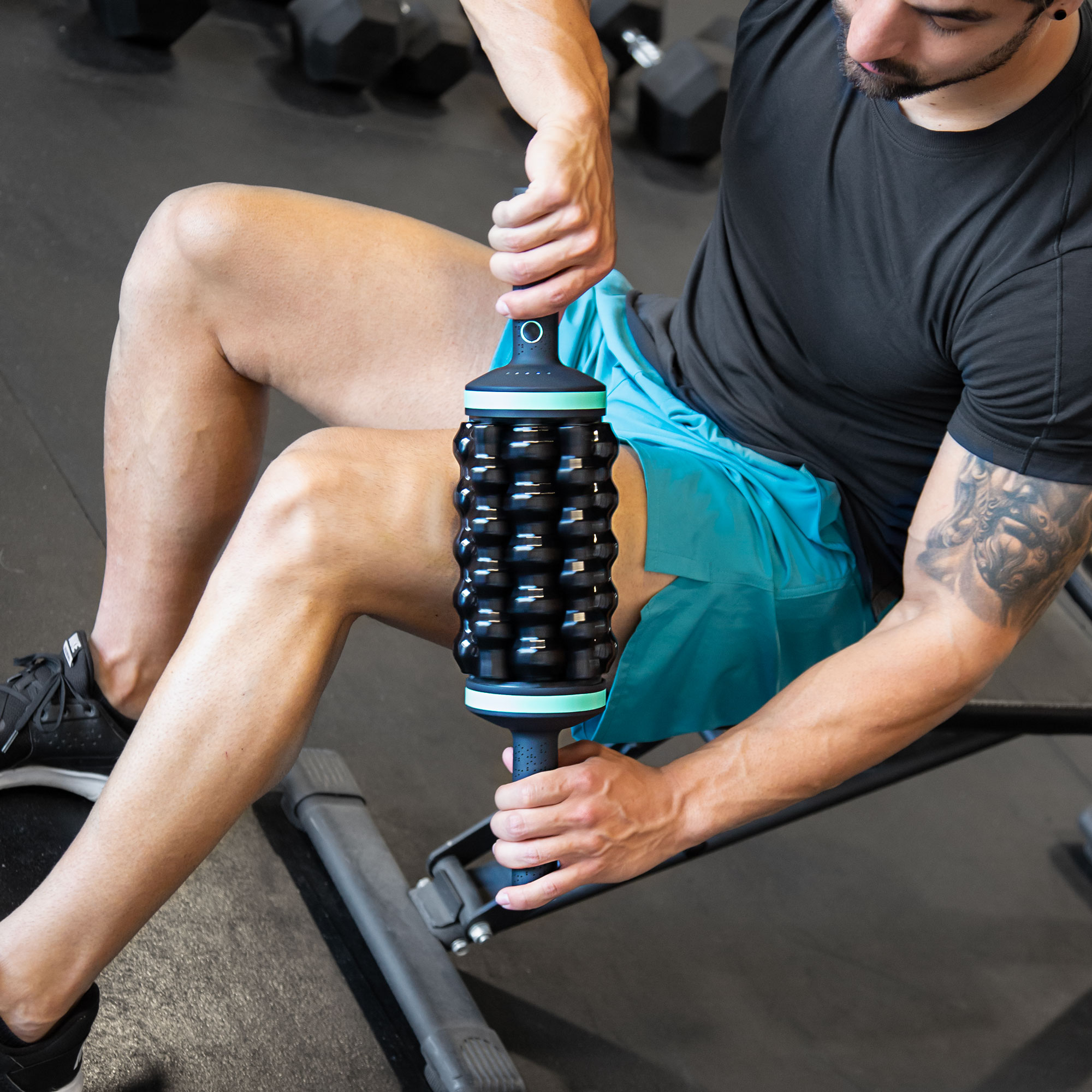 The patent-pending RPM merges percussive and rolling massage to target pain and accelerate healing
Lehi, UT (Oct. 24, 2023) /ENDURANCE SPORTSWIRE/ – Chirp., a leading innovator in the field of therapeutic wellness, is thrilled to announce the launch of its groundbreaking patent-pending product, the Chirp RPM (Rolling Percussive Massager). The RPM is a powered roller that combines the best of percussive and rolling massage techniques, providing a simple, effective, and versatile solution for muscle recovery and pain relief.
The Chirp RPM features a seven-inch-wide design, providing a much larger massage area than traditional massage guns, especially when targeting hard-to-reach muscles and larger muscle groups. Unlike massage guns that can be too aggressive and potentially cause discomfort or damage, the RPM provides a more evenly spread, customized massage with five adjustable speeds, allowing users to choose their preferred intensity. With a maximum speed of 2400 BPM and a depth of 13mm, this powered massage roller provides a deep, yet gentle massage that promotes muscle relaxation and accelerates the body's natural healing process.
A standout feature of the Chirp RPM Roller is its hands-free base, offering users the convenience of massaging their legs, glutes, triceps, and feet without the need to strain or hold the device. This innovative unique design is a game-changer for athletes and active individuals seeking muscle pain relief after intense or long workouts, as well as older individuals looking for effortless and user-friendly targeted relief and relaxation. Furthermore, the RPM Roller features a reversible spin function, allowing users to tailor the massage experience by easily changing the direction of the massage roll.
"We are thrilled to unveil the RPM and its advanced rolling percussive technology, a product that has been meticulously crafted with insights from athletes, trainers, and performance engineers," shared Tate Stock, Founder and CEO of Chirp. "Through extensive research, we identified a common practice among active individuals who often rely on two or more devices to address muscle pain and fatigue post-workout, typically a roller and a massage gun. With the RPM, we've introduced a versatile tool that combines the expansive coverage and adaptability of a roller with the pulsating benefits of a massager. This innovative creation is a one-of-a-kind solution that has the potential to replace all others in your wellness toolkit."
The Chirp RPM Roller is now available for purchase at the retail price of $249.99. To learn more about this revolutionary massage device, please visit gochirp.com.
About Chirp
Chirp was founded with the mission of helping people feel good so they can do more of the things they love. Since then, millions of people have enjoyed the back-popping, knot-kneading relief of the original Chirp Wheel+, which features a padded spinal canal to cushion and stretch muscles along the spine while delivering the perfect amount of pressure to relieve different levels of pain and discomfort. Today Chirp continues to create innovative, simple, and effective pain relief and prevention solutions to help people live their best lives, pain free. To learn more about Chirp, visit gochirp.com.
MEDIA CONTACT:
Kerri Dellisanti
WH Inc.
kerrid@WH1969.com
###