California's First-Ever Non-Binary+ Division Over 25k Expected to Run The 45th Annual San Francisco Marathon
June 21, 2022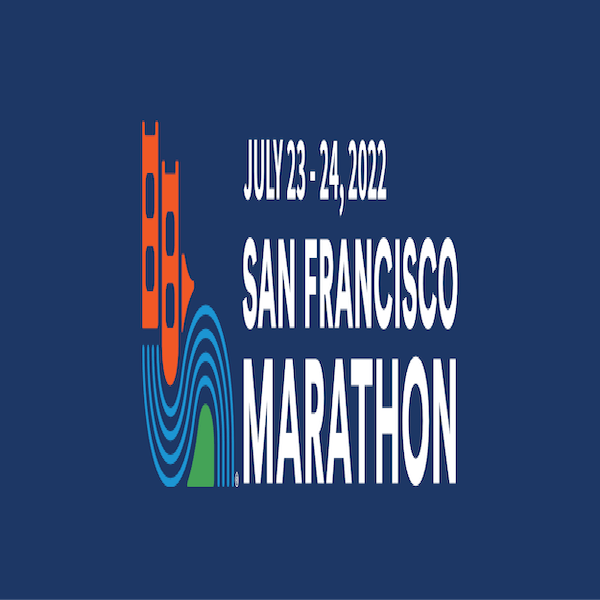 Race organizers aim to build inclusivity and bring new and returning runners to the streets of San Francisco July 23-24, 2022
June 21, 2022, San Francisco, Calif./ENDURANCE SPORTSWIRE/ – Jumping Fences Inc., the official event producers of The 45th San Francisco Marathon, have officially announced California's first-ever non-binary+ division and awards. This meaningful move comes at a time when numerous anti-LGBTQIA+ legislations are sweeping the nation, and other running races are being called on to expand their gender divisions.
As the demographics in the running world expand, this move by the event organizers is a substantial action for gender equity, and it is no surprise that San Franciscans are charging the way.
"Our 45th San Francisco Marathon is putting inclusion and accessibility at the center," said Lauri Abrahamsen, Director of Operations at Jumping Fences Inc. "We added these divisions and awards to our 45th marathon because it was past time to do so. We hope that this expansion of gender divisions, and our runners with disabilities program, will inspire more people to join the running community and feel that they belong."
To make the races more accessible and inclusive, the event organizers have expanded gender registration options to include non-binary, trans, and two-spirited. The race weekend also includes a program for runners with disabilities.
"Running is one of the most generous places, and inclusivity is inherent to its culture. So we can move past the question of whether or not trans and non-binary people exist and toward the truth, which is that, oh, we do!" said Cal Calamia, a local runner, activist for trans and non-binary+ runners, and founder of 2 Hot 4 Hoodies. "The more space we are given, the more positive change we will make– whether in the form of an increasingly large and competitive field of non-binary+ runners, a more empathetic community, or one more parent deciding to love and support their gender-expansive child."
Additionally, throughout the weekend, multiple race options will take place so that any runner level can participate, including the Inaugural Family Lollipop 1k, 5k, 10k, half and full marathon, an ultra race, and virtual runs.
The marathon is sponsored by Capital One Café, Degree, Nella, Garmin, Outside Magazine, Gu, FitBiomic, and more. Numerous giveaways and awards will be given throughout the weekend, and a percentage of the annual total gross revenue will be donated to a 1% For the Planet approved partner charity.
The race festival weekend will take place July 22-24 in San Francisco, CA. There will be a beer garden, expo, and giant party for the runner's community to enjoy giveaways from vendors and learn about all the San Francisco running world has to offer. Interviews are available on request.
What: The 45th San Francisco Marathon RACE
When: July 23-24, 2022
Location: The race begins at Embarcadero and Mission Streets
More info: www.thesfmarathon.com
What: The 45th San Francisco Marathon EXPO
When: July 22-23, 2022
Location: Fort Mason Festival Pavilion, 2 Marina Blvd.
Times: Friday 11am-7:00pm, Saturday 9am-5:00pm
More info: www.thesfmarathon.com

###