Boulderthon Announces Winner of "Next Top Influencer" Competition
October 26, 2023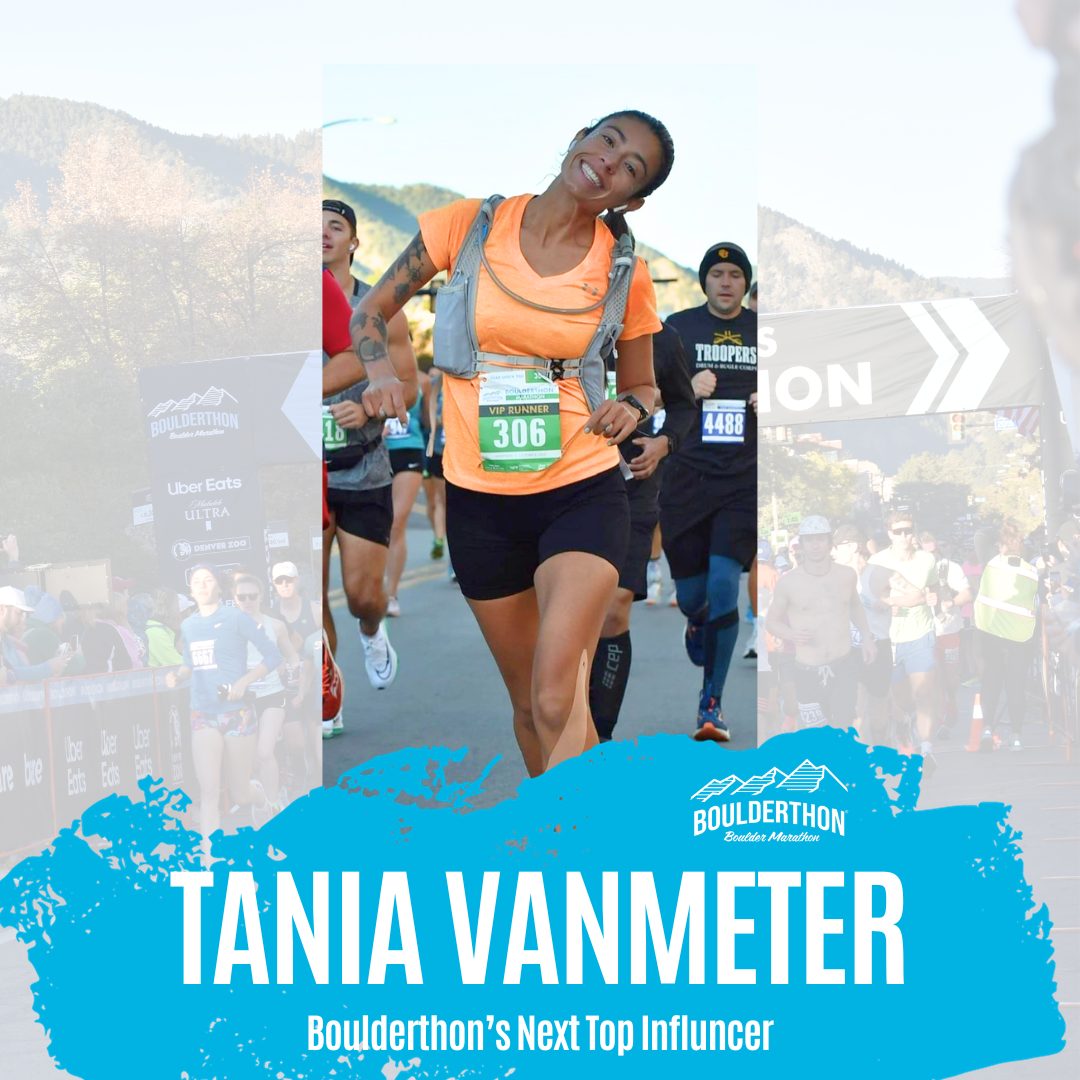 Boulderthon awards the title of Boulderthon's Next Top Influencer to Coloradoan Tania VanMeter
BOULDER, Colo./ENDURANCE SPORTSWIRE/ – Boulderthon®, the fastest-growing marathon series in Colorado, held its first-ever "Boulderthon's Next Top Influencer" competition leading up to race day, which took place Oct. 8. Eligible participants were asked to post a one-minute-long Reel on their Instagram page, sharing why they are the next big name in running content and in the running community. Colorado resident Tania VanMeter participated in the competition and posted the award-winning Reel.
This competition allowed participants the opportunity to compete with each other off the race course and utilize their content creation skills. VanMeter delivered a video highlighting her running journey while being a mother. Her video captures the highs and lows of her journey to running in Boulderthon.
"This competition provided a unique way for community members to share their running stories ahead of Boulderthon," said Phil Dumontet, founder and president of Boulderthon. "Tania's story was truly inspirational and her video did an amazing job of showcasing the beauty of running. We look forward to watching her community grow thanks to her authentic posts and love for the sport."
VanMeter was awarded the following:
Five 2024 Boulderthon entries
A Boulderthon swag bag
The chance to be featured on Boulderthon's marketing channels
VanMeter took part in this year's event, achieving an admirable time of 3:39:00 in the marathon. The 2023 Boulderthon race series saw almost 7000 participants of all ages and experience levels and was estimated to bring in $7.6 million in direct impacts for the Boulder area, up 139% from last year's race. It was also found that the race supported over 5,000 jobs, benefiting Boulder businesses through retail, restaurant and hotel support.
For more information on Boulderthon, visit www.boulderthon.org and follow the event on Facebook and Instagram.
About Boulderthon®
Boulderthon® was created in 2021 by avid New York Road Runner, Phil Dumontet, with the goal of bringing a world-class marathon to one of the great running hubs of the country. It is a Boston Marathon Qualifying (BQ), USATF Sanctioned Event, measured by a Level A USATF Course Measurer, representing the highest level of certification for a marathon race series. The race offers a full marathon, half marathon, 10K, 5K, and children's races. For more information, visit www.boulderthon.org.
###