Bike The Coast Raises Over $5,000 For Bike MS at Annual Oceanfront Event
November 14, 2023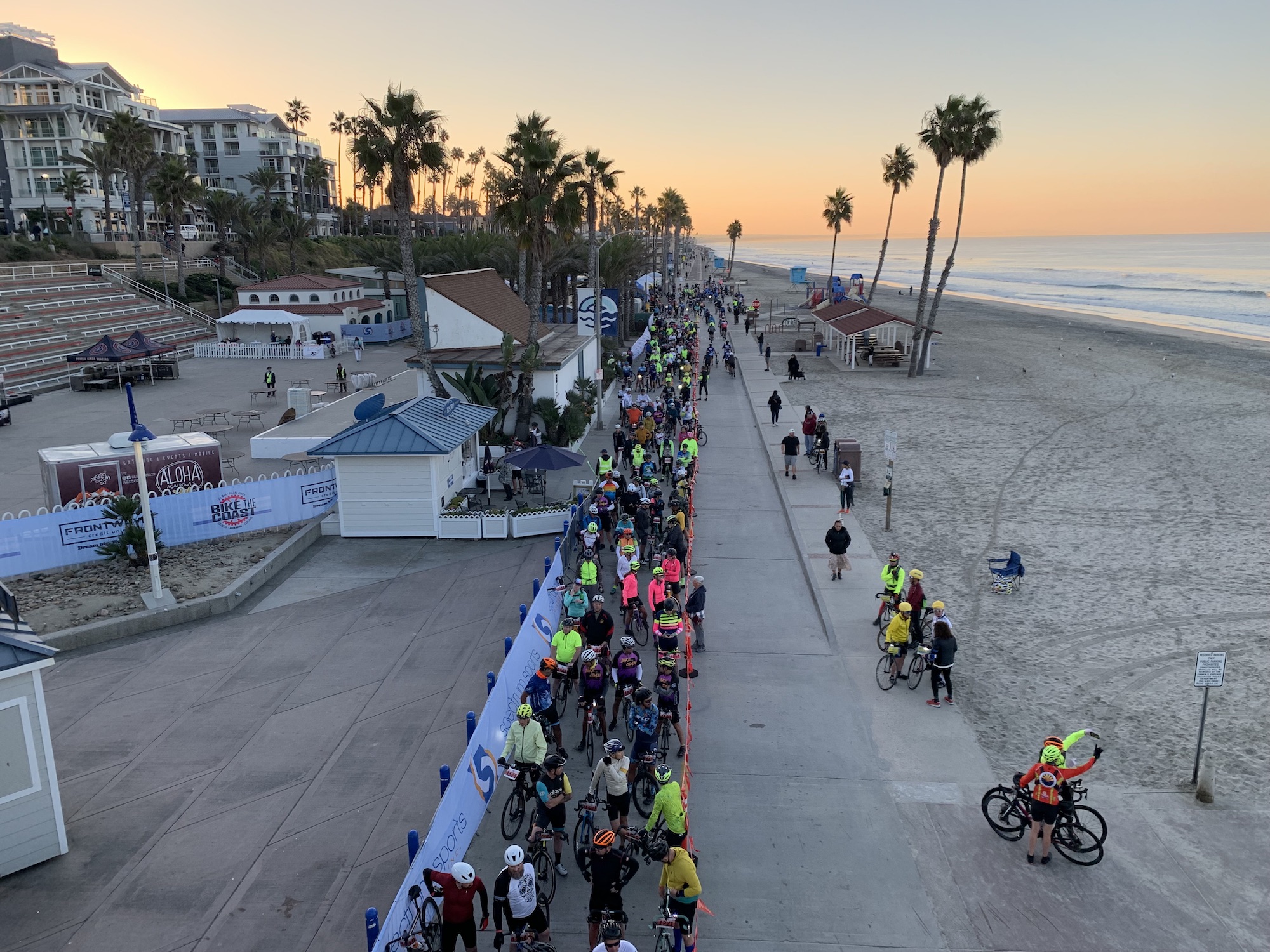 San Diego's iconic oceanfront cycling event had an impressive fundraising effort at their 2023 event
SAN DIEGO, Calif. /ENDURANCE SPORTSWIRE/ – Bike the Coast returned for another year of scenic oceanfront riding this past Saturday, Nov. 4. This year's event supported Bike MS, on behalf of the National MS Society. The National MS Society, founded in 1946, is the global leader of a growing movement dedicated to creating a world free of MS. The Society funds cutting-edge research for a cure, drives change through advocacy and provides programs and services to help people affected by MS live their best lives. A portion of proceeds, sales from the beer garden, sponsored by BJ's Restaurant Brewhouse, and donations from riders were all donated to the cause, reaching a total of over $5,000 being donated to Bike MS at this year's event.
The ride took over 1600 participants through iconic beach towns along Highway 101, including Carlsbad, Encinitas, Solana Beach and Del Mar, before reaching the finish line in Oceanside. The ride included a variety of distances, which allowed for participation by all ages and experience levels. The courses that participants could choose from included seven, 15, 25, 50 and 100 miles.
After the ride, participants enjoyed an after-party that featured a beer garden sponsored by BJ's Restaurant Brewhouse, live entertainment and food at the Oceanside Pier. Participants also received specialized medals, rider caps and Bike The Coast themed socks.
"I couldn't be more thrilled about the turnout and execution of this year's event," said Mike Bone, President and CEO of Spectrum Sports Management, which produces Bike The Coast. "This ride brings such a diverse crowd and truly provides an event for all! I look forward to it every year, and love being a part of something that brings people from all over the nation to enjoy what our community has to offer."
Bike The Coast will be returning next year on Nov. 2, 2024. For more information on Bike The Coast, visit www.BikeTheCoastSD.com. Follow the event on Instagram and Facebook.
About Bike the Coast and Spectrum Sports Management
Managed by Spectrum Sports Management, Bike the Coast takes rides of all levels and ages along the best of Southern California beaches and surf towns with routes of 100, 50, 25 on historic Highway 101 and on the San Luis River Trail. A recognized leader in endurance and sporting events in Southern California, Spectrum Sports Management & Timing Services creates a wide range of events and has over 50 years of collective industry experience. Spectrum Sports Management emphasizes delivering a premiere, professional and world-class service to their clients, their participants, and the communities in which they work. To learn more, visit www.SpectrumSports.net.
###