BibRave Helps Strava Shine at the New York City Marathon
November 17, 2023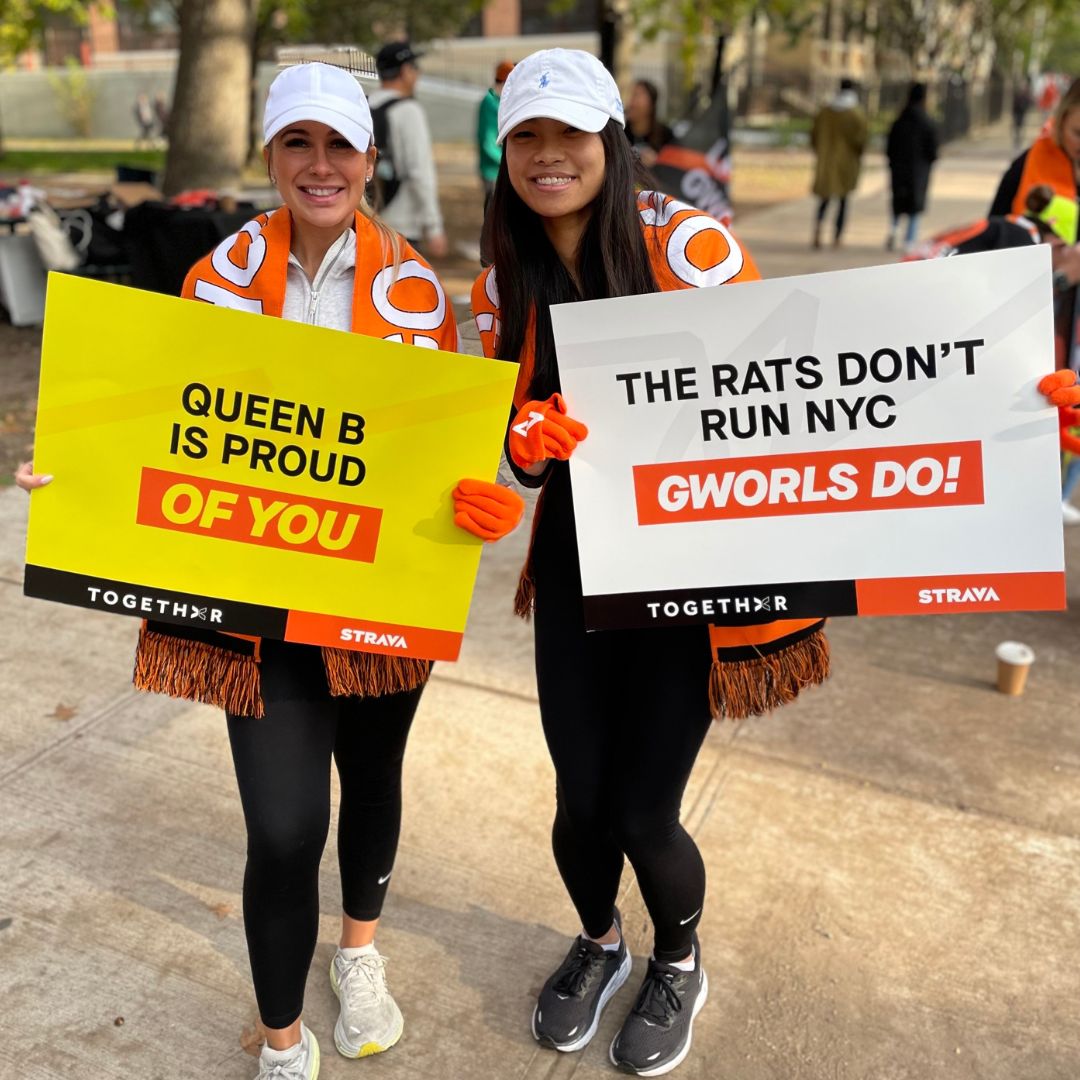 Race weekend featured meaningful consumer touchpoints and community-building opportunities
New York, NY /ENDURANCE SPORTSWIRE/ – BibRave, the leading-edge endurance and fitness marketing agency, recently crafted an engaging weekend of events at the New York City Marathon for the connected fitness platform, Strava. The multi-day event brought together athletes, creators, and spectators to celebrate running and women's sports. The weekend of events was hosted in partnership with TOGETHXR, a media and commerce company founded by world-renowned professional athletes Alex Morgan, Chloe Kim, Simone Manuel and Sue Bird.
Strava and TOGETHXR curated a group of female athletes from the US, UK, and Brazil to participate in the New York City Marathon, promoting the TOGETHXR Strava Club, celebrating community, running, and female athletes. Runners were invited to participate in a morning social run, a panel moderated by speaker and podcaster Emily Abbate, and a dynamic cheer station that featured messages of encouragement and empowerment for women athletes.
The panel was a great opportunity for runners to learn about the importance of community and representation, featuring athletes from multiple disciplines (including BMX racing, hiking, and more) who shared their knowledge, motivation, and experience with the audience. The Sunday cheer station highlighted support for women athletes and celebrated their achievements with signs and custom swag with encouraging messages from "LFG Gworls" to "Queen B is Proud of You!"
BibRave's business includes three main pillars – event promotion, influencer and ambassador management and marketing, and experiential event creation. As part of a growing partnership with Strava, BibRave continues to deliver high-level event planning, project management, and event execution for large and small events. BibRave sourced all vendors, led contracting and negotiation, coordinated on-site activation, and ensured a seamless experience for Strava's community, core team, and spectators!
"BibRave has been obsessed with serving all elements of the running industry for the past 10 years," said Jessica Murphy, Co-Founder at BibRave. "Strava and TOGETHXR support runners with the community and motivation needed to complete each and every training run. Helping them deliver hype, community, and runner education on Marathon weekend in New York was so fun and meaningful."
For more information about BibRave and their extraordinary services, please visit BibRave.com.
About BibRave
BibRave is an influencer and experiential marketing agency that specializes in fitness, outdoor, and lifestyle verticals. With 10 years' experience building and managing influencers and ambassador communities for large and small companies, BibRave brings a team of strategic social media, creative, and online community-focused experts.
BibRave also crafts bold and memorable experiences, developing creative events and in-person activations, managing ideation, project management, procurement, execution, and inter-agency coordination.
Lastly, BibRave leverages our own large network of social media influencers – the BibRave Ambassadors – to drive more race registrations and product sales for our event and brand partners.