Asia Welcomes New Race with IRONMAN 70.3 Puerto Princesa in The Philippines
March 28, 2022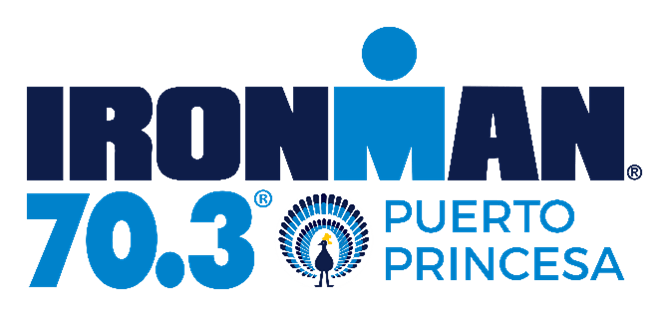 - Inaugural edition of IRONMAN 70.3 Puerto Princesa, Philippines triathlon to take place on 13 November 2022
PHILIPPINES / TAMPA, Fla. (March 28, 2022) /ENDURANCE SPORTSWIRE/ – IRONMAN announced today that Asia is adding a brand new IRONMAN 70.3 triathlon to its race calendar, with Puerto Princesa in Philippines.
The inaugural IRONMAN® 70.3® Puerto Princesa triathlon is set to be held on Sunday, 13 November 2022, with athletes from across Philippines and around the world making their way to Puerto Princesa, the capital city of Palawan.
The city is known as a 'Princess of Ports', or Puerto Princesa in Spanish, due to its geographical location. Historical records also suggest that the city was named after a Spanish princess, in the 1860s.
It is naturally protected from weather all year round, with enough depth to allow ships of all sizes to anchor.
Puerto Princesa has the best of both city and nature packed into one. It is home to the Puerto Princesa Subterranean River National Park, one the 'new' seven wonders of nature and a UNESCO World Heritage site that contains a full 'mountain-to-sea' ecosystem, and the highly urbanized city also sits beside one of the world's most beautiful coastlines. The city has the largest forest cover in Philippines, and one of the healthiest coral reefs, making Puerto Princesa Asia's ecological paradise destination of choice – and a great place for triathlon racing.
Athletes can look forward to racing in one of Philippines' greenest cities, while taking in the views of the bay and even spot long-nosed dolphins, turtles, and rays. Puerto Princesa is a tourist city, with many beach resorts and seafood restaurants to please both athlete and supporter.
The IRONMAN 70.3 Puerto Princesa triathlon will offer a 1.9km (1.2-mile) swim course from the Puerto Princesa Bay Walk Park before embarking on a 90km (56-mile) scenic three-loop ride from the southern part of Puerto Princesa to the Iwahig Bridge. The 21.1km (13.1-mile) run will take athletes along the bay to the city centre, allowing athletes to enjoy some of the best scenery before their IRONMAN 70.3 finish line in the Ramon Mitra Jr. Sports Complex.
City Mayor Lucilo R. Bayron is excited to welcome athletes to his city and shared, "We are looking forward to welcoming athletes to visit the beautiful Puerto Princesa as we have so much to offer! It is great for boosting domestic and international tourism, as athletes and supporters can enjoy the diversity of what Puerto Princesa has to offer – beach, nature, adventure, food and cultural history."
Jeff Edwards, Managing Director of Asia for The IRONMAN Group, said that the organisation is excited to bring another IRONMAN 70.3 race to Southeast Asia.
"We are excited to grow our portfolio of races in Asia. We are always on the lookout to create new race experiences that allow our athletes to compete in unique destinations, while pursuing their best performance. Puerto Princesa is in Palawan, a coveted island destination popular to many. We look forward to welcoming people from around the world to compete in IRONMAN 70.3 Puerto Princesa triathlon and enjoy what the city has to offer."
Up to 1,400 athletes are expected at the inaugural race. Entries for IRONMAN 70.3 Puerto Princesa will open on 30 March 2022.
For more on IRONMAN 70.3 Puerto Princesa, please visit www.ironman.com/im703-puerto-princesa. Athlete inquiries can be directed to puertoprincesa70.3@ironman.com.  
For more information on the IRONMAN brand and global event series, visit www.ironman.com.
###
Event Contact:
Princess Galura
princess.galura@ironman.com
General Manager, IRONMAN Asia (Philippines)
M: (+63) 917 539 9449
Shu-Yi Foo
shuyi.foo@ironman.com
Senior Marketing Manager, IRONMAN Asia
M: (+65) 8499 0749
About The IRONMAN Group
The IRONMAN Group operates a global portfolio of events that includes the IRONMAN® Triathlon Series, the IRONMAN® 70.3® Triathlon Series, the IRONMAN® Virtual Racing™ (VR™) Series, 5150™ Triathlon Series, the Rock 'n' Roll® Running Series, the Rock 'n' Roll Virtual Running™ Series, IRONKIDS®, World Triathlon Championship Series, premier running events including the Standard Chartered Singapore Marathon™ and The Sun-Herald City2Surf®, UTMB® World Series events including Tarawera Ultra and Ultra-Trail Australia™, Epic Series™ mountain bike races including the Absa Cape Epic®, road cycling events including Haute Route®, and other multisport races. The IRONMAN Group is the largest operator of mass participation sports in the world and provides more than a million participants annually the benefits of endurance sports through the company's vast offerings. Since the inception of the iconic IRONMAN® brand and its first event in 1978, athletes have proven that ANYTHING IS POSSIBLE® by crossing finish lines around the world. Beginning as a single race, The IRONMAN Group has grown to become a global sensation with hundreds of events across 55+ countries. The IRONMAN Group is owned by Advance, a private, family-owned business. For more information, visit www.ironman.com/about-ironman-group.
About Advance 
Advance is a private, family-held business that owns and invests in companies across media, entertainment, technology, communications, education and other promising growth sectors. Our mission is to build the value of our companies over the long-term by fostering growth and innovation. Advance's portfolio includes Condé Nast, Advance Local, Stage Entertainment, The IRONMAN Group, American City Business Journals, Leaders Group, Turnitin, 1010data and Pop. Together these operating companies employ more than 17,000 people in 29 countries. Advance is also among the largest shareholders in Charter Communications, Discovery and Reddit. For more information visit www.advance.com.