A2 Bikes Releases New Rogue All Road Bicycle
October 31, 2023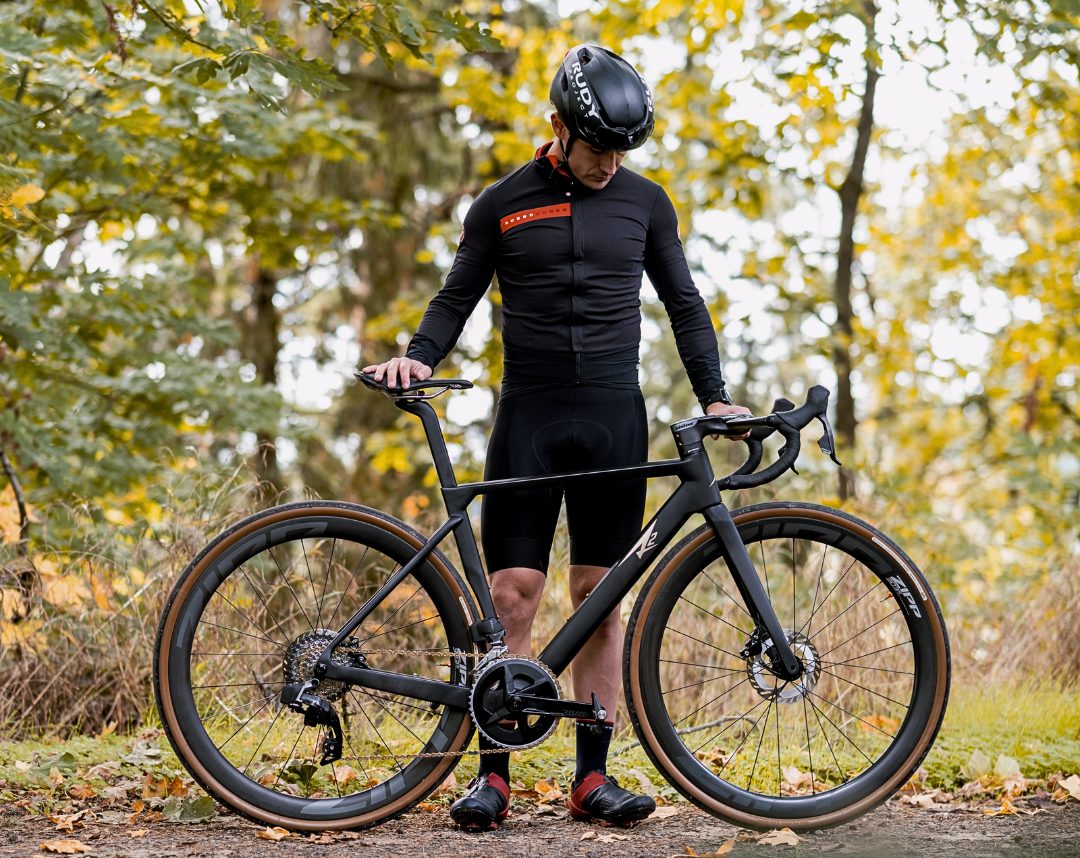 The endurance all road bike join's A2's lineup of triathlon and road bikes designed alongside Kevin Quan
Lake Oswego, Ore. (October 31, 2023) /ENDURANCE SPORTSWIRE/ – A2 Bikes, a Portland-area direct-to-consumer bike manufacturer, officially announced today the release of their new endurance-focused all-road bike.
The Rogue – inspired by the undying spirit of the Pacific Northwest and the cascading beauty of Oregon's Rogue River – was designed by Kevin Quan of Kevin Quan Studios, who is also known for his design work for bike brands such as Cervélo, Cube, Factor and others. The frame features geometry that prioritizes all-day comfort on a wider range of terrain compared to A2's previous road bike – the RP or Road Phreak.
"At A2 Bikes, we always put the customer first. From personal phone calls from our staff, to innovations to help more people get out and ride their bike – we recognized the desire for versatility beyond just road or just gravel," said AJ Alley, founder and CEO of A2 Bikes. "People want a bike that does it all, not another 'N+1,' and that's the Rogue."
The Rogue also boasts an impressive 35mm tire clearance for wheels offered through A2's website, though clearance may differ based on wheel brand and choice. Additional tire clearance gives riders the option to ride thinner tires on pavement or swap for larger tires for off road or other challenging road surfaces.
"Oregon is such a playground for anyone who loves to ride off of the beaten path," continued Alley. "Between Forest Park in Portland and the endless gravel and dirt roads around Oregon, we wanted a bike that we could finally take on our prettiest Pacific Northwest routes."
The Rogue will be available for preorder (in matte black & gold and glossy white & black colorways) through the website at www.a2bikes.com/rogue and will be set for fulfillment in early 2024 based on the order of preorder.
About A2 Bikes
A2 Bikes, based out of the Portland, Oregon area, is the leading bike manufacturer for high-performance, value-driven triathlon and road bikes. We believe that triathletes should be dreaming of finish lines — not stressing about how to finance a competitive race bike. By streamlining operations and bringing sales direct to consumer, we give the athletes the ability to customize their bike's components and accessories at a reasonable price point compared to competitors. A2's flagship triathlon bike "The Speed Phreak" (SP) was designed alongside Kevin Quan Studios and named one of the "Best Triathlon Bikes of 2022" by Triathlete Magazine. For more information and to explore A2 Bikes offerings, visit www.a2bikes.com.
###
Contact: MEGAN TUNCER (megan@a2bikes.com, 503-479-8068)