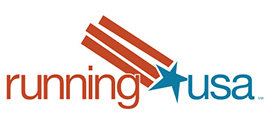 Endurance Sportswire recently had the opportunity to co-produce some video-taped interviews with Bob Babbitt (www.Babbittville.com) and RacePlace at the Triathlon Business International Conference.
In this episode of Endurance Sportswire Videos, Bob interviews Running USA CEO Rich Harshbarger about his multi-faceted approach to growing the Detroit Free Press Marathon, challenges in his first year with Running USA and the organization's role in growing the sport.
Running USA is devoted to improving the status and experience of distance running and racing in the United States through collective marketing and promotions, information and communications within the industry and to the national media, services to events and industry members, and the development of American world class stars.