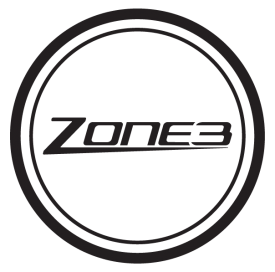 Zone3 Becomes the Official Exclusive Swimwear & Triathlon Jersey Sponsor of Set Up Events
Wilmington, NC – June 14, 2016 – Set Up Events, one of the leading producers of triathlons, running, and swim events in the Carolinas, announced today that it has partnered with Zone3 as the Official Swim Course Sponsor for all of Set Up Events' Triathlon Series.
The Zone3 sponsorship, which runs through 2018, includes category exclusive rights as the Official Swimwear and Triathlon Jersey Sponsor for all series including the AAA Car Care North & South Carolina Triathlon Series, and the Swim North Carolina Series.
"We are excited to partner with the UK's leading triathlon brand" said Bill Scott, CEO and Founder of Set Up Events. "Zone3 is recognized for their high performance wetsuits, tri clothing and accessories and was noted as the 'Best in Class' award by Triathlete Magazine, so it is great to have such an innovative, performance-focused company aligned with Set Up Events and our triathletes."
"With all the events they produce in the Carolinas, and previously all over the mid-atlantic region, the Set Up Events series partnership is a great opportunity for Zone3 to reach all levels of triathletes from all over the country at the grassroots level," said Rich Allen, Head of Zone3 USA. "Set Up Events is a leader in quality races throughout the Carolinas, who share the passion we have for triathlon and we are excited about this partnership."
About Zone3
For more information on Zone3 and to read up on how the experts have rated their products over the last few years please visit: http://racezone3.com/us/reviews/ Follow Zone3 USA on Twitter (@Zone3USA), Instagram and like their Facebook page.
About Set Up Events
Set Up Events, one of the largest producers of triathlons in the Carolinas, is a full-service production, registration and timing company for participatory sports, triathlon and running events. In 2016 Set Up Events will produce over 50 triathlons in North & South Carolina totaling over 25,000 registrations. For more information about Set Up Events, visit www.SetUpEvents.com Participants can also Follow Set Up Events on Twitter (@SetUpEvents) or Like Set Up Events' facebook page.
####
For further information, contact: media@setupevents.com 910-512-4489