Zoot Sports Declares TriDot the Official Training Platform of Team Zoot
January 20, 2023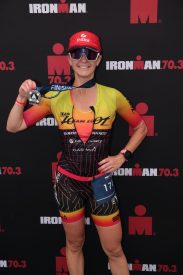 The Partnership is set to enrich the triathlon experience of both organization's athletes and grow the sport.
DALLAS, TX – January 20, 2023 /ENDURANCE SPORTSWIRE/ – Zoot Sports today declared TriDot as its Official Training Platform for Team Zoot, the thriving community of triathletes who share an affinity for Zoot apparel and their brand mission to grow the sport of triathlon.
Perpetually on the hunt for ways to enrich the experience of Team Zoot members, Shawn O'Shea, President and Owner of Zoot Sports, connected with TriDot. "It's rare to find a company that can offer so much to our Team Zoot members and the sport of triathlon," said O'Shea. "The training platform is incredible, but that's just the start. TriDot has a vibrant community and offers numerous events that our athletes will want to be part of."
TriDot delivers Optimized Triathlon Training® powered by data & artificial intelligence that produces better results in less time. It can be used with or without a coach and has subscription levels to fit any budget. Embraced by tens of thousands of age group athletes of all levels and hundreds of coaches, including elite coaches like Mark Allen (6x Ironman Champion) and Michellie Jones (Olympic Silver Medalist and Ironman Champion), TriDot is the result of over 17 years of research and development. In 2022 alone, TriDot was featured in Forbes, Tech Times, Triathlete magazine, Men's Journal, NY Weekly, and LA Weekly. Unique offerings from TriDot include TriDot Pool School, At the Races meet-ups, special events with celebrity coaches, and virtual Race Recon sessions offered for all major North American events.
"We're very excited to partner with Zoot and provide second-to-none triathlon training and experiences to Team Zoot members, as well as kit up TriDot athletes with the unparalleled quality that Zoot delivers," says Jeff Booher, Founder and CEO of Predictive Fitness, the parent company of TriDot. "We're each leveraging our unique capabilities to deliver high value for our athletes and to grow the sport we all love so much."
ABOUT ZOOT
For the past 40 years, Zoot has been creating gear and apparel specifically tailored for triathletes. Founded in 1983 in Kona, Zoot made history by introducing the first-ever triathlon-specific race suit, revolutionizing how athletes around the world train and compete. Our commitment to quality has always been unyielding as we have consistently provided innovative products that are proven to withstand all kinds of conditions, from grueling long-distance races to daily training sessions. We take pride in being the original triathlon brand, helping our athletes conquer their goals and cross the finish line with confidence.
ABOUT TRIDOT
TriDot is a software-as-a-service (SaaS) technology and performance science division of Predictive Fitness, Inc. that provides Optimized Triathlon Training® for triathletes. The platform of choice for top coaches like Mark Allen and Michellie Jones, TriDot handles the analytics and training program design, giving coaches more time to work with their athletes. Its patents-pending technology uses each athlete's biometrics and training data along with its own proprietary big data and artificial intelligence engine to design and optimize training for athletes, with or without a coach. It produces substantially greater results in up to 30% less training time. www.TriDot.com