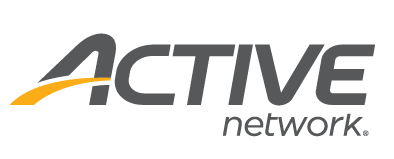 At Running USA's Innovation Showcase, I challenged the audience to imagine a future where they could defy conventional wisdom using data insights. During the speech, I asked the attendees which was the better date to run an event, Saturday or Sunday?
There's a long-standing opinion among race organizers that if you want your race to be successful, you should plan it for a Saturday. After all, for Americans, Saturday is the universal day of leisure. It's the half-way point of the weekend, a day when the stresses of Friday afternoon seem long-gone and the inevitable preparations of Sunday are in the distant future. This is the day when you can do exactly what you want to do.
For the most part, that opinion is supported by our data. Across the nation, more events overall are held on Saturday than Sunday based on a review of 80,000 races.
The problem is that you aren't planning a race for all of America. You're planning a race in Pennsylvania or California or Missouri or Lousiana. And closer analysis of the data on a state-by-state or regional level, we find that Sunday is actually the preference for race directors in some areas of the country.
For example, in California our data shows that races held on Saturday and races held on Sunday are equally popular. In the Northeast, Sunday is a slightly more common day, with New Jersey, in particular, hosting more races on Sunday than Saturday.
Races in the Southern states that make up the Bible Belt—a swath of South-Central and Southeastern states from Texas to Virginia—are predictably less prevalent on Sunday. In this region, Saturday is overwhelmingly the most selected day for races, by a considerable margin in most states.
Take Florida, a state in which the number of races doubles on Saturday over Sunday. In Georgia, Saturday races are nearly five times more popular than Sunday events. Texas posts similar numbers, favoring Saturday races by a 4:1 margin. Louisiana, in typical form, is an exception here; Sunday is the winner, but by a comparably small margin.
Then there are the agnostics. In states like Indiana, Oregon and New York, there is only a slight preference for Saturday races.
What day of the week is your event?  If you're in a Saturday state, and your event is on a Sunday, maybe you can have a positive increase in participation by changing the date.  If you're looking to expand your races to a new area, insights like these make decision-making easier because your choices are backed by objective data. Or, maybe it's just nice to know that the day you selected has been confirmed by thousands of examples and that's a load off your mind.
Don't miss more endurance news, tips and best practices. Subscribe to the blog now.