USA Cycling Partners with Fast Talk Labs and Joe Friel for New Coaching Development and Education Platform
February 7, 2022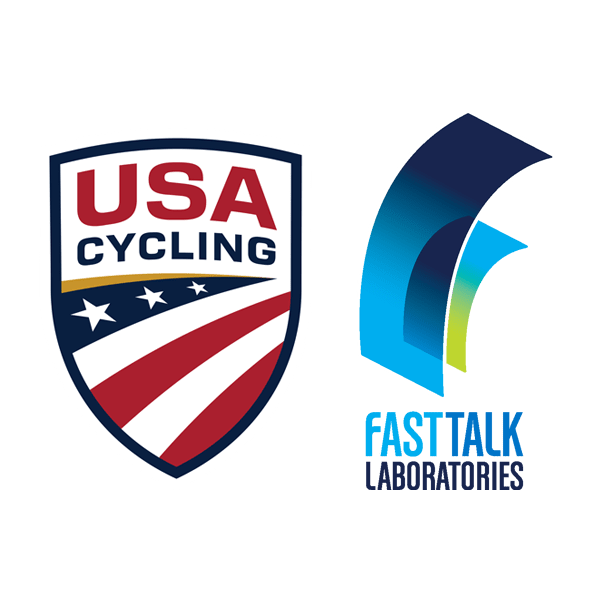 Active Coaches Get Free Access to The Craft of Coaching with Joe Friel
February 7, 2022 – Boulder, Colorado, USA /ENDURANCE SPORTSWIRE/ – USA Cycling and Fast Talk Laboratories have announced a new partnership to improve cycling coach development and education. Through this partnership, all active USA Cycling licensed coaches get free access to Fast Talk Laboratories and its growing knowledgebase that includes hundreds of how-to guides, articles, videos, and podcast episodes on training, coaching, sports nutrition, physiology, recovery, and sport psychology.
Featured in this library is "The Craft of Coaching with Joe Friel," an all-new online learning experience from the world-recognized cycling and triathlon coach. In his new resource, Friel lays out the ultimate guide to becoming a better, more successful, and happier coach. Drawing from his 40-year career as the world's most trusted personal cycling and triathlon coach, Friel shares the lessons he learned about athlete performance, the athlete-coach relationship, mastering the business side—and how to make coaching more rewarding.
Fast Talk Labs will host exclusive USA Cycling educational content, events, and video highlights from quarterly coaching summits. USA Cycling coaches gain access to networking events with experienced coaches, small group Q&A sessions with Joe Friel and other experts, and a coaches-only online Forum.
By this summer, coaches can earn USA Cycling recognized CEUs by completing Fast Talk Labs Pathways, a growing monthly series of deep explorations of specific endurance sports topics like interval training, performance data analysis, and sports nutrition.
"It has been a dream of mine to do more to help develop USA Cycling coaches," said Jim Miller, Chief of Sport Performance for USA Cycling. "I expect this partnership with Fast Talk Laboratories to have a dramatic impact on the effectiveness of cycling coaching in America. As Joe Friel says in The Craft of Coaching, the success of the coach depends on the success of the athlete. Fast Talk Labs offers all active USA Cycling licensed coaches a free resource to gain knowledge and tap experts who can help them offer more value to their athletes."
Jim Miller and Trevor Connor, CEO of Fast Talk Laboratories, introduced this partnership to coaches during the USA Cycling Coaches Summit held Friday, February 4th in Colorado Springs and virtually. Connor said, "I know how hard it is to be a personal cycling coach, especially when you're just getting started. Our partnership with USA Cycling will give coaches the support and the increased value they need to find more success."
Joe Friel was the summit's keynote speaker. Friel introduced The Craft of Coaching to participants and said, "I'm excited about this project because it's exactly what I needed when I got my start in coaching. Coaching has come a very long way since then, and we've all learned some valuable lessons along the way. The Craft of Coaching series brings all that to you so you can experience a more rewarding and fulfilling career."
On Monday, February 7th, active USA Cycling Licensed Coaches will begin receiving email invitations to access their free Fast Talk Labs member accounts. After account setup, coaches will earn 3 USA Cycling CEUs and can immediately access The Craft of Coaching with Joe Friel, Fast Talk Labs Pathways, and more. See fasttalklabs.com for more info.
To become a USA Cycling Licensed Coach, visit usacycling.org/coaches. USA Cycling is hiring for a Coaching Development and Education Manager. Please apply!
About Fast Talk and Fast Talk Laboratories
Fast Talk Laboratories is a new and fast-growing sport science and coaching knowledgebase and virtual training center from the creators of the Fast Talk podcast. Our Lab has sprung from the dynamic community of coaches, experts, and athletes of the Fast Talk podcast, originally hosted by VeloNews. We tap the most engaging experts in sports, sport science, and related fields to share knowledge and experience with our members. Our athlete members, coach partners, and listeners enjoy fascinating multimedia learning experiences including deep dive Pathways, live online events, personal coaching guidance, and access to a slate of world-class athlete services. We are the home of The Craft of Coaching with Joe Friel and a coaching development and education partner of USA Cycling. Fast Talk Laboratories is based in Boulder, Colorado. Learn more and join for free at www.fasttalklabs.com.
Contact for Media and Trial Memberships: info@fasttalklabs.com
Help with member accounts: help@fasttalklabs.com
Reach Our Coaches: coaches@fasttalklabs.com
Partnerships & Sponsorships: partner@fasttalklabs.com
About USA Cycling
USA Cycling is the national governing body for the sport of cycling and oversees the disciplines of road, track, mountain bike, cyclocross, and BMX. USA Cycling's mission is to champion accessibility, participation, and excellence in the sport of cycling to make more Americans healthier, happier, and better on two wheels while achieving sustained international racing success. USA Cycling supports cyclists at all levels, from those just beginning in the sport and participating in fun rides to international caliber racers. The organization identifies, develops, and selects cyclists to represent the United States in international competition through the support of kids' and interscholastic programs, amateur bike racing and grassroots development programs, and the provision of critical infrastructure to run organized racing. USA Cycling has a membership of 100,000, annually sanctions over 2,500 events, and is a proud member of the Union Cycliste Internationale (UCI) and United States Olympic & Paralympic Committee (USOPC). Learn more at usacycling.org.
###