Top Triathletes from Across the Globe Head to St. George, Utah to Compete in the 2021 Intermountain Healthcare IRONMAN World Championship Presented by Utah Sports Commission
May 5, 2022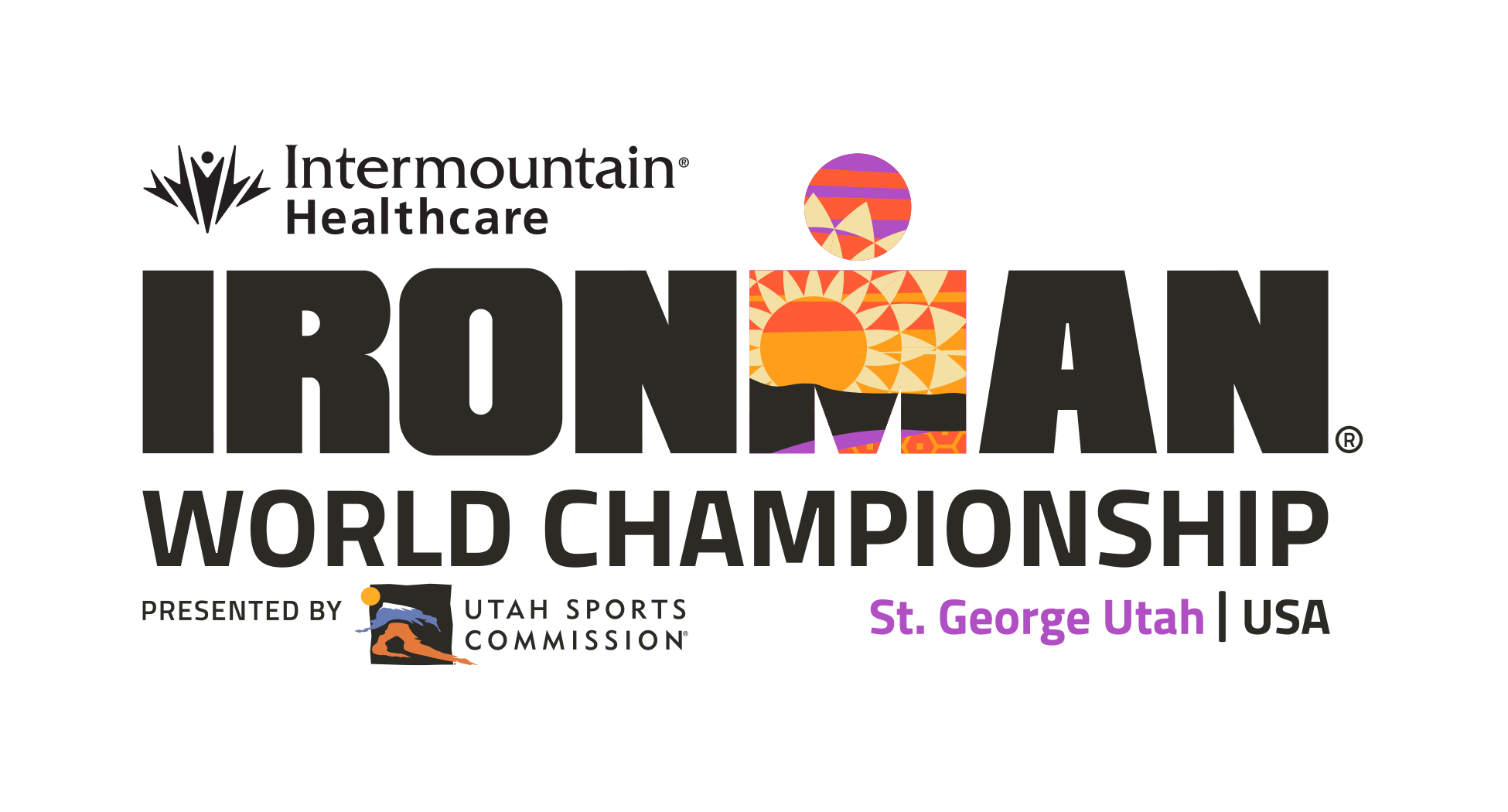 80 countries, regions and territories represented in St. George, Utah for 2021 Intermountain Healthcare IRONMAN World Championship presented by Utah Sports Commission on May 7
ST. GEORGE, Utah / TAMPA, Fla. /ENDURANCE SPORTSWIRE/ – The most iconic single-day endurance event in the world will bring together more than 3,000 registered athletes to compete in the 2021 Intermountain Healthcare IRONMAN® World Championship presented by Utah Sports Commission. The 2021 edition of the event will take place in St. George, Utah on Saturday, May 7 becoming the first location to host the event outside of Hawai`i since its origins in 1978.
"We are beyond excited to bring the IRONMAN World Championship to St. George, Utah," said Andrew Messick, President & Chief Executive Officer of the IRONMAN Group. "After more than two years without the IRONMAN World Championship being held, we look forward to the opportunity to bring thousands of talented athletes from around the world, as well as their families and supporters to the beautiful area of Southern Utah. We look forward to celebrating our incredible athletes and their accomplishments with a race experience so many have been waiting on with great anticipation."
With athletes hailing from 80 countries, regions and territories, the United States of America is the most represented nation, followed by Canada, United Kingdom, Germany, France, and Mexico. Other athletes from countries as far as Taiwan, Japan, India, Morocco, Bulgaria, and the Philippines are traveling from around the globe for their shot at the championship.
From a regional look, North America leads the way with 70 percent of the athletes registered to race the 2021 Intermountain Healthcare IRONMAN World Championship presented by Utah Sports Commission, while Europe accounts for 17 percent, Latin America accounts for seven percent, and Asia Pacific accounts for just over three percent of the field.
Notable age-group athletes competing at the 2022 Intermountain Healthcare IRONMAN World Championship include:
Zachary Josie (Herriman, UT, USA) – Zach was born with Ellis-van Creveld syndrome (EVC). This rare type of dwarfism is characterized by short limbs, slightly bowed legs, and an abnormal development of bones. Despite his short stature, standing at just under 5 feet tall, Zach has never let that stop him from pursuing excellence in life, working a Forman for his family's construction company, and in sports, specifically in his passion of endurance sports. At 35 years old, Zach has now raced triathlons for over six years, including IRONMAN 70.3 finishes in St. George, Utah and Indian Wells / La Quinta, California. He now has his eyes set on conquering the IRONMAN World Championship in St. George this May.
Renee Kiley (Brisbane, QLD, Australia) – Australia's Renee Kiley has had an incredible journey to become a Professional Triathlete. In 2013 she weighed 104kg (approx. 230lbs.) and was a pack-a-day smoker who did not exercise. In January 2014, she rode a bike for the first time since primary school and swam laps in a pool for the first time since High School. For the next three and a half years she raced in triathlons as an amateur, rising through the ranks quickly. She was Age Group champion at her first IRONMAN in August 2015, going on to race at the IRONMAN World Championship in 2015 and 2016. In late 2017, she became a Professional and since then has dedicated herself to becoming one of the best IRONMAN athletes in the world.
Caden McQuhae (Allen, Texas) – Caden was a professional motorcycle racer. However, in September of 2019 he was involved in a bad crash that left him with a broken neck, snapped wrist, and a severe TBI. Fast forward a year to October of 2020, while Caden was at work, he went missing for five hours and none of his coworkers could find him. Just as his mother arrived to help, he was found having a seizure in the bathroom. He was alone in the bathroom for so long that his airways were blocked and had to be intubated immediately. Caden stayed in a coma for a week and during that time a hole the size of a quarter was found in his heart. He was rushed to have open heart surgery in hopes that it would also alleviate the seizures. Caden tried to make a comeback to racing the following season, but unfortunately suffered another seizure. He woke up in the hospital the following morning and never felt more devastated in his life. He was then diagnosed with post traumatic epilepsy from his crash and told he could not race motorcycles anymore. Lost, hopeless, and confused with life, Caden saw a man wearing IRONMAN gear at his gym and thought to himself how amazing it would be to complete an IRONMAN and make a comeback from everything he had endured. After briefly talking to him about it, he went home that night and did some research, and immediately knew it was something he had to sign up for. He signed up for a full-distance IRONMAN triathlon only six months away with no experience in the sport. Caden was determined to show people that if you put your mind to something and commit that you can be the person you want to be. Caden finished IRONMAN Waco, 8th in his age group with a time of 13 hours and 7 minutes earning a slot to the IRONMAN World Championship in St. George.
Lauren Parker (Newcastle, Australia) – In early April 2017, Australian triathlete Lauren Parker was at the peak of her career. After finishing second in her age group in the 2015 IRONMAN World Championship, the 28-year-old triathlete was training for 35 hours a week, intending to make the podium at IRONMAN Australia.   Unfortunately, on an early morning ride, she crashed into a guardrail a week before the race while traveling about 45km/h, where she suffered broken ribs, scapula, back and pelvis and a punctured lung. Parker has since received life-changing help from organizations such as the Challenged Athlete's Foundation (CAF) in getting back to the sport and into her new sport of paratriathlon. Parker's transition to adapted sport was one of the quickest the ITU has on record. Nine months after the accident, she finished second at the 2018 St. Kilda OUT Paratriathlon Oceania Championships and has since achieved the following accolades: 2018 Commonwealth Games bronze medalist, 2018 ITU World Paratriathlon bronze medalist and 2019 ITU World Paratriathlon champion. Parker has recently completed her first IRONMAN race since the accident at IRONMAN 70.3 Bahrain. Lauren is coming off an impressive Paralympic silver medal performance in which she led the entire race until being overtaken by American Kendall Gretsch by .01 of a second in an unforgettable finish. She now heads to St. George, ready to compete with big ambitions, including returning to Kona to compete in the IRONMAN World Championship in the handcycle division.
Amy Purvis (Orange, CA, USA) – Amy was an orphan adoptee from Danang, Vietnam after the Tet Offensive of 1968. Found wounded hanging in a basket by soldiers in the rice paddies, she was adopted by a marine and brought to the United States in 1969. In other words, she considers herself "a born survivor." A single mom now of 16-year-old daughter that plays travel softball, Amy races for her daughter, to show her how to work hard and go get what you want. She began her triathlon journey in January of 2018 at the age 49. She completed a Sprint, an Olympic and IRONMAN 70.3 Steelhead en route to completing in IRONMAN Florida in 2019. Amy loves to help support and encourage others to go for everything they ever wanted, especially women and girls, those of color, and PC athletes, to show them athletics are possible, even later in life. Amy says "Living the American dream. Why NOT me?! Truly 'Anything is Possible!'"
The 2021 Intermountain Healthcare IRONMAN World Championship presented by Utah Sports Commission will kick off with a 2.4-mile (3.86km) ROKA Swim Course, taking place in Sand Hollow Reservoir. Followed by a challenging 112-mile (180.2km) Bike Course that will lead athletes through stunning desert landscapes with 7,374 feet (2,248 meters) of elevation gain and an unforgettable climb through the Snow Canyon State Park at the 100-mile mark. The 26.2-mile (42.2km) HOKA Run Course will take athletes on two loops through St. George with 1,413 ft (431m) of climbing before culminating in an unforgettable finish line experience in the heart of downtown St. George.
Additional historical facts and stats on the field competing in the 2021 Intermountain Healthcare IRONMAN World Championship presented by Utah Sports Commission in St. George, Utah:
St. George, Utah is the first city in the history of the event to host the IRONMAN World Championship outside of the state of Hawai`i.
This is the first time the event has been held outside of the Island of Hawai`i. From 1978-1980 the event was hosted on the Island of Oahu before moving to Kailua-Kona, Hawai`i.
22 percent of registered participants are female
42 is the average age of all registrants
Gennaro "Jerry" Magliulo (USA) is the oldest male participant at 79, while Soren Bang (USA) is the youngest at 18
Melodie Cronenberg (USA) is the oldest female participant at 73, while Julia Iglesias (USA) is the youngest at 21
15 athletes will be celebrating their birthdays on event weekend
All 50 U.S. states are accounted for, with the greatest number hailing from California, Utah, Texas, and Colorado.
More than 4,500 volunteers will help make the Intermountain Healthcare IRONMAN World Championship presented by Utah Sports Commission a success
Enjoy live race-day coverage of the 2021 Intermountain Healthcare IRONMAN World Championship presented by Utah Sports Commission globally via IRONMAN Now™ available on Facebook Watch as well as on NBC's streaming service, Peacock.
For more information about the 2021 Intermountain Healthcare IRONMAN World Championship presented by Utah Sports Commission event, please visit  www.ironman.com/im-world-championship-2021
For more information on the IRONMAN and IRONMAN 70.3 brands and global event series, visit www.ironman.com. Media may contact press@ironman.com.
###
About Intermountain Healthcare
Located in Utah, Idaho, and Nevada, Intermountain Healthcare is a nonprofit system of 25 hospitals, 225 clinics, the Intermountain Medical Group with some 2,700 employed physicians and advanced care practitioners, a health plans division called SelectHealth, Homecare, and other health services. Helping people live the healthiest lives possible, Intermountain is committed to improving community health and is widely recognized as a leader in transforming healthcare by using evidence-based best practices to consistently deliver high-quality outcomes and sustainable costs.
About Utah Sports Commission
The Utah Sports Commission was created to be a catalyst for Utah in its Olympic legacy efforts and to help enhance Utah's economy, image, and quality of life through the attraction, promotion, and development of national and international sports. Since the 2002 Olympics and Paralympics, the Utah Sports Commission has attracted nearly 900 major events to the state. The Sports Commission works closely with communities, sports entities, and organizations to provide event services ranging from the bid process, on-site logistics, volunteer coordination, sponsorships and promotional opportunities, and other related services. It is a not-for-profit 501(c)6 business league and Utah Sports Commission Foundation, a not-for-profit 501c3 charitable organization, is governed by an all-volunteer Board of Trustees consisting of statewide sports, business, community, and government leaders. For more information, visit www.utahsportscommission.com and follow us on Twitter, Instagram and Facebook.
About the IRONMAN World Championship
Since its inception in 1978 on the Island of O`ahu, the IRONMAN World Championship has etched its name in history through stellar performances, inspirational participants and emotional memories. In 1981, the race moved from the tranquil shores of Waikīkī to the barren lava fields of Kona on the Island of Hawai`i where it continues to take place to this day. The race now sees over 2,500 athletes embark on a 140.6-mile journey that presents the ultimate test of body, mind, and spirit to earn the title of IRONMAN World Champion. The most iconic one-day sporting event in the world is the culmination of 40 global IRONMAN events with over 94,000 athletes around the world striving for one of the coveted qualifying slots. The 2021 edition of the event will take place in St. George, Utah in May 2022, becoming the first location to host the event outside of Hawai`i since its origins in 1978. After a two-year hiatus from Kona due to COVID, the race will return to Kona and take place as a two-day event in October for the 2022 edition of the World Championship. For more information, visit www.ironman.com/im-world-championship.
About The IRONMAN Group
The IRONMAN Group operates a global portfolio of events that includes the IRONMAN® Triathlon Series, the IRONMAN® 70.3® Triathlon Series, the IRONMAN® Virtual Racing™ (VR™) Series, 5150™ Triathlon Series, the Rock 'n' Roll® Running Series, the Rock 'n' Roll Virtual Running™ Series, IRONKIDS®, World Triathlon Championship Series, premier running events including the Standard Chartered Singapore Marathon™ and The Sun-Herald City2Surf®, UTMB® World Series events including Tarawera Ultra and Ultra-Trail Australia™, Epic Series™ mountain bike races including the Absa Cape Epic®, road cycling events including Haute Route®, and other multisport races. The IRONMAN Group is the largest operator of mass participation sports in the world and provides more than a million participants annually the benefits of endurance sports through the company's vast offerings. Since the inception of the iconic IRONMAN® brand and its first event in 1978, athletes have proven that ANYTHING IS POSSIBLE® by crossing finish lines around the world. Beginning as a single race, The IRONMAN Group has grown to become a global sensation with hundreds of events across 55+ countries. The IRONMAN Group is owned by Advance, a private, family-owned business. For more information, visit www.ironman.com/about-ironman-group.
About Advance 
Advance is a private, family-held business that owns and invests in companies across media, entertainment, technology, communications, education and other promising growth sectors. Our mission is to build the value of our companies over the long-term by fostering growth and innovation. Advance's portfolio includes Condé Nast, Advance Local, Stage Entertainment, The IRONMAN Group, American City Business Journals, Leaders Group, Turnitin, 1010data and Pop. Together these operating companies employ more than 17,000 people in 29 countries. Advance is also among the largest shareholders in Charter Communications, Discovery and Reddit. For more information visit www.advance.com.