The Voice wins 5 Folio: awards
September 22, 2020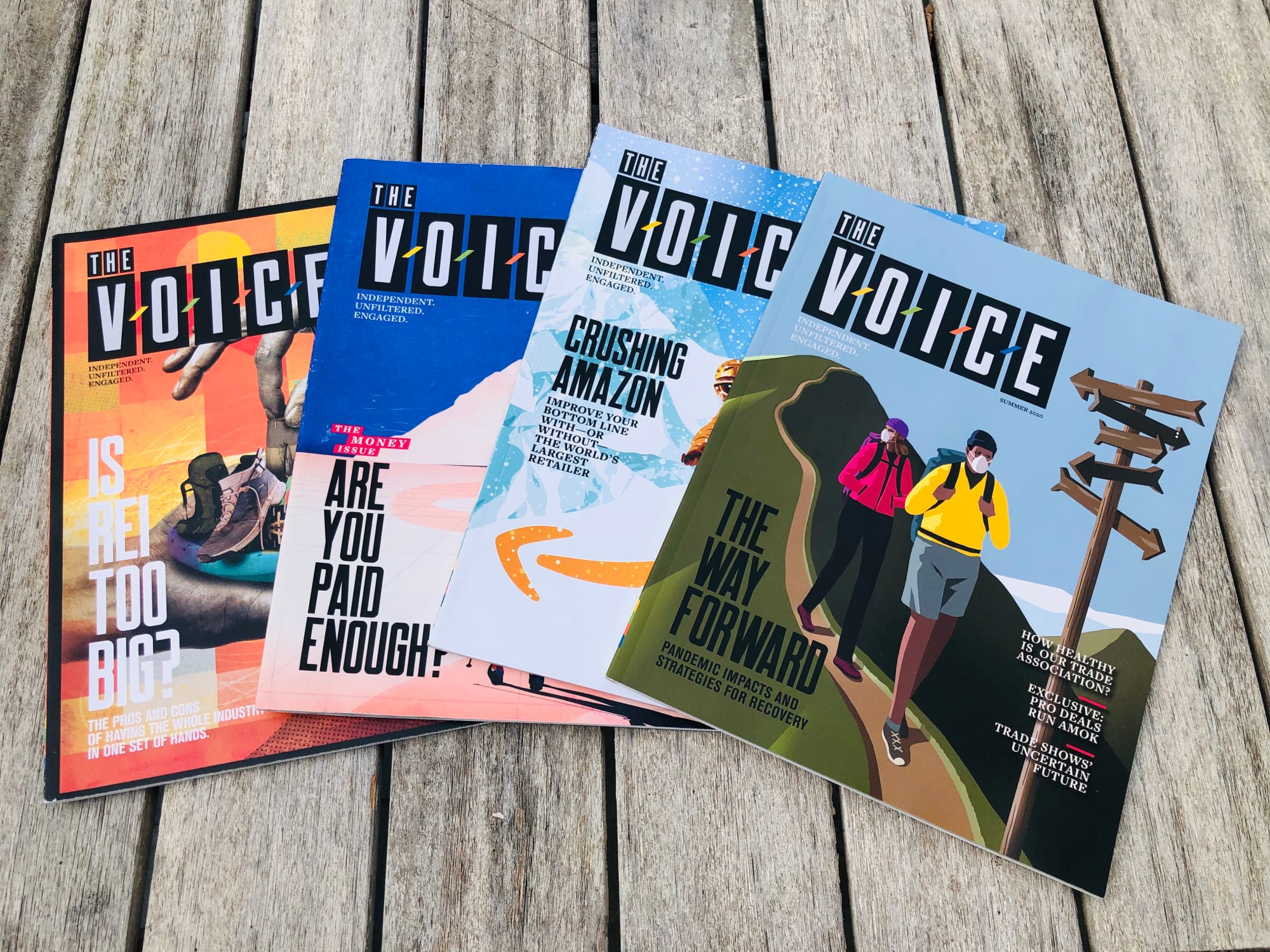 SNEWS' cutting-edge trade magazine wins Best Full Issue, Best Magazine Section, Best Long Form Article, and more
The Voice, SNEWS' premier bi-annual trade magazine, had five big wins this year at the coveted Folio: Awards. Folio:'s Eddie Awards are the largest and longest-standing recognition program in the magazine industry. Thousands of entries are received each year. In 2019, The Voice won Best B2B Magazine Launch.
"The Eddie & Ozzie Awards recognize the pillars of magazine and digital publishing—outstanding journalism and content, photography, design, and the extremely talented people who produce it," said Danielle Sikes, associate publisher at Folio:.
The Voice won in the following highly competitive B2B categories:
-Full Issue, Outdoor/Environmental (Summer 2019) – Read it here.
-Editorial Use of Data (Special Report: Salaries in the Outdoor Industry) – Read it here.
-Best Series of Articles (Special Report: Salaries in the Outdoor Industry) – Read it here.
-Long-Form Feature Content (Unsafe Space: Sex and Power in the Outdoor Industry by Rachel Sturtz) –  Read it here.
-Best Magazine Section (Business, front of book) – Read it here.
"We're so honored and energized by these awards, which are testament to our amazing roster of staff and contributors," says Kristin Hostetter, editorial director. "We're devoted to serving the members of outdoor industry with content that really matters to them and their businesses. We all know what a tough year it's been for media, so this is particularly gratifying."
The Voice, SNEWS, and several of its consumer-facing sister publications including BACKPACKER, SKI, Climbing were acquired by Pocket Outdoor Media in July.