Sponsorship Platform for endurance events and brands
July 24, 2019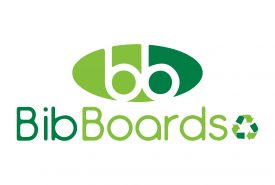 BibBoards launched Sponsorship Platform for endurance events
July 24, 2019, California – BibBoards launched Sponsorship Platform for endurance events. Sponsors get to be right in the middle of the action with race participants as they run, swim, bike, walk and cross the finish line.
BibBoards have become the new way to fasten bibs to #SaveTheShirt plus conserve the environment; the cleanest and greenest – all the way to the finish line. Athletes – endurance race participants rave about theses gadgets because they are convenient and reusable from event to event. Green because they do not litter the streets, roads, trails or tracks, unlike the old rusty safety pin.
For businesses who want to sponsor endurance races and events, they have the opportunity to be featured on the BibBoards. They'd be right smack in the middle – on every participants' chests during and even after an event. Because they are reusable, your company will be seen every time an endurance enthusiast wears the BibBoards at whatever event they are doing. It is a new and better way to advertise and create brand awareness.
Most sponsors rely on large billboards, tarps, and shirts to market and develop brand or product awareness. Unfortunately, these create their own carbon footprint. BibBoards is reducing the carbon footprint through throughout the endurance world. They save the environment and #SaveTheShirt, all the more reason participants want to use them all the time. And the chance for sponsors to generate recognition for their company as well as products and services.
BibBoard customizes the bib fasteners for sponsors and includes them in race packets, bib pick ups and for all participants. Grab this opportunity to widen market reach.
For more information on BibBoards Sponsorship Platform, visit BibBoards.com