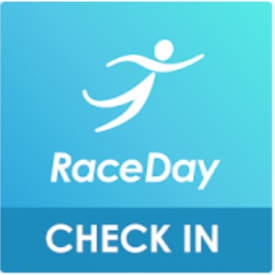 October 1, 2018 – Moorestown, NJ – RunSignUp announces the launch of its new RaceDay CheckIn application delivering efficient participant management. Available for Android and iOS devices, RaceDay CheckIn replaces RunSignUp's previous check-in application and offers a complete redesign of its core functionality along with innovations that drive greater efficiencies around participant administration. Key advancements include barcode check-ins and bib assignments, advanced searching, and flexible participant data adjustments such as event transfers – all through an easy-to-use interface.  RunSignUp offers this user-friendly check-in solution as a free mobile or web-based application for all races regardless of registration provider.
"We've listened to our customer feedback and re-architected our check-in solution to offer significant advancements. This is one of our key RaceDay product offerings, and it is focused on helping timers and race organizers to deliver an efficient, high quality race experience. RaceDay CheckIn is designed to be very user friendly so that any race employee or volunteer can quickly help manage the participant experience and resolve race day issues," said Bob Bickel, Founder and CEO of RunSignUp.
RaceDay CheckIn offers races greater participant management efficiencies for simplified packet pickup and issue resolution. Check-ins can be performed manually or through the Quick CheckIn feature using the phone's camera to scan barcodes or QR codes. Volunteers can easily use the RaceDay CheckIn app to quickly look up existing Bib numbers or assign new Bib numbers (either manually or through a barcode scanner), creating a streamlined packet pickup process. In addition, race organizers have increased flexibility with new participant management features, including event switching, adjusting corral assignments, relay team adjustments, giveaway changes such as t-shirt sizes, and adding USAT numbers for triathlon events.
RaceDay CheckIn is deployed through the app store and is available on Android or Apple kiosks and desktops. Race organizers are able to continue to use RaceDay CheckIn when spotty cell conditions exists and are notified when poor cell conditions exist. The data then automatically loads and syncs when cell service connection is re-established.
RunSignUp's new RaceDay CheckIn solution is a comprehensive new version of its predecessor offering significant foundational improvements, including advanced searching algorithms, faster linking of records, enhanced management of past races, and quick visual indication of status and errors.
About RunSignUp
RunSignUp is the leading technology provider for races and timers in the United States. More than 16,000 races use RunSignUp to manage their events, registering more than 4 million participants each year. RunSignUp's platform provides a hub for registration, fundraising, and race promotion, with a convenient CRM view of a races' participants, donors, sponsors, and more. Additional RunSignUp products include RaceDay Timer product offerings, RunSignUp Clubs program to enable membership management, and RaceJoy for race day mobile experiences. Customers include leading organizations like the Boilermaker Road Race, Crim Festival of Races, Fifth Third River Bank Run, Philadelphia Marathon, Komen Race for the Cure Philadelphia, Kentucky Derby Festival, Silicon Valley Turkey Trot, Vermont City Marathon, Sports Backers, Race Day Events, Glass City Marathon, Tulsa Run, Space Coast Marathon, Leone Timing, KC Running Company, Compuscore Timing, Knoxville Track Club, Pikes Peak Road Runners, Columbus Running Company, Playmakers Running Store, and many more. RunSignUp offers many complimentary services for the race industry – except for processing fees when conducting monetary transactions, such as race registration or club membership renewal. RunSignUp is founded by runners for runners, using technology innovation to benefit the running community. For more information, visit RunSignUp.com.
###