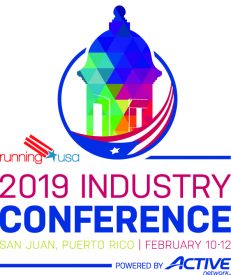 Industry trade organization supports those seeking further education in running business at 2019 conference in San Juan, Puerto Rico
Detroit, Mich. (Nov. 27, 2018) –  Running USA is pleased to announce the first two recipients of the Allan Steinfeld Conference Scholarship: Anthony Loui of the Boston Road Runners, and Stephanie Symington of the Calgary Marathon.
Under the scholarship terms, both recipients will have their conference entry fee and hotel costs covered by Running USA for the industry's largest conference. Newly introduced in 2018, the intent of the scholarship is to advance educational opportunities for deserving professionals in the running business.
"We know Allan would be excited to welcome these two attendees to our conference who might not otherwise be able to attend," said Rich Harshbarger, CEO of Running USA. "He was a passionate advocate for the growth and continuing education of those in the running industry and it is a pleasure for us to be able to carry that legacy forward."
Both Loui and Symington are excited to attend the conference and learn as much as they can from the experience. Running USA's annual gathering is the largest business-to-business event for running industry professionals each year.
Loui is the founder of Boston Road Runners, a non-profit running organization in the Boston area. "I founded Boston Road Runners in 2016 with a mission to support and encourage people to run by creating a community and hub for all runners," he explained. "The 2019 Running USA Industry Conference brings together amazing individuals and powerful content. An opportunity to learn and collaborate on new ideas to grow the sport of running."
Symington, who works as marketing manager for Run Calgary, which produces the Calgary Marathon, commented: "Attending Running USA will allow me to connect with and learn from some of the best in the industry. I am at the start of my career in the endurance sport world so this conference will be a great kick-start to building my knowledge of the industry."
Running USA looks forward to continuing the Allan Steinfeld Conference Scholarship for future conferences and encouraging the next generation of running industry professionals. Sign up today to join Anthony, Stephanie, and a distinguished list of industry attendees at Running USA 2019.
About the Running USA Industry Conference
Since its origins as a small gathering of Running USA's founders in Southern California in 2004, the Running USA annual conference has grown to becoming the best-attended, most esteemed gathering of running industry professionals from around the USA and the world. Now moving locations each year, the conference has been held in Los Angeles, San Diego, Savannah, Houston, San Antonio, Orlando, New Orleans and now San Juan, Puerto Rico.  Register here.
About Running USA
Running USA is a tax-exempt, not-for-profit organization devoted to improving the status and experience of distance running and racing in the United States through collective marketing and promotions, information and communications within the industry and to the national media, services to events and industry members, and the development of American world class stars. It seeks the advancement of the sport and the provision of value to each of its members' events and businesses. For more information, visit RunningUSA.org