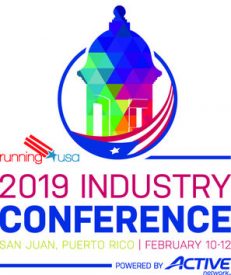 Attendees will have the chance to participate in projects with local non-profit near San Juan, thanks to the generosity of four endurance technology companies covering transportation costs
DETROIT (Oct. 11, 2018) – Attendees of Running USA 2019, the world's largest conference for the sport of road running and racing, will have the chance to participate in one of three volunteer projects on Saturday, Feb. 9 if they arrive early to San Juan, Puerto Rico.
The industry conference, powered by the ACTIVE Network, is being held in Puerto Rico for the first time this year. The event begins midday on Sunday, Feb. 10 and runs through Tuesday evening, Feb. 12.
For those arriving in time to participate on Saturday, three volunteer activities will be offered.
The volunteer activities are being coordinated with the help of Love In Motion, a Puerto Rican non-profit focused on fostering growth back on the island, and Erika Amaya, senior manager of volunteer operations at New York Road Runners (NYRR). NYRR is presently engaged in a variety of efforts to aid Puerto Rico with free youth programming and resources for the island's children.
Love in Motion offers a number of ongoing volunteer opportunities such as building work at schools, hostels and parks still recovering from Hurricane Maria last year. The final projects will be announced at a later date, but two will take place in the morning of Feb. 9, and a third opportunity will be offered in the afternoon.
"I love that Running USA has added a service component to the industry conference. Volunteering is a great way to get to know a new area and make connections while making a difference. Service is a critical component to wellness, and studies show that people who volunteer are happier and healthier than their non-volunteer counterparts," Amaya said.
"Participants will be able to select from a variety of impact projects that will directly benefit the local tourism industry as it recovers from Hurricane Maria. These family friendly volunteer projects will be hosted by community members and participants will get to immerse themselves in a unique cultural experience like a guided kayak tour or bomba lessons following each project."
The costs of transportation to the projects are being covered by the generosity of four industry technology companies: The ACTIVE Network, imATHLETE, Race Roster and RunSignUp.
"We are extremely grateful to these four registration companies for stepping up and making these volunteer projects possible. This industry is known for its heart, and we're seeing that in the support for this conference and the chance to give back to Puerto Rico," said Christine Bowen, vice president of programming, partnerships and operations at Running USA.
To express your interest in participating in the Running USA Puerto Rico volunteer activities on Saturday, Feb. 9, please sign up here to be informed as soon as registration is available. Registration will be open in mid-November. Please note that space in the activities will be limited.
About the Industry Conference
Since its origins as a small gathering of Running USA's founders in Southern California in 2004, the Running USA annual conference has grown to becoming the best-attended, most esteemed gathering of running industry professionals from around the USA and the world. Now moving locations each year, the conference has been held in Los Angeles, San Diego, Savannah, Houston, San Antonio, Orlando, New Orleans and now San Juan, Puerto Rico.  Register here.
About Running USA
Running USA is a tax-exempt, not-for-profit organization devoted to improving the status and experience of distance running and racing in the United States through collective marketing and promotions, information and communications within the industry and to the national media, services to events and industry members, and the development of American world class stars. It seeks the advancement of the sport and the provision of value to each of its members' events and businesses. For more information, visit RunningUSA.org